Hulu is nothing if not a goldmine of content, with basically something to watch for everyone, and today we are making a list of the best 5 new shows on Hulu in May 2022 you can watch right now. The shows in this list are arranged according to their premiere or release date.
Candy
Streaming on: May 9
Synopsis: Candy Montgomery is a 1980 housewife and mother who did everything right—good husband, two kids, nice house, even the careful planning and execution of transgressions—but when the pressure of conformity builds within her, her actions scream for just a bit of freedom. Until someone tells her to shush. With deadly results. Starring Jessica Biel, Melanie Lynskey, Timothy Simons, Pablo Schreiber, and Raúl Esparza. Three-time Emmy nominee Robin Veith ("Mad Men," "The Act") wrote the pilot script and will executive produce.
Breeders Season 3
Streaming on: May 10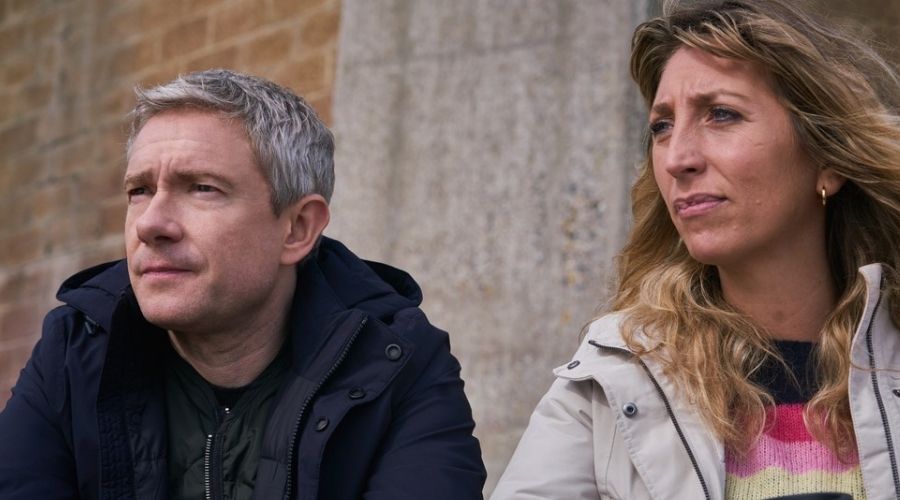 Synopsis: Breeders continues its bitter-sweet look at the struggles of modern parenthood. Season 3 starts days after Season 2 ended, as the Worsley family reels from teenaged Luke (Alex Eastwood) punching his dad, Paul (Martin Freeman). Paul's moved out and is staying at his mother-in-law Leah's (Stella Gonet) house. He should be lonely but actually the simpler life has its appeal. Eventually, though, amends with Luke must be made. Meanwhile Ally (Daisy Haggard) has her own problems – with work, with her early menopause and with her increasingly strained relationship with her newly adolescent daughter, Ava (Eve Prenelle). Gallows humor and large glasses of wine only go so far in quelling the angst…
Conversations With Friends
Streaming on: May 15
Synopsis: From the award-winning team behind Normal People, Conversations with Friends follows Frances (Alison Oliver), a 21 year old college student, as she navigates a series of relationships that force her to confront her own vulnerabilities for the first time. Also starring Joe Alwyn, Sasha Lane, and Jemima Kirke.
Shoresy
Streaming on: May 27
Synopsis: Foul-mouthed, chirp-serving, mother-loving, fan favorite character, SHORESY (Jared Keeso) joins the Sudbury Bulldogs of the Northern Ontario Senior Hockey Organization (aka The NOSHO) on a quest to never lose again.
Pistol
Streaming on: May 31
Synopsis: "Pistol is a six-episode limited series about a rock and roll revolution. The furious, raging storm at the center of this revolution are the Sex Pistols – and at the center of this series is Sex Pistols' founding member and guitarist, Steve Jones. Jones' hilarious, emotional and at times heart-breaking journey guides us through a kaleidoscopic telling of three of the most epic, chaotic and mucus-spattered years in the history of music. Based on Jones' memoir Lonely Boy: Tales from a Sex Pistol, this is the story of a band of spotty, noisy, working-class kids with "no future," who shook the boring, corrupt Establishment to its core, threatened to bring down the government and changed music and culture forever.