HBO Max is nothing if not a goldmine of content, with basically something to watch for everyone, and today we are making a list of the best 10 new shows on HBO Max in April 2022 you can watch right now. The shows in this list are not ranked.
Batwoman Season 3 (April 2)
Synopsis: Kate Kane never planned to be Gotham's new vigilante. Three years after Batman mysteriously disappeared, Gotham is a city in despair. Without the Caped Crusader, the Gotham City Police Department was overrun and outgunned by criminal gangs. Enter Jacob Kane and his military-grade Crows Private Security, which now protects the city with omnipresent firepower and militia. Years before, Jacob's first wife and daughter were killed in the crossfire of Gotham crime. He sent his only surviving daughter, Kate Kane, away from Gotham for her safety. After a dishonorable discharge from military school and years of brutal survival training, Kate returns home when the Alice in Wonderland gang targets her father and his security firm, by kidnapping his best Crow officer Sophie Moore. Although remarried to wealthy socialite Catherine Hamilton-Kane, who bankrolls the Crows, Jacob is still struggling with the family he lost, while keeping Kate –– the daughter he still has –– at a distance. But Kate is a woman who's done asking for permission. In order to help her family and her city, she'll have to become the one thing her father loathes –– a dark knight vigilante. With the help of her compassionate stepsister, Mary, and the crafty Luke Fox, the son of Wayne Enterprises' tech guru Lucius Fox, Kate Kane continues the legacy of her missing cousin, Bruce Wayne, as Batwoman. Still holding a flame for her ex-girlfriend, Sophie, Kate uses everything in her power to combat the dark machinations of the psychotic Alice, who's always somewhere slipping between sane and insane. Armed with a passion for social justice and a flair for speaking her mind, Kate soars through the shadowed streets of Gotham as Batwoman. But don't call her a hero yet. In a city desperate for a savior, she must first overcome her own demons before embracing the call to be Gotham's symbol of hope.
Close Enough Season 3 (April 7)
Synopsis: From HBO Max and JG Quintel, comes Close Enough, a surreal animated comedy about a married couple, their five-year-old daughter, and their two divorced best friends/roommates all sharing a cramped apartment on the east side of Los Angeles. Their life may not be ideal but for now, it's close enough.
Tokyo Vice (April 7)
Synopsis: Jake Adelstein is the first and only Western reporter ever to write for a Japanese newspaper. Based on his memoir, TOKYO VICE is Jake's (Elgort) daily descent into the neon soaked underbelly of Tokyo, where he embeds himself into the police squad and becomes enmeshed in the hidden, complex and corrupted cultures of the city's vice cops and the criminal underworld. Tokyo Vice takes us deep into a series of overlapping worlds, where no one and nothing is who or what they seem.
A Black Lady Sketch Show Season 3 (April 8)
Synopsis: Comedian/actor/writer Robin Thede created and stars in this half-hour sketch comedy series featuring a core cast of four women–Thede, Quinta Brunson, Ashley Nicole Black and Gabrielle Dennis–as they portray an array of dynamic and varied characters, as well as hyper-versions of themselves in interstitials featuring four friends stuck in a house after an apocalypse.
The Flight Attendant Season 2 (April 21)
Synopsis: Cassie Bowden (Kaley Cuoco) is living her best sober life in Los Angeles while moonlighting as a CIA asset in her spare time. But when an overseas assignment leads her to inadvertently witness a murder, she becomes entangled in another international intrigue. The season filmed in Los Angeles, Berlin and Reykjavik. Returning series regulars Cuoco, Zosia Mamet, Griffin Matthews, Deniz Akdeniz and Rosie Perez. Returning recurring guest stars T.R. Knight, Yasha Jackson and Audrey Grace Marshall. The season also stars new series regulars Mo McRae, Callie Hernandez and JJ Soria, as well as new recurring guest stars Alanna Ubach, Cheryl Hines, Jessie Ennis, Mae Martin, Margaret Cho, Santiago Cabrera, Sharon Stone and Shohreh Aghdashloo.
Barry Season 3 (April 24)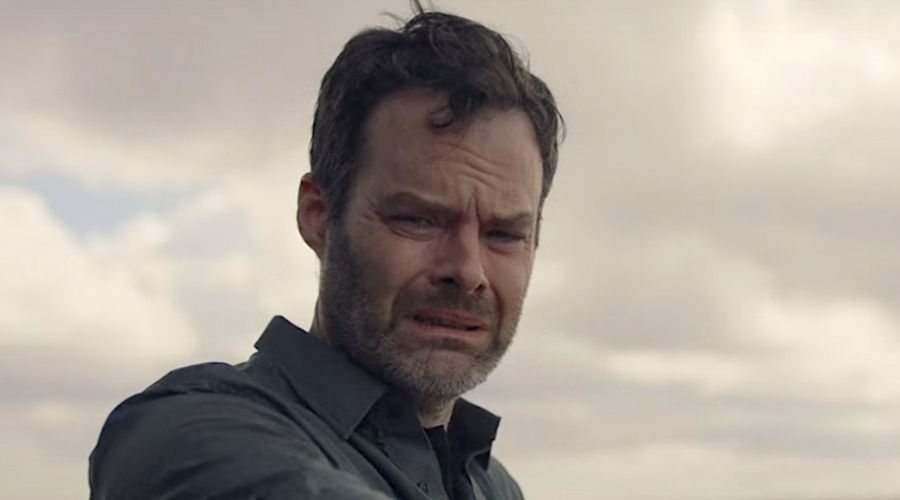 Synopsis: Desperate to leave his violent past behind in favor of his newfound passion, Barry (Hader) is attempting to untangle himself from the world of contract killing and fully immerse himself in acting. But getting out is messy. While Barry has eliminated many of the external factors that pushed him towards violence, he soon discovers they weren't the only forces at play. What is it about his own psyche that led him to become a killer in the first place? Season three finds Barry and the other characters trying to make the right choice.
The Baby (April 24)
Synopsis: When 38-year-old Natasha is unexpectedly landed with a baby, her life of doing what she wants, when she wants, dramatically implodes. Controlling, manipulative and with violent powers, the baby twists Natasha's life into a horror show. Where does it come from? What does it want? And what lengths will Natasha have to go to in order to get her life back? She doesn't want a baby. The baby wants her.
We Own This City (April 25)
Synopsis: Executive produced by George Pelecanos (The Deuce) and David Simon (The Wire) — and based on the book by Baltimore Sun reporter Justin Fenton — We Own This City is a six-hour, limited series chronicling the rise and fall of the Baltimore Police Department's Gun Trace Task Force. It examines the corruption and moral collapse that befell an American city in which the policies of drug prohibition and mass arrest were championed at the expense of actual police work. The cast includes Jon Bernthal (The Walking Dead, Show Me a Hero), Josh Charles (The Good Wife, In Treatment), Wunmi Mosaku (Lovecraft Country), and Jamie Hector (BOSCH, The Wire), among many others. See the full cast here.
Made For Love Season 2 (April 28)
Synopsis: The comedy series is a darkly absurd and cynically poignant story of love and divorce. It follows Hazel Green (Cristin Milioti), a thirty-something woman on the run after 10 years in a suffocating marriage to Byron Gogol (Billy Magnussen), a controlling tech billionaire. Soon she discovers that her husband has implanted a monitoring device – the Made for Love chip – in her brain, allowing him to track her, watch her, and know her "emotional data" as she tries to regain her independence. Through the chip, Byron's able to watch Hazel's every move as she flees to her desert hometown to take refuge with her aging widower father Herbert (Ray Romano) and his synthetic partner, Diane.
Snowpiercer Season 3 (April 29)
Synopsis: Season 3 picks up with Layton and his inner circle commanding a small 10-car "pirate train" in search of Melanie and a possible warm location to restart civilization. Back on Snowpiercer, Mr. Wilford is consolidating power, awaiting Layton's return.