2021 is about to end and this is the time to look back on the year and list all of the best new Netflix shows of this year. This was a great year for Netflix shows, as there were so many shows if we counted returning shows, the list has at least 100 shows and that's why we are only counting shows that premiered their first season this year. The shows on this list are not ranked.
Hellbound
Synopsis: Unearthly beings deliver bloody condemnations, sending individuals to hell and giving rise to a religious group founded on the idea of divine justice.
Lupin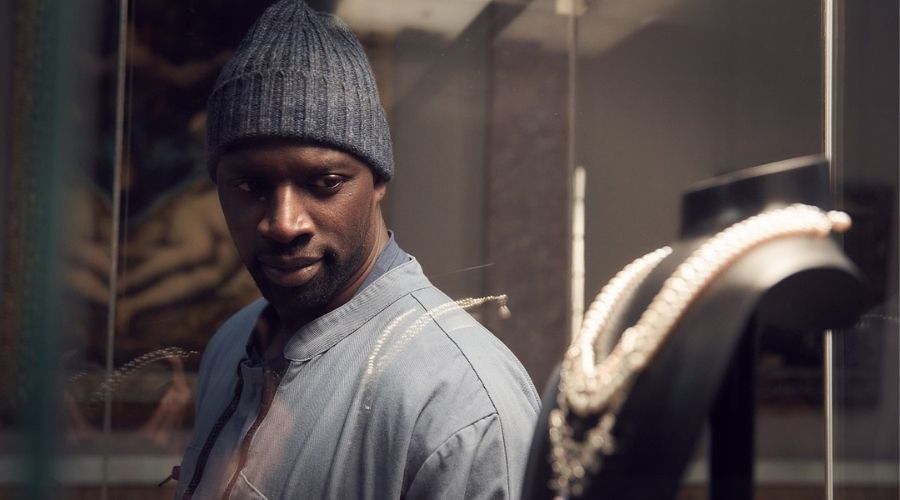 Synopsis: As a teenager, Assane Diop's life was turned upside down when his father died after being accused of a crime he didn't commit. 25 years later, Assane will use "Arsène Lupin, Gentleman Burglar" as his inspiration to avenge his father.
Midnight Mass
Synopsis: From The Haunting of Hill House creator Mike Flanagan, MIDNIGHT MASS tells the tale of a small, isolated island community whose existing divisions are amplified by the return of a disgraced young man (Zach Gilford) and the arrival of a charismatic priest (Hamish Linklater). When Father Paul's appearance on Crockett Island coincides with unexplained and seemingly miraculous events, a renewed religious fervor takes hold of the community – but do these miracles come at a price?
Brand New Cherry Flavor
Synopsis: A filmmaker heads to Hollywood in the early '90s to make her movie but tumbles down a hallucinatory rabbit hole of sex, magic, revenge — and kittens.
Squid Game
Synopsis: Hundreds of cash-strapped players accept a strange invitation to compete in children's games. Inside, a tempting prize awaits — with deadly high stakes.
Shadow and Bone
Synopsis: Dark forces conspire against orphan mapmaker Alina Starkov when she unleashes an extraordinary power that could change the fate of her war-torn world.
Sweet Tooth
Synopsis: Based on the beloved DC Comic, and Executive Produced by Susan Downey & Robert Downey Jr., Sweet Tooth is a post-apocalyptic fairytale about a hybrid deer-boy and a wandering loner who embark on an extraordinary adventure.
Maid
Synopsis: One young mother's incredible story of survival and resilience as she navigates the world of poverty, abuse and redefining her worth against all odds. Inspired by the New York Times Best-selling memoir by Stephanie Land, and from the Producers of Shameless and Promising Young Woman.
Tribes of Europa
Synopsis: 2074. In the wake of a mysterious global disaster, war rages between the Tribes that have emerged from the wreckage of Europe. Three siblings from the peaceful Origines tribe – Kiano (Emilio Sakraya), Liv (Henriette Confurius) and Elja (David Ali Rashed) – are separated and forced to forge their own paths in an action-packed fight for the future of this new Europa.
Sky Rojo
Synopsis: A fatal turn of events at a brothel sends three women haunted by their pasts on a wild run from their pimp and his henchmen.
Masters of the Universe: Revelation
Synopsis: After a calamitous battle fractures Eternia, Teela and an unlikely alliance must prevent the end of the Universe in this sequel to the '80s classic.
D.P.
Synopsis: A young private's assignment to capture army deserters reveals the painful reality endured by each enlistee during his compulsory call of duty.
Who Killed Sara?
Synopsis: Hell-bent on exacting revenge and proving he was framed for his sister's murder, Álex sets out to unearth much more than the crime's real culprit.
Arcane
Synopsis: From the creators of League of Legends comes the new animated series, Arcane. Set in the utopian region of Piltover and the oppressed underground of Zaun, the story follows the origins of two iconic League champions-and the power that will tear them apart.
---
This concludes the list of the best 13 new Netflix original shows of 2021. So, if you have watched them tell us in the comments and we will make a new list for you, and if you haven't what are you waiting for.