Netflix is nothing if not a goldmine of content, with basically something to watch for everyone, and today we are making a list of the best 8 new movies on Netflix in July 2022 that you can watch right now. The movies in this list are arranged according to their availability on the streaming service.
---
Also Read: Best Netflix Original Horror Movies
---
Insidious (July 1)
Synopsis: Josh (Patrick Wilson) and Renai (Rose Byrne) are a happily married couple with three young children who have moved into their idyllic new suburban home. When tragedy strikes their young son, Josh and Renai begin to experience things in the house that are beyond explanation. Before long, their lives are turned upside down by demonic forces, hell-bent on terrorising their very existence. Forced to seek help and protect their family, they learn the terrifying truth…… it's not the house that's haunted but something far worse.
Catch Me If You Can (July 1)
Synopsis: Inspired by the true story of a brilliant young master of deception and the FBI agent hot on his trail. Directed by Steven Spielberg and starring Leonardo DiCaprio and Tom Hanks. Frank W. Abagnale, Jr. successfully passes himself off as a pilot, a lawyer and a doctor — all before his 21st birthday!
---
Also Read: Best Martin Scorcese Movies
---
Goodfellas (July 1)
Synopsis: Gangsters never refer to themselves as gangsters. They are made-men, wiseguys or Goodfellas. Academy Award-winning director Martin Scorsese exposes the fascinating, mysterious and violent underworld of New York's Mafia families through the life of insider Henry Hill (Ray Liotta) as he rises from smalltime thug to mobster under the guidance of Jimmy Conway (Academy Award winner Robert De Niro) in this searing, epic crime drama based on the chilling true-life best seller Wiseguy by Nicholas Pileggi.
Zero Dark Thirty (July 1)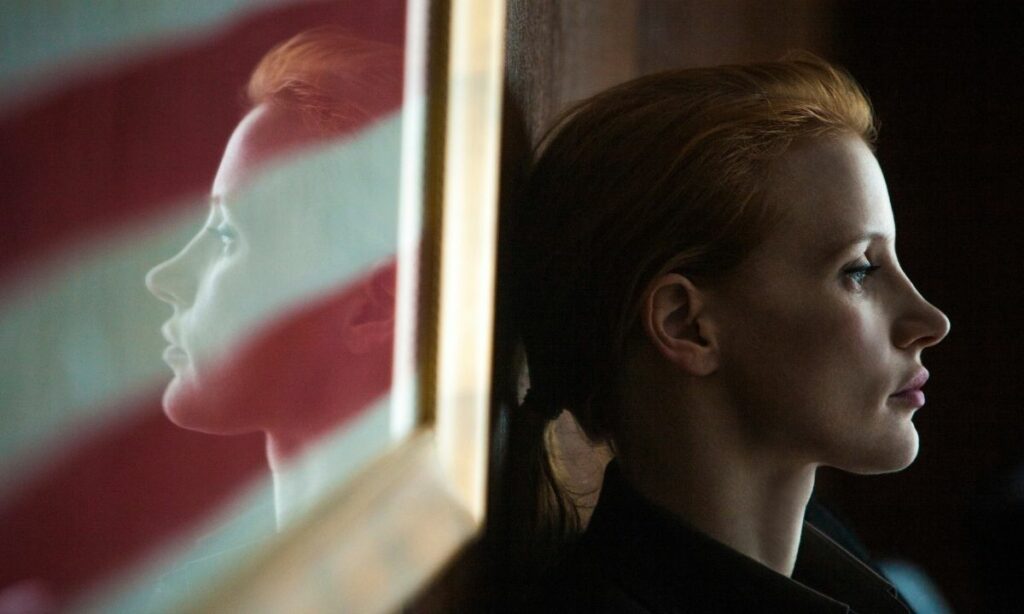 Synopsis: For a decade, an elite team of intelligence and military operatives, working in secret across the globe, devoted themselves to a single goal: to find and eliminate Osama bin Laden. Zero Dark Thirty reunites the Oscar-winning team of director-producer Kathryn Bigelow and writer-producer Mark Boal (2009, Best Picture, The Hurt Locker) for the story of history's greatest manhunt for the world's most dangerous man.
---
Also Read: Best Underrated Horror Movies on Netflix Right Now
---
Se7en (July 1)
Synopsis: Two cops (Brad Pitt and Morgan Freeman) track a brilliant and elusive killer who orchestrates a string of horrific murders, each kill targeting a practitioner of one of the Seven Deadly Sins. Gwyneth Paltrow also stars in this acclaimed thriller set in a dour, drizzly city sick with pain and blight. Director David Fincher guides the action — physical, mental and spiritual — with a sure understanding of what terrifies us, right up to a stunning denouement that will rip the scar tissue off the most hardened soul.
The Sea Beast (July 8)
Synopsis: In an era when terrifying beasts roamed the seas, monster hunters were celebrated heroes – and none were more beloved than the great Jacob Holland. But when young Maisie Brumble stows away on his fabled ship, he's saddled with an unexpected ally. Together they embark on an epic journey into uncharted waters and make history. From Academy Award winning filmmaker Chris Williams (Moana, Big Hero Six, Bolt), The Sea Beast takes us to where the map ends, and the true adventure begins.
---
Also Read: Most Expensive Netflix Original Movies Ever Made
---
The Gray Man (July 22)
Synopsis: The Gray Man is CIA operative Court Gentry (Ryan Gosling), aka, Sierra Six. Plucked from a federal penitentiary and recruited by his handler, Donald Fitzroy (Billy Bob Thornton), Gentry was once a highly-skilled, Agency-sanctioned merchant of death. But now the tables have turned and Six is the target, hunted across the globe by Lloyd Hansen (Chris Evans), a former cohort at the CIA, who will stop at nothing to take him out. Agent Dani Miranda (Ana de Armas) has his back. He'll need it. Ryan Gosling is The Gray Man and Chris Evans is his psychopathic adversary in the Netflix/AGBO-produced thriller directed by Anthony and Joe Russo, starring Ana de Armas, with Regé-Jean Page, Billy Bob Thornton, Jessica Henwick, Dhanush, Wagner Moura and Alfre Woodard. Based on the novel The Gray Man by Mark Greaney, the screenplay is by Joe Russo, Christopher Markus and Stephen McFeely.