Hollywood has a tendency to type-cast actors in similar roles which are kind of boring for both actors and the viewers that are watching them, but in this list, we are going to list the movies in which the actors broke the typecasting curse and appeared in great movies with unexpected roles. So, here are the 8 best movies with great performances from unexpected actors.
---
Also Read: Mystery Movies Like 'Knives Out' You Should Watch
---
Knives Out (Daniel Craig)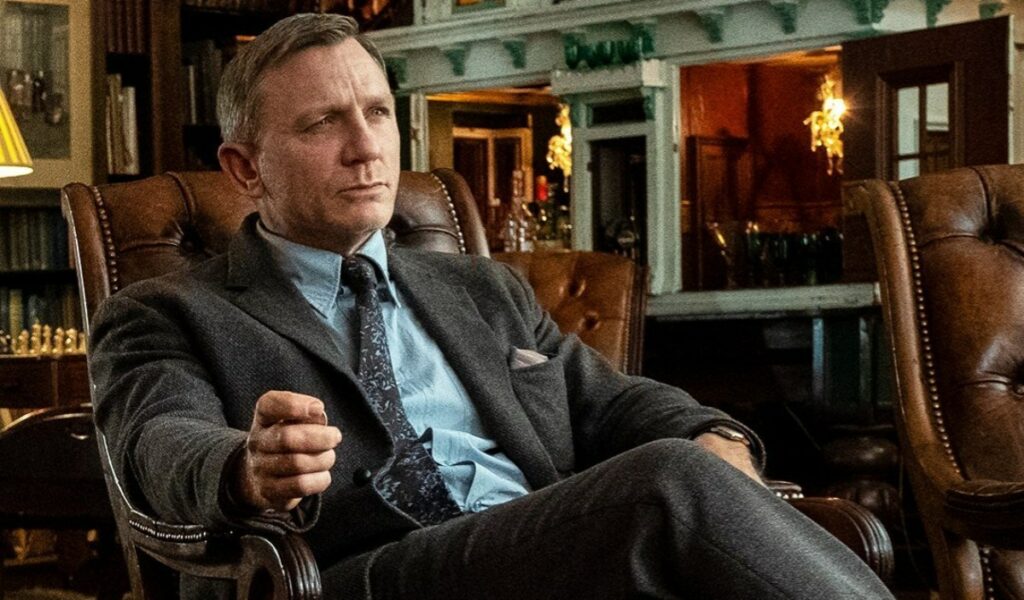 Synopsis: The circumstances surrounding the death of crime novelist Harlan Thrombey are mysterious, but there's one thing that renowned Detective Benoit Blanc knows for sure-everyone in the wildly dysfunctional Thrombey family is a suspect. Now, Blanc must sift through a web of lies and red herrings to uncover the truth. From acclaimed writer-director Rian Johnson comes this suspenseful, twist-filled whodunnit with an all-star ensemble cast including Daniel Craig, Chris Evans, Ana de Armas, Jamie Lee Curtis, Michael Shannon, Don Johnson, Toni Collette, La Keith Stanfield, Katherine Langford, Jaeden Martell, Christopher Plummer, and more.
---
Also Read: Best Jim Carrey Drama Movies
---
Eternal Sunshine of the Spotless Mind (Jim Carrey)
Synopsis: Joel (Jim Carrey) is stunned to discover that his girlfriend Clementine (Kate Winslet) has had her memories of their tumultuous relationship erased. Out of desperation, he contacts the inventor of the process, Dr. Howard Mierzwiak (Tom Wilkinson), to have Clementine removed from his own memory. But as Joel's memories progressively disappear, he begins to rediscover his love for Clementine. From deep within the recesses of his brain, Joel attempts to escape the procedure. As Dr. Mierzwiak and his crew (Kirsten Dunst, Mark Ruffalo, Elijah Wood) chase him through the maze of his memories, it's clear that Joel just can't get Clementine out of his head.
Spencer (Kristen Stewart)
Synopsis: The marriage of Princess Diana and Prince Charles has long since grown cold. Though rumors of affairs and a divorce abound, peace is ordained for the Christmas festivities at the Queen's Sandringham Estate. There's eating and drinking, shooting and hunting. Diana knows the game. But this year, things will be profoundly different. SPENCER is an imagining of what might have happened during those few fateful days.
Red Rocket (Simon Rex)
Synopsis: The audacious new film from writer-director Sean Baker (The Florida Project, Tangerine), starring Simon Rex in a magnetic, live-wire performance, Red Rocket is a darkly funny and humane portrait of a uniquely American hustler and a hometown that barely tolerates him.
Us (Lupita Nyong)
Synopsis: Adelaide Wilson, her husband Gabe, and their two children, Zora and Jason, return to Adelaide's beachside childhood home on the Northern California coast for an idyllic summer getaway. Haunted by an unexplainable and unresolved trauma from her past and compounded by a string of eerie coincidences, Adelaide soon feels her paranoia elevate to high-alert as she grows increasingly certain that something bad is going to befall her family. After spending a tense beach day with their friends, the Tylers, Adelaide and her family return to their vacation home to discover the silhouettes of four figures standing in their driveway. Us pits an ordinary American family against a terrifying and uncanny opponent: doppelgängers of themselves.
Uncut Gems (Adam Sandler)
Synopsis: From acclaimed filmmakers Josh and Benny Safdie comes an electrifying crime thriller about Howard Ratner (Adam Sandler), a charismatic New York City jeweler always on the lookout for the next big score. When he makes a series of high-stakes bets that could lead to the windfall of a lifetime, Howard must perform a precarious high-wire act, balancing business, family, and encroaching adversaries on all sides, in his relentless pursuit of the ultimate win.
---
Also Read: Detective Movies Like 'The Batman' You Could Watch
---
The Batman (Robert Pattinson)
Synopsis: From Warner Bros. Pictures comes Matt Reeves' "The Batman," starring Robert Pattinson in the dual role of Gotham City's vigilante detective and his alter ego, reclusive billionaire Bruce Wayne. Two years of stalking the streets as the Batman (Robert Pattinson), striking fear into the hearts of criminals, has led Bruce Wayne deep into the shadows of Gotham City. With only a few trusted allies—Alfred Pennyworth (Andy Serkis), Lt. James Gordon (Jeffrey Wright)—amongst the city's corrupt network of officials and high-profile figures, the lone vigilante has established himself as the sole embodiment of vengeance amongst his fellow citizens. When a killer targets Gotham's elite with a series of sadistic machinations, a trail of cryptic clues sends the World's Greatest Detective on an investigation into the underworld, where he encounters such characters as Selina Kyle/aka Catwoman (Zoë Kravitz), Oswald Cobblepot/aka the Penguin (Colin Farrell), Carmine Falcone (John Turturro), and Edward Nashton/aka the Riddler (Paul Dano). As the evidence begins to lead closer to home and the scale of the perpetrator's plans becomes clear, Batman must forge new relationships, unmask the culprit, and bring justice to the abuse of power and corruption that has long plagued Gotham City. Starring alongside Robert Pattinson (Tenet, The Lighthouse) as Gotham's famous and infamous cast of characters are Zoë Kravitz (Big Little Lies, Fantastic Beasts: The Crimes of Grindelwald); Paul Dano (Love & Mercy, 12 Years a Slave); Jeffrey Wright (No Time to Die, Westworld); John Turturro (the Transformers films, The Plot Against America); Peter Sarsgaard (The Magnificent Seven, Interrogation) as Gotham D.A. Gil Colson; Jayme Lawson (Farewell Amor) as mayoral candidate Bella Reál; with Andy Serkis (Planet of the Apes films, Black Panther); and Colin Farrell (The Gentlemen, Fantastic Beasts and Where to Find Them).
Burn After Reading (Brad Pitt)
Synopsis: Burn After Reading is a comedy thriller from Joel Coen and Ethan Coen. At the headquarters of the Central Intelligence Agency, analyst Osborne Cox (John Malkovich) arrives for a top-secret meeting. Unfortunately for Cox, the secret is soon out; he is being ousted. Cox does not take the news particularly well and returns to his Georgetown home to work on his memoirs and his drinking, not necessarily in that order. His wife Katie (Tilda Swinton) is dismayed, though not particularly surprised; she is already well into an illicit affair with Harry Pfarrer (George Clooney), a married federal marshal, and sets about making plans to leave Cox for Harry. Elsewhere in the Washington, D.C. suburbs, and seemingly worlds apart, Hardbodies Fitness Center employee Linda Litzke (Frances McDormand) can barely concentrate on her work. She is consumed with her life plan for extensive cosmetic surgery, and confides her mission to can-do colleague Chad Feldheimer (Brad Pitt). Linda is all but oblivious to the fact that the gym's manager Ted Treffon (Richard Jenkins) pines for her even as she arranges dates via the Internet with other men.