Wingwomen is a French action comedy film directed by the star of the film Mélanie Laurent. Inspired by a graphic novel titled La Grande Odalisque by Bastien Vivès, Jérôme Mulot, and Florent Ruppert, the film revolves around two best friends who are also professional thieves, when they get tired of their life on the run. They plan their one last big job and to execute it they hire a feisty get-away driver. So, if you also loved the Netflix film here are some similar movies you could watch next.
Synopsis: Five years, eight months, 12 days…and counting. That's how long Debbie Ocean (Sandra Bullock) has been devising the biggest heist of her life. She knows what it's going to take—a team of the best in their field, starting with her partner-in-crime Lou Miller (Cate Blanchett). Together, they recruit a crew of specialists: jeweler Amita (Mindy Kaling); street con Constance (Awkwafina); expert fence Tammy (Sarah Paulson); hacker Nine Ball (Rihanna); and fashion designer Rose (Helena Bonham Carter). The target is a cool $150 million dollars in diamonds—diamonds that will be around the neck of world-famous actress Daphne Kluger (Anne Hathaway), who will be centerstage at the event of the year, the Met Gala. The plan is rock solid, but everything will need to be flawless if the team is going to get in and get away with the ice. All in plain sight.
Synopsis: George Clooney, Matt Damon, Brad Pitt, Julia Roberts and Don Cheadle go for broke to pull off the most sophisticated and daring Las Vegas casino heist ever. Less than 24 hours after being paroled, charismatic Danny Ocean (Clooney) handpicks a top-notch team of smooth operators to pocket $150 million–in one night! The mark: ruthless entrepreneur Terry Benedict (Andy Garcia). Benedict controls three of the biggest casinos in Las Vegas … and Ocean's sexy ex-wife (Roberts). In any other place they'd be bad guys, but Ocean and his crew stick to the rules: Don't hurt anybody. Don't steal from anyone who doesn't deserve it. And play the game like you've got nothing to lose. Are you in or out?
Synopsis: The plan was flawless. The execution was perfect. Charlie Croker pulled off the crime of a lifetime. The one thing that he didn't plan on was being double-crossed. Now he wants more than the job's payoff…he wants payback. Mark Wahlberg is electrifying as Croker in this "fast and furious action-adventure."* Along with a drop-dead gorgeous safecracker (Charlize Theron), Croker and his team take off to re-steal the loot and end up in a pulse-pounding, pedal-to-the-metal chase that careens up, down, above and below the streets of Los Angeles. With an ensemble all-star cast that also includes Edward Norton, Seth Green, Jason Statham, Mos Def, Franky G and Donald Sutherland, The Italian Job is "Hot!"
Synopsis: The Logan's are a blue-collar family from the hills of West Virginia, and their clan has been famous for its bad luck for nearly 90 years. But the conniving Jimmy Logan (Channing Tatum) decides it's time to turn the family's luck around, and with a little help from his friends, the Redneck Robbers, he plans to steal $14 million from the Charlotte Motor Speedway on the busiest race day of the year.
Synopsis: Academy Award(R) winners Nicolas Cage and sexy Angelina Jolie ride an unstoppable wave of speed and adrenaline in this hot, edgy action hit from high-octane producer Jerry Bruckheimer. Legendary car booster Randall "Memphis" Raines (Cage) thought he'd left the fast lane behind — until he's forced out of retirement in a do-or-die effort to save his kid brother (Giovanni Ribisi) from the wrath of an evil mobster! But with speed to burn and attitude to spare, Memphis hastily re-assembles his old crew — a rogues' gallery including Academy Award(R) winner Robert Duvall — and floors it in a full-throttle race to pull of the ultimate car heist: 50 exotic beauties in 24 hours — and the cops are already on to them! GONE IN 60 SECONDS is an action packed thrill ride that comes out fast and never slows down.
Army of Thieves (Netflix)
Synopsis: In this prequel to Zack Snyder's Army of the Dead, small-town bank teller Dieter gets drawn into the adventure of a lifetime when a mysterious woman recruits him to join a crew of Interpol's most wanted criminals, attempting to heist a sequence of legendary, impossible-to-crack safes across Europe.
Synopsis: When safecracker Nick decides it's time to settle down with his girlfriend Diane and stick to his legitimate business, running a jazz nightclub, his friend and partner Max has other plans.
Synopsis: Deal with this: The only breaks you get are the ones you take. Jada Pinkett-Smith, Queen Latifah, Vivica A. Fox and Kimberly Elise star as four African American women living in a Los Angeles housing project who–pushed to the edge–resort to violence to escape poverty in this searing, intimate and action-packed look at real-life on America's mean streets. Now get out of the way as the ladies Set it Off.
Synopsis: Michael Mann directs this stylishly photographed action-packed drama that stars James Caan as a master safe cracker who is planning his last heist for the sake of a woman (Tuesday Weld).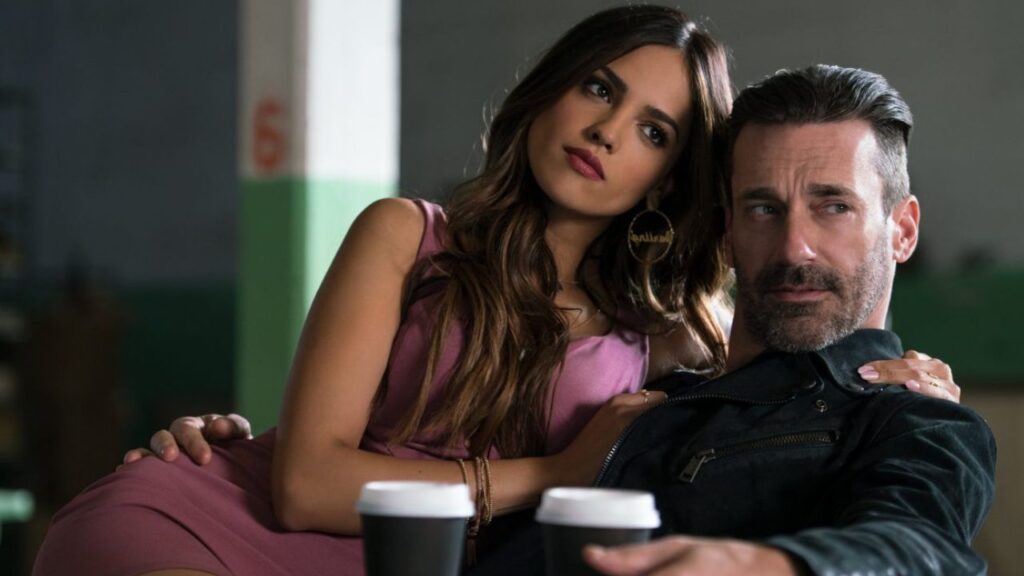 Synopsis: Baby (ANSEL ELGORT) – a talented, young getaway driver – relies on the beat of his personal soundtrack to be the best in the game. When he meets the girl of his dreams (LILY JAMES), Baby sees a chance to ditch his criminal life and make a clean getaway. But after being coerced into working for a crime boss (KEVIN SPACEY), he must face the music when a doomed heist threatens his life, love and freedom.