Netflix's latest biographical drama film The Good Nurse is based on a true crime novel The Good Nurse: A True Story of Medicine, Madness, and Murder by Charles Graeber. The Good Nurse Academy Award Winners Jessica Chastain and Eddie Redmayne in the lead role of Amy Loughren and Charles Cullen. The film tells the story of a nurse Amy as she finds out that Charles Cullen, who she thought was her friend had killed several patients across nine hospitals, but hasn't been caught by the authorities yet. So, if you liked the true crime film here are some more movies you should watch next.
Zodiac
Synopsis: Based on the true story of the notorious serial killer and the intense manhunt he inspired, Zodiac is a superbly crafted thriller form the director of Se7en and Panic Room. Featuring an outstanding ensemble cast led by Jake Gyllenhaal, Robert Downey Jr., Mark Ruffalo and Chloë Sevigny, Zodiac is a searing and singularly haunting examination of twin obsessions: one man's desire to kill and another's quest for the truth.
Silence of the Lambs
Synopsis: In this multiple Oscar-winning thriller, Jodie Foster stars as Clarice Starling, a top student at the FBI's training academy. Her usually skillful and shrewd analyses of serial killers is challenged by her next subject, brilliant psychiatrist and violent psychopath cannibal Dr. Hannibal Lecter.
The Clovehitch Killer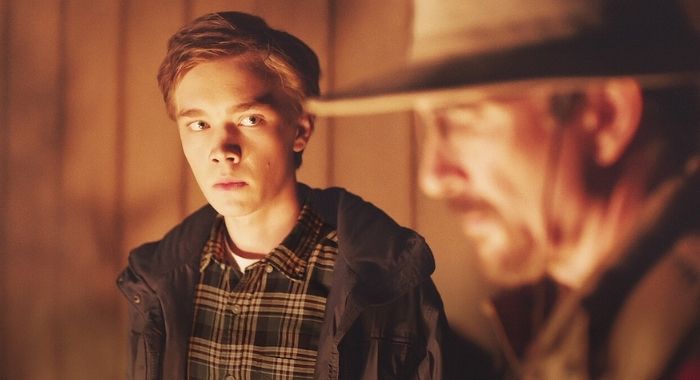 Synopsis: A shocking revelation turns a teenage boy's world upside down in this chilling look at the evil that can lurk below even the most wholesome surface. Tyler Burnside (Charlie Plummer) is a Boy Scout, a volunteer at his local church, and the dutiful son of an upstanding, community leader dad (Dylan McDermott). Only one thing troubles the quiet Kentucky town he lives in: the unsolved murders—in which ten women were brutally tortured and killed by a psychopath known as Clovehitch—that rocked the community more than a decade ago. When Tyler discovers a cache of disturbing images in his father's possession, he begins to suspect that the man he trusts most in the world may be Clovehitch—and that his deadly rampage may not be over. With unrelenting tension, director Duncan Skiles crafts a picture-perfect vision of the all-American family—and then piece by piece rips it to shreds.
Perfume: The Story of a Murder
Synopsis: Jean-Baptiste Grenouille, born with a superior olfactory sense, creates the world's finest perfume. His work, however, takes a dark turn when he is taken over by the all- consuming need to capture the essence of love.
Frailty
Synopsis: A man confesses to an FBI agent his family's story of how his religious fanatic father's visions lead to a series of murders to destroy supposed "demons."
Memories of Murder
Synopsis: Memories of Murder tells the harrowing true story of the hunt for a sadistic serial rapist and murderer terrorizing a small province in 1980s South Korea. Marking the first of many successful collaborations between four-time Oscar winner Bong Joon Ho and leading man Song Kang Ho, the film follows the paths of three increasingly desperate detectives as they attempt to decipher the violent mind of a killer in a futile effort to solve the case. Now, seventeen years after its initial release, and a year after the real culprit was identified, this cult classic takes its place as a modern masterpiece.
Extremely Wicked, Shockingly Evil and Vile
Synopsis: A chronicle of the crimes of Ted Bundy from the perspective of Liz, his longtime girlfriend, who refused to believe the truth about him for years.