Suitable Flesh is a horror thriller film directed by Joe Lynch, from a screenplay by Dennis Paoli. Based on the 1937 H.P. Lovecraft's short story titled The Thing on the Doorstep, the story of the film revolves around Psychiatrist Elizabeth Derby, who becomes obsessed with helping a young patient of hers, who is suffering from a severe personality disorder. This obsession leads to some horrific supernatural danger. Suitable Flesh stars Heather Graham in the lead role with Judah Lewis, Barbara Crampton, and Johnathan Schaech starring in supporting roles. So, if you love the horror film here are some similar movies you could watch next.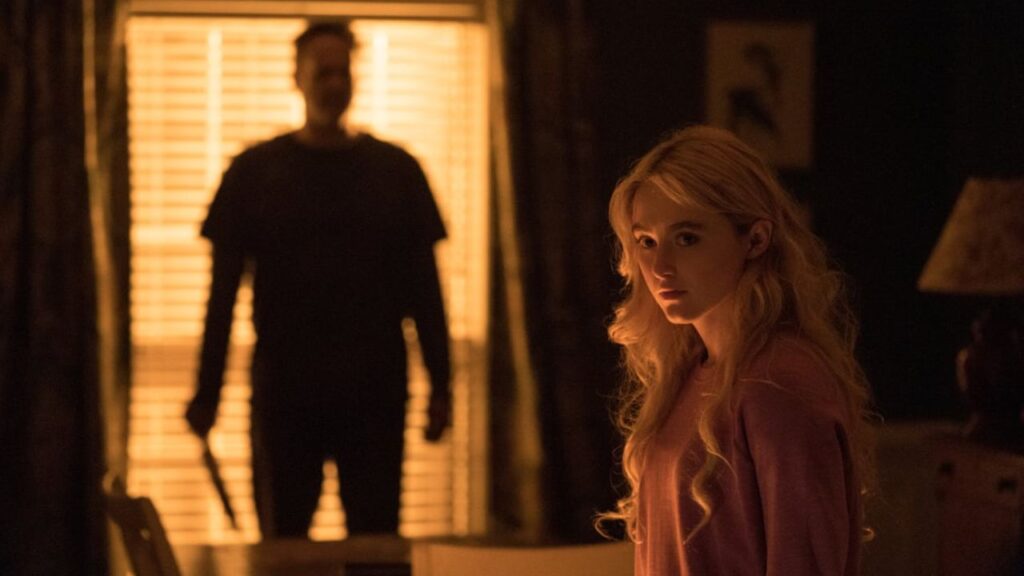 Synopsis: Prepare for a Freaky take on the body-swap movie which only Blumhouse (makers of Happy Death Day & The Purge Franchises) could bring: a teenage girl switches bodies with a relentless serial killer! High school senior Millie (Kathryn Newton, Blockers, HBO's Big Little Lies) is just trying to survive being the unpopular kid when she becomes The Butcher's (Vince Vaughn) next target. Their fateful encounter gets twisted and they wake up in each other's bodies. Now looking like a towering psychopath, Millie learns she only has 24 hours to reverse the curse and get her body back before the switch becomes permanent and she's trapped in the form of a middle-aged maniac forever.
The Babysitter (Netflix)
Synopsis: The Babysitter follows a lonely, 12-year-old boy who falls in love with his hot babysitter only to discover that she's part of a satanic cult that wants to kill him. Starring Bella Thorne, Robbie Amell, Samara Weaving, Andrew Bachelor, Hana Mae Lee, and Judah Lewis.
Synopsis: After their father dies, young twin brothers Holland (Martin Udvarnoky) and Niles (Chris Udvarnoky) spend their summer playing around the farm, while their mother (Diana Muldaur) hides in mourning. Holland is the more mischievous of the two, while Niles is shy and quiet. Their grandmother, Ada (Uta Hagen), has taught Niles how to project himself into other people and animals as a harmless game. But when a series of deadly tragedies strike the family and friends, only Ada suspects the truth.
Synopsis: When her heart is stolen by a seductive stranger, a young woman is swept away to a house atop a mountain of blood-red clay: a place filled with secrets that will haunt her forever. Between desire and darkness, between mystery and madness, lies the truth behind Crimson Peak. From the imagination of director Guillermo del Toro comes a supernatural mystery starring Tom Hiddleston, Jessica Chastain, Mia Wasikowska and Charlie Hunnam.
Synopsis: After a seemingly innocent sexual encounter, 19-year-old Jay (Maika Monroe of THE GUEST) suddenly finds herself trapped by a vicious curse – someone or something is following her, and the only way to save herself is to put others in harm's way. Stylish and terrifying, IT FOLLOWS is the critically acclaimed horror of the year!
Synopsis: When Chris (Daniel Kaluuya), a young African-American man, visits his white girlfriend's (Allison Williams) family estate, he becomes ensnared in the more sinister, real reason for the invitation. At first, Chris reads the family's overly accommodating behavior as nervous attempts to deal with their daughter's interracial relationship, but as the weekend progresses, a series of increasingly disturbing discoveries lead him to a truth that he could have never imagined. This speculative thriller from Blumhouse (producers of The Visit, Insidious series and The Gift) and the mind of Jordan Peele (Key & Peele) is equal parts gripping thriller and provocative commentary.
Synopsis: Disney's FREAKY FRIDAY is the extremely funny and heartwarming comedy everyone will love. Dr. Tess Coleman (Jamie Lee Curtis) and her teenage daughter Anna (Lindsay Lohan) have one thing in common — they don't relate to each other on anything. Not clothes or men or Anna's passion to be in a rock band. Nothing. Then one night a little mystic mayhem changes their lives and they wake up to the biggest freak-out ever. Tess and Anna are trapped inside each other's body! But Tess's wedding is Saturday and the two must find a way to switch back — fast! Literally forced to walk in each other's shoes, will they gain respect and understanding for the other's point of view?