The Apple TV+ new series Slow Horses is based on Mick Herron's brilliant novel of the same name, and it follows River Cartwright (Jack Lowden), who ends up in Slough House after a botched training mission. Slough House is a part of MI-5, but everybody there are the rejects, who aren't capable of being real agents, they are known as Slow Horses to the rest of the agents and the head of the Slough House is Jackson Lamb (Gary Oldman), a mean old man who once was a brilliant field agent. The series follows Cartwright's relentless drive to get out of the Slough House. Slow Horses is a brilliant and very funny spy thriller series, and if you are getting bored while waiting for the new season to come out here are the 8 best spy movies like Slow Horses that could keep you busy.
Zero Dark Thirty (2012)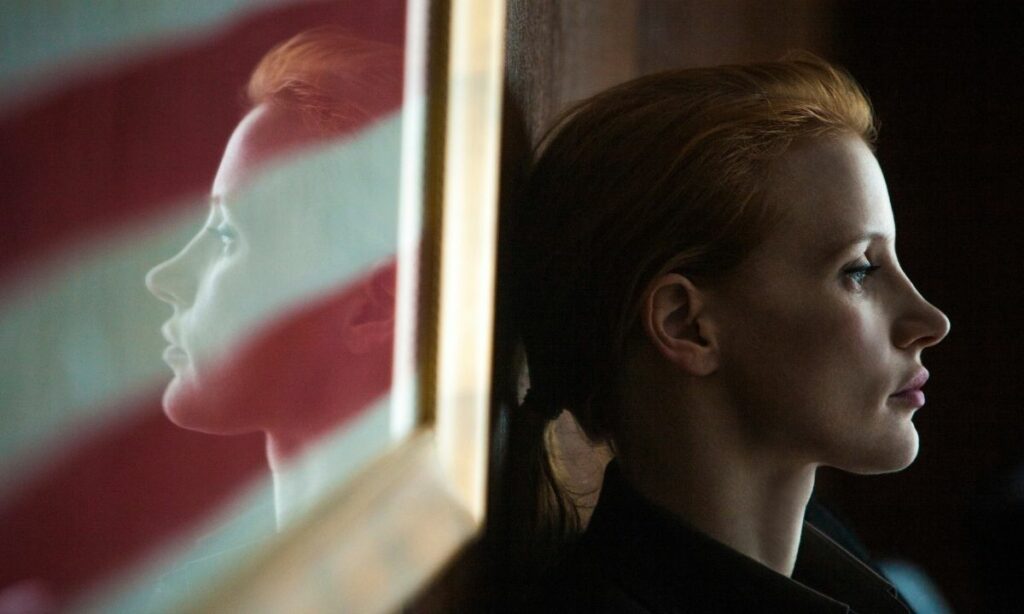 Synopsis: For a decade, an elite team of intelligence and military operatives, working in secret across the globe, devoted themselves to a single goal: to find and eliminate Osama bin Laden. Zero Dark Thirty reunites the Oscar-winning team of director-producer Kathryn Bigelow and writer-producer Mark Boal (2009, Best Picture, The Hurt Locker) for the story of history's greatest manhunt for the world's most dangerous man.
---
---
Munich (2005)
Synopsis: Inspired by real events, Munich reveals the intense story of the secret Israeli squad assigned to track down and assassinate the 11 Palestinians believed to have planned the 1972 Munich massacre of 11 Israeli athletes – and the personal toll this mission of revenge takes on the team and the man who led it. Hailed as "tremendously exciting" (Peter Travers, Rolling Stone), Steven Spielberg's explosive suspense thriller garnered five Academy Award® nominations, including Best Picture, Best Director and Best Screenplay.
A Most Wanted Man (2014)
Synopsis: When a half-Chechen, half-Russian, brutally tortured immigrant turns up in Hamburg's Islamic community, laying claim to his father's ill-gotten fortune, both German and US security agencies take a close interest: as the clock ticks down and the stakes rise, the race is on to establish this most wanted man's true identity – oppressed victim or destruction-bent extremist? Based on John le Carré's novel, A Most Wanted Man is a contemporary, cerebral tale of intrigue, love, rivalry, and politics that prickles with tension right through to its last heart-stopping scene.
---
---
Burn After Reading (2008)
Synopsis: Burn After Reading is a comedy thriller from Joel Coen and Ethan Coen. At the headquarters of the Central Intelligence Agency, analyst Osborne Cox (John Malkovich) arrives for a top-secret meeting. Unfortunately for Cox, the secret is soon out; he is being ousted. Cox does not take the news particularly well and returns to his Georgetown home to work on his memoirs and his drinking, not necessarily in that order. His wife Katie (Tilda Swinton) is dismayed, though not particularly surprised; she is already well into an illicit affair with Harry Pfarrer (George Clooney), a married federal marshal, and sets about making plans to leave Cox for Harry. Elsewhere in the Washington, D.C. suburbs, and seemingly worlds apart, Hardbodies Fitness Center employee Linda Litzke (Frances McDormand) can barely concentrate on her work. She is consumed with her life plan for extensive cosmetic surgery, and confides her mission to can-do colleague Chad Feldheimer (Brad Pitt). Linda is all but oblivious to the fact that the gym's manager Ted Treffon (Richard Jenkins) pines for her even as she arranges dates via the Internet with other men.
Argo (2012)
Synopsis: Oscar® winner Ben Affleck (Good Will Hunting, The Town) directs and stars in this real-life political intelligence dramedy based on a true story. Produced by George Clooney and Grant Heslov's Smokehouse Pictures (Ides of March), this hostage rescue picture follows CIA "exfiltration" operative and master of disguise Tony Mendez (Affleck), who sets out to rescue a handful of American diplomats hiding out in 1979 Tehran. Pretending to be a film location scouting crew, Mendez and a motley crew of Hollywood artists, escape artists and con-artists smuggle the six embassy workers to safety in a daring rescue.​
The Man From U.N.C.L.E (2015)
Synopsis: Set against the backdrop of the early 1960s, at the height of the Cold War, The Man From U.N.C.L.E. centers on CIA agent Solo (Man of Steel's Henry Cavill) and KGB agent Kuryakin (The Social Network's Armie Hammer). Forced to put aside longstanding hostilities, the two team up on a joint mission to stop a mysterious international criminal organization, which is bent on destabilizing the fragile balance of power through the proliferation of nuclear weapons and technology. The duo's only lead is the daughter of a vanished German scientist, who is the key to infiltrating the criminal organization, and they must race against time to find him and prevent a worldwide catastrophe.
Tinker Tailor Soldier Spy (2011)
Synopsis: Gary Oldman leads a stunning all-star cast in this masterful adaptation of John le Carré's bestselling novel that redefined the spy thriller. At the height of the Cold War, a precarious operation goes deadly wrong, and the head of British Intelligence wonders if a double agent is leaking vital secrets. Brought out of retirement to expose the potential mole, master spy George Smiley (Oldman) is the only one who can be trusted to expose one of their own.Or can he? As the emotional and physical tolls mount on the high-ranking suspects, Smiley will be forced into the ultimate international spy game where everyone's motives are in question. Filled with stunning performances by Academy Award® winner Colin Firth, Tom Hardy, John Hurt, Toby Jones, Mark Strong, Benedict Cumberbatch and Ciarán Hinds.
Bridge of Spies (2015)
Synopsis: A dramatic thriller set against the backdrop of a series of historic events, Bridge of Spies tells the story of James Donovan (Hanks), a Brooklyn lawyer who finds himself thrust into the centre of the Cold War when the CIA sends him on the near-impossible task to negotiate the release of a captured American U-2 pilot. Screenwriters Matt Charman and Ethan Coen & Joel Coen have woven this remarkable experience in Donovan's life into a story inspired by true events that captures the essence of a man who risked everything and vividly brings his personal journey to life.