Randall Park is one of the best and most memorable comedic actors working in Hollywood and now it seems that he is planning to entertain the audience from behind the camera. Park's first film as a director titled Shortcomings is finally here and it is comedic and dramatic in all the right parts.
Shortcomings tells the story of a struggling Californian filmmaker who is confused about his future and also fearful about his romantic relationship after his girlfriend moves to New York for an internship. The romantic comedy film stars Justin H. Min (Beef), Sherry Cola (Joy Ride), and Debby Ryan (Insatiable). So, if you also loved Shortcomings here are the 10 best similar movies that you should check out next.
Synopsis: After a chance encounter, Nick and Norah embark on a journey through New York's indie rock scene on a quest to find the secret show of a legendary band, and wind up finding each other.
Synopsis: What if you saved a souvenir from every relationship you've ever been in? THE BROKEN HEARTS GALLERY follows the always unique Lucy (Geraldine Viswanathan), a 20-something art gallery assistant living in New York City, who also happens to be an emotional hoarder. After she gets dumped by her latest boyfriend, Lucy is inspired to create The Broken Heart Gallery, a pop-up space for the items love has left behind. Word of the gallery spreads, encouraging a movement and a fresh start for all the romantics out there, including Lucy herself.
Synopsis: Long-time friends Alice and Ben find themselves in that inevitable year that all late 20-somethings experience—in which seemingly every person they know gets married—and agree to be one another's plus ones as they power through an endless parade of insufferable weddings.
Always Be My Maybe (Netflix)
Synopsis: Childhood friends Sasha and Marcus have a falling out and don't speak for 15 years. But when Sasha, now a celebrity chef in Los Angeles, returns to her hometown of San Francisco to open a new restaurant, she runs into her old pal — a happily complacent musician still living at home and working for his dad. Though the two are reluctant to reconnect, they soon find the old sparks — and maybe some new ones — are there.
How to Be Single (Hulu)
Synopsis: From the team behind He's Just Not That Into You comes another great romantic comedy based on the best-selling novel about modern dating and relationships by Liz Tuccillo. There's a right way to be single, a wrong way to be single, and then… there's Alice. And Robin. Lucy, Meg, Tom. David. New York City is full of lonely hearts seeking the right match, bit it a love connection, a hook-up, or something in the middle. And somewhere between the teasing texts and one-night stands, what these unmarrieds all have in common is the need to learn how to be single in a world of ever-evolving definitions of love. Sleeping around in the city that never sleeps was never so much fun.
Tramps (Netflix)
Synopsis: In Tramps, Danny (Turner – The Green Room, Assassin's Creed) is an aspiring chef whose hustler brother asks him to complete a job for him. It all seems simple enough: meet a driver with a briefcase, proceed to a rendez-vous spot and exchange one briefcase for another. But Danny swaps the wrong bag, sending him and the driver Ellie (Van Patten – Noah Baumbach's The Meyerowitz Stories (New and Selected), David Robert Mitchell's Under the Silver Lake) on a two-day odyssey through the boroughs and suburbs of New York City.
A Rainy Day in New York (Prime Video & Peacock)
Synopsis: A RAINY DAY IN NEW YORK tells the story of college sweethearts, Gatsby (Timothée Chalamet) and Ashleigh (Elle Fanning), whose plans for a romantic weekend together in New York City are dashed as quickly as the sunlight turns into showers. The two are soon parted, and each has a series of chance meetings and comical adventures while on their own.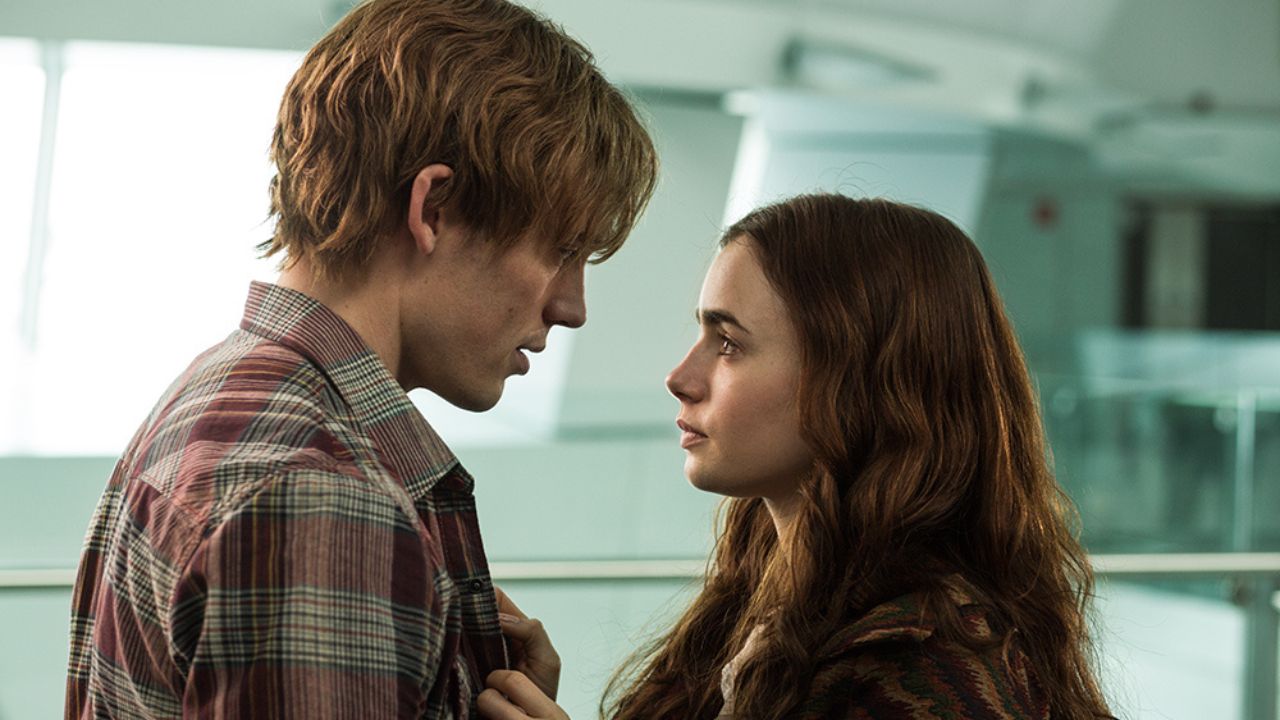 Synopsis: Rosie and Alex have been best friends since they were 5, so they couldn't possibly be right for one another…or could they? When it comes to love, life and making the right choices, these two are their own worst enemies. One awkward turn at 18, one missed opportunity…and life sends them hurling in different directions. But somehow, across time, space and different continents, the tie that binds them cannot be undone — despite unwanted pregnancies, disastrous love affairs, marriage, infidelity and divorce. Will they find their way back to one another, or will it be too late? Based on Cecelia Ahern's bestselling novel "Where Rainbows End", LOVE, ROSIE is a sassy, heart-warming, and utterly modern comedy-of-errors tale posing the ultimate question: Do we really only get one shot at true love?
Synopsis: WHAT IF is the story of medical school dropout Wallace (Daniel Radcliffe), who's been repeatedly burned by bad relationships. So while everyone around him, including his roommate Allan (Adam Driver) seems to be finding the perfect partner (Mackenzie Davis), Wallace decides to put his love life on hold. It is then that he meets Chantry (Zoe Kazan) an animator who lives with her longtime boyfriend Ben (Rafe Spall). Wallace and Chantry form an instant connection, striking up a close friendship. Still, there is no denying the chemistry between them, leading the pair to wonder, what if the love of your life is actually your best friend? The ensemble romantic comedy costars Megan Park and Oona Chaplin.
Synopsis: After one day together – July 15th, 1988, their college graduation – Emma Morley (Anne Hathaway) and Dexter Mayhew (Jim Sturgess) begin a friendship that lasts a lifetime. She's a working-class girl who dreams of making the world a better place. He's a wealthy charmer who thinks the world is his playground. Somewhere over the next two decades, these two very different people realize that the love they've been hoping for has been there for them all along. Directed by Lone Scherfig (An Education) and based on the bestselling novel by David Nicholls, it's a touching story critics call "a smart and endearing romantic comedy." (US Weekly)