Match Me If You Can is a romantic comedy film directed by Marian Yeager. The rom-com film follows the story of a female computer nerd who is fed up with being single but when an online dating service rejects her by calling her "unmatchable", she speaks out against the company and becomes a spokeswoman for all the frustrated singles out there. Match Me if You Can stars Georgina Reilly, Charlie Bodin, Wilson Bethel, and Brian George. So, if you loved Match Me If You Can here are some similar movies you can watch next.
Love, Guaranteed (Netflix)
Synopsis: To save her small law firm, earnest lawyer Susan (Rachael Leigh Cook) takes a high-paying case from Nick (Damon Wayans Jr.), a charming new client who wants to sue a dating website that guarantees love. But as the case heats up, so do Susan and Nick's feelings for each other.
Love Hard (Netflix)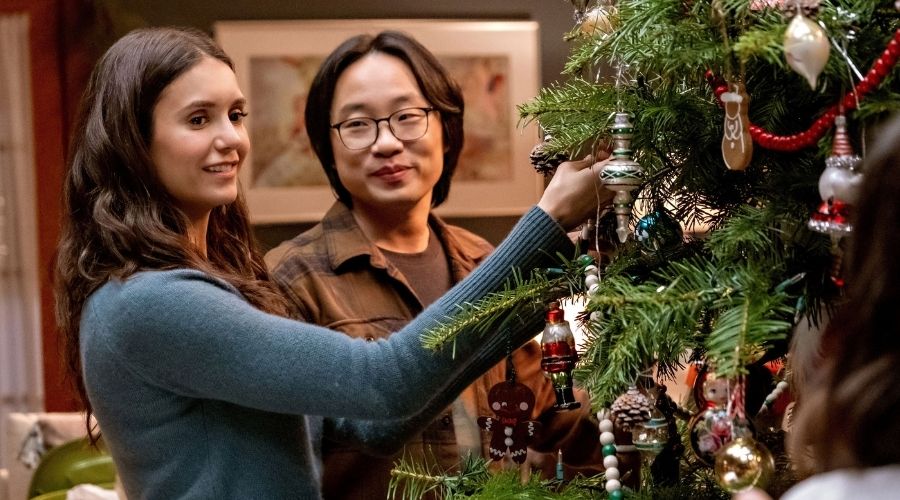 Synopsis: An LA girl, unlucky in love, falls for an East Coast guy on a dating app and decides to surprise him for the holidays, only to discover that she's been catfished. This lighthearted romantic comedy chronicles her attempt to reel in love.
Synopsis: A no-strings-attached, online hook-up turns into a morning after disaster for twenty-something New Yorkers Alec (Miles Teller) and Megan (Analeigh Tipton). When a paralyzing blizzard hits the city, trapping them in Alec's cramped Brooklyn apartment, they are forced to get to know each other far beyond the confines of a typical one-night stand.
Set It Up (Netflix)
Synopsis: Harper and Charlie are overworked, underpaid assistants wasting their 20s slaving away for bosses who treat them like dirt and work them 'round the clock. When they realize that they would have much more free time if the people they worked for weren't single, they concoct a plan to lure their bosses into a faux-romance. Starring: Glenn Powell, Zoey Deutch, Lucy Liu, and Taye Diggs.
The Incredible Jessica James (Netflix)
Synopsis: Jessica Williams ("The Daily Show") stars as a young, aspiring playwright in New York City who is struggling to get over a recent breakup. She is forced to go on a date with the recently divorced Boone, played by Chris O'Dowd (Bridesmaids) and the unlikely duo discover how to make it through the tough times in a social media obsessed post-relationship universe. Lakeith Stanfield (FX's "Atlanta", Straight Outta Compton) and Noël Wells (Netflix's "Master of None") co-star. The film was written and directed by Jim Strouse and produced by Michael B. Clark and Alex Turtletaub of Beachside.
Synopsis: When Nancy is mistaken for Jack's blind date under the clock at Waterloo Station, she decides to take fate into her own hands and just go with it. What could possibly go wrong? MAN UP is an honest, heart-warming romantic comedy about taking chances and rolling with the consequences. One night, two people, on a first date like no other…
Holidate (Netflix)
Synopsis: Sloane (Emma Roberts) and Jackson (Luke Bracey) hate the holidays. They constantly find themselves single, sitting at the kids table, or stuck with awkward dates. But when these two strangers meet one particularly bad Christmas, they make a pact to be each other's "holidate" for every festive occasion throughout the next year. With a mutual disdain for the holidays, and assuring themselves that they have no romantic interest in the other, they make the perfect team. However, as a year of absurd celebrations come to an end, Sloane and Jackson find that sharing everything they hate may just prove to be something they unexpectedly love.