Rian Johnson's highly anticipated sequel to the hit film Knives Out, Glass Onion: A Knives Out Mystery is finally here and it sees the triumphant return of Daniel Craig's internationally renowned detective Mr. Blanc. Glass Onion takes the detective on a trip to Greece to solve another unsolvable misdeed. So, if you liked the sequel as much as the first film here are some more movies you should watch next.
Clue (Fubo TV)
Synopsis: Here is the murderously funny movie based on the world-famous Clue board game. Was it Colonel Mustard in the study with a gun? Miss Scarlet in the billiard room with the rope? Or was it Wadsworth the butler? Meet all the notorious suspects and discover all their foul play things. You'll love their dastardly doings as the bodies and the laughs pile up before your eyes.
---
Also Read: Murder Mysteries Like 'Death on the Nile'
---
Death on the Nile (Hulu)
Synopsis: Belgian sleuth Hercule Poirot's Egyptian vacation aboard a glamorous river steamer turns into a terrifying search for a murderer when a picture-perfect couple's idyllic honeymoon is tragically cut short. Set against an epic landscape of sweeping desert vistas and the majestic Giza pyramids, this tale of unbridled passion and incapacitating jealousy features a cosmopolitan group of impeccably dressed travelers, and enough wicked twists and turns to leave audiences guessing until the final, shocking denouement. "Death on the Nile" reunites the filmmaking team behind 2017's global hit "Murder on the Orient Express," and stars five-time Academy Award® nominee Kenneth Branagh as the iconic detective Hercule Poirot. He is joined by an all-star cast of suspects, including: Tom Bateman, four-time Oscar® nominee Annette Bening, Russell Brand, Ali Fazal, Dawn French, Gal Gadot, Armie Hammer, Rose Leslie, Emma Mackey, Sophie Okonedo, Jennifer Saunders and Letitia Wright. "Death on the Nile" is written by Michael Green, adapted from Christie's novel, and is produced by Kenneth Branagh, p.g.a., Judy Hofflund, p.g.a., Ridley Scott, Mark Gordon, Simon Kinberg and Kevin J. Walsh, with Matthew Jenkins, James Prichard and Matthew Prichard serving as executive producers.
The Kid Detective (Rent on Vudu & YouTube)
Synopsis: A once-celebrated kid detective, now 31, continues to solve the same trivial mysteries between hangovers and bouts of self-pity. Until a naïve client brings him his first 'adult' case – to find out who brutally murdered her boyfriend.
Knives Out (Rent on Prime Video & Vudu)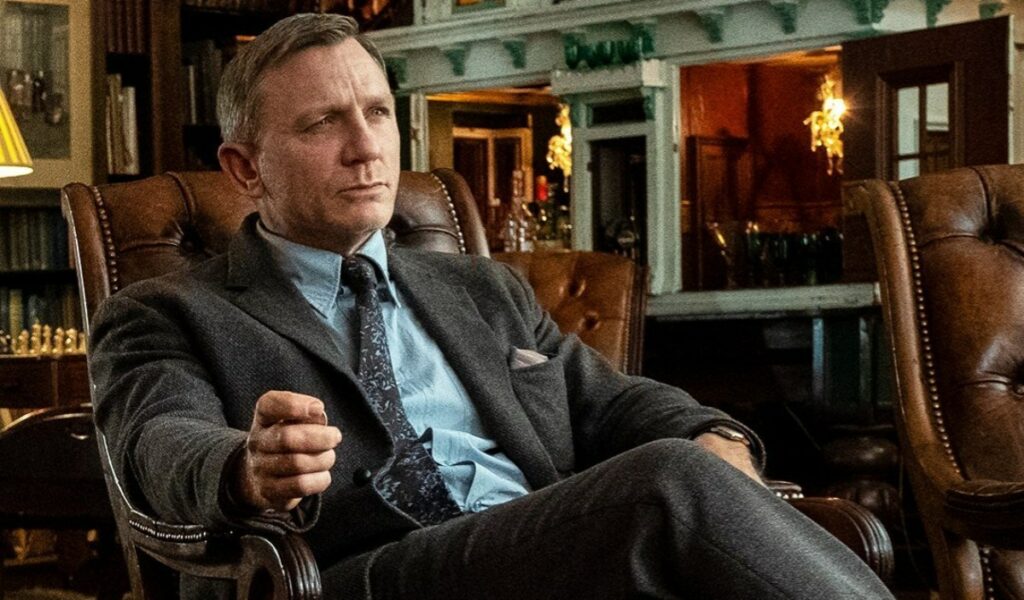 Synopsis: The circumstances surrounding the death of crime novelist Harlan Thrombey are mysterious, but there's one thing that renowned Detective Benoit Blanc knows for sure-everyone in the wildly dysfunctional Thrombey family is a suspect. Now, Blanc must sift through a web of lies and red herrings to uncover the truth. From acclaimed writer-director Rian Johnson comes this suspenseful, twist-filled whodunnit with an all-star ensemble cast including Daniel Craig, Chris Evans, Ana de Armas, Jamie Lee Curtis, Michael Shannon, Don Johnson, Toni Collette, La Keith Stanfield, Katherine Langford, Jaeden Martell, Christopher Plummer, and more.
Bad Times at the El Royale (Tubi)
Synopsis: Jeff Bridges, Cynthia Erivo, Dakota Johnson, and Chris Hemsworth lead an all-star cast in this powerful thriller filled with gripping suspense and startling revelations. Seven strangers, each with a secret to bury, meet at Lake Tahoe's El Royale, a rundown hotel with a dark past. Over the course of one fateful night, everyone will have a last shot at redemption… before everything goes to hell.
See How They Run (HBO Max)
Synopsis: In the West End of 1950s London, plans for a movie version of a smash-hit play come to an abrupt halt after a pivotal member of the crew is murdered. When world-weary Inspector Stoppard (Sam Rockwell) and eager rookie Constable Stalker (Saoirse Ronan) take on the case, the two find themselves thrown into a puzzling whodunit within the glamorously sordid theater underground, investigating the mysterious homicide at their own peril.
The Nice Guys (Netflix)
Synopsis: Set in 1970s Los Angeles, down-on-his-luck private eye Holland March (Ryan Gosling) and hired leg-breaker Jackson Healy (Russell Crowe) must work together to solve the case of a missing girl and the seemingly unrelated death of a porn star. During their investigation, they uncover a shocking conspiracy that reaches up to the highest circles of power.
Synopsis: Chevy Chase is at his hilarious best in this suspense-packed comedy thriller based on Gregory McDonald's best-seller. Irwin Fletch, a.k.a. Fletch (Chase), is an investigative reporter who's constantly changing his identity. While working on a drug expose, Fletch attracts the attention of a strange businessman (Tim Matheson) who wants to be killed so his wife will inherit more insurance. The wily Fletch senses a scam, and soon he's up to his byline in frame-ups, murder, police corruption and forbidden romance. It'll be the story of the year, if he can stay alive to meet his deadline!
Murder on the Orient Express (Rent on Prime Video & Apple TV)
Synopsis: Kenneth Branagh directs and leads an all-star cast, including Johnny Depp, Michelle Pfeiffer, Penélope Cruz, Judi Dench and Leslie Odom, Jr., in this stylish, suspenseful and thrilling mystery based on the best-selling novel by Agatha Christie. Everyone's a suspect when a murder is committed on a lavish train ride, and a brilliant detective must race against time to solve the puzzle before the killer strikes again.
Murder Mystery (Netflix)
Synopsis: When an NYC cop (Adam Sandler) finally takes his wife (Jennifer Aniston) on a long promised European trip, a chance meeting on the flight gets them invited to an intimate family gathering on the Super Yacht of elderly billionaire Malcolm Quince. When Quince is murdered, they become the prime suspects in a modern day whodunit. MURDER MYSTERY reunites Adam Sandler and Jennifer Aniston along with an ensemble cast of global talent.