Enola Holmes was a massive hit for Netflix upon its release in 2020. The film was applauded for its clever storytelling and it was reportedly watched by 76 million users during its first 28 days on the streaming giant. Now that the sequel has been released it seems like it will be an even bigger hit than the original film. So, if you liked the sleuthing of Enola Holmes in the sequel here are some more detective movies you should watch next.
Enola Holmes
Synopsis: England, 1884 – a world on the brink of change. On the morning of her 16th birthday, Enola Holmes (Millie Bobby Brown) wakes to find that her mother (Helena Bonham Carter) has disappeared, leaving behind an odd assortment of gifts but no apparent clue as to where she's gone or why. After a free-spirited childhood, Enola suddenly finds herself under the care of her brothers Sherlock (Henry Cavill) and Mycroft (Sam Claflin), both set on sending her away to a finishing school for "proper" young ladies. Refusing to follow their wishes, Enola escapes to search for her mother in London. But when her journey finds her entangled in a mystery surrounding a young runaway Lord (Louis Partridge), Enola becomes a super-sleuth in her own right, outwitting her famous brother as she unravels a conspiracy that threatens to set back the course of history. Based on the beloved book series by Nancy Springer, ENOLA HOLMES is a dynamic new mystery-adventure that introduces the world's greatest detective to his fiercest competition yet: his teenage sister. The game is afoot.
Sherlock Holmes (2009)
Synopsis: From director Guy Ritchie (Rocknrolla, Lock, Stock and Two Smoking Barrels) comes a fresh take on the classic master detective Sherlock Holmes starring Robert Downey Jr., Jude Law and Rachel McAdams. Renowned "consulting detective" Sherlock Holmes (Downey Jr.–Iron Man) has a reputation for solving the most complex mysteries. With the aid of his trusted ally Dr. John Watson (Law–The Aviator), Holmes is unequaled in his pursuit of criminals, relying on his singular powers of observation, his remarkable deductive skills — and the blunt force of his fists. But now a threat unlike anything Holmes has ever confronted threatens London … and it's just the challenge he's looking for.​
See How They Run
Synopsis: In the West End of 1950s London, plans for a movie version of a smash-hit play come to an abrupt halt after a pivotal member of the crew is murdered. When world-weary Inspector Stoppard (Sam Rockwell) and eager rookie Constable Stalker (Saoirse Ronan) take on the case, the two find themselves thrown into a puzzling whodunit within the glamorously sordid theater underground, investigating the mysterious homicide at their own peril.
Paper Towns
Synopsis: When the eccentric girl next door runs away just before graduation, her lovesick neighbor sets out to find her. Toward that end, he tries to learn as much about her as possible, but in reality he learns a great deal more about himself than the mercurial object of his unrequitted affection.
Knives Out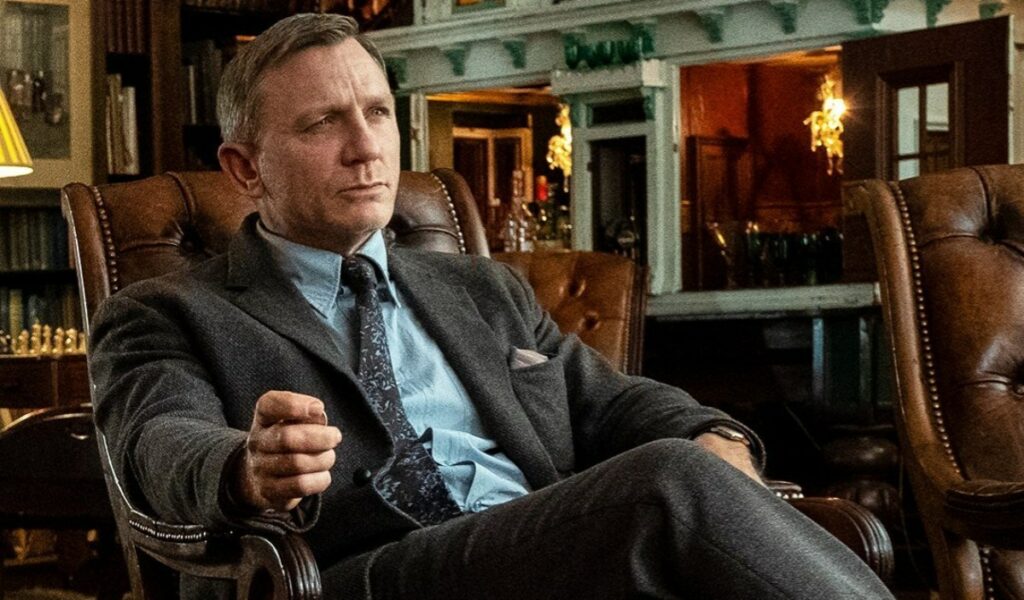 Synopsis: The circumstances surrounding the death of crime novelist Harlan Thrombey are mysterious, but there's one thing that renowned Detective Benoit Blanc knows for sure-everyone in the wildly dysfunctional Thrombey family is a suspect. Now, Blanc must sift through a web of lies and red herrings to uncover the truth. From acclaimed writer-director Rian Johnson comes this suspenseful, twist-filled whodunnit with an all-star ensemble cast including Daniel Craig, Chris Evans, Ana de Armas, Jamie Lee Curtis, Michael Shannon, Don Johnson, Toni Collette, La Keith Stanfield, Katherine Langford, Jaeden Martell, Christopher Plummer, and more.
Veronica Mars
Synopsis: Veronica Mars (Kristen Bell) has put Neptune and her amateur sleuthing days behind her on the eve of graduating law school. While interviewing at high-end law firms, Veronica gets a call from her ex-boyfriend Logan (Jason Dohring) who has been accused of murder. Veronica heads back to Neptune just to help Logan find an attorney, but when things don't seem right with how Logan's case is perceived and handled, Veronica finds herself being pulled back into a life she thought she had left behind. Based on the hit series produced by Joel Silver and creator Rob Thomas, Veronica Mars is back, along with over a dozen original cast members… due to popular demand.
Ferris Bueller's Day Off
Synopsis: One spring day, toward the end of his senior year, Ferris gives in to an overwhelming urge to cut school and head for downtown Chicago with his girl (Mia Sara) and his best friend (Alan Ruck), to see the sights, experience a day of freedom and show that with a little ingenuity, a bit of courage and a red Ferrari, life at 17 can be a joy!
Detective Byomkesh Bakshy!
Synopsis: Detective Byomkesh Bakshy – the film is set in the Second World War torn Calcutta during the 1940s and follows the first adventure of Byomkesh Bakshy (Sushant Singh Rajput), a recent college graduate, as he pits himself against an evil genius who is out to destroy the world. Watch the mystery unfold and 'Expect the Unexpected'.
The Kid Detective
Synopsis: A once-celebrated kid detective, now 31, continues to solve the same trivial mysteries between hangovers and bouts of self-pity. Until a naïve client brings him his first 'adult' case – to find out who brutally murdered her boyfriend.
Kiss Kiss Bang Bang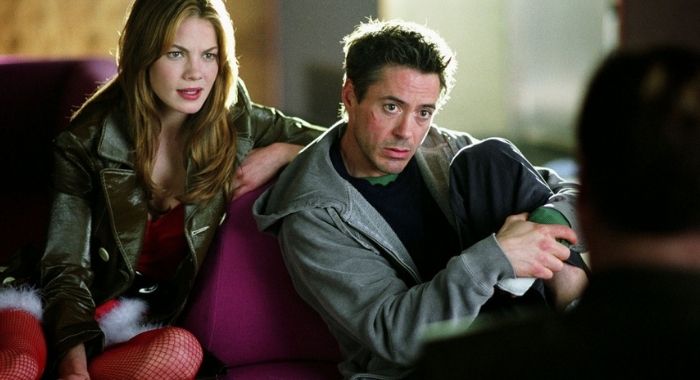 Synopsis: From producer Joel Silver and screenwriter Shane Black, both of Lethal Weapon fame comes an action-comedy spoof of rough-and-tumble buddy films–Kiss Kiss, Bang Bang. A private detective (Val Kilmer – Alexander), a thief posing as a struggling actor (Robert Downey Jr. – Gothika) and an actual struggling actress (Michelle Monaghan – The Bourne Supremacy) become entangled in a murder mystery filled with twists, turns, betrayal and, most importantly, romance.