Death on the Nile finally debuted in theaters in February 2022, after many delays the sequel gave the fans of the 2017 film Murder on the Orient Express a much-awaited experience. Writer-director duo Michael Green and Kenneth Branagh reunited once again for their second adaptation of Agatha Christie's world's best detective. Branagh returned with his glorious mustache to reprise the role of Poirot with an all-new cast of suspects and victims including Gal Gadot, Annette Bening, Emma Mackey, Dawn French, and Jennifer Saunders. So, if you like murder mysteries here are 10 more like Death on the Nile.
Knives Out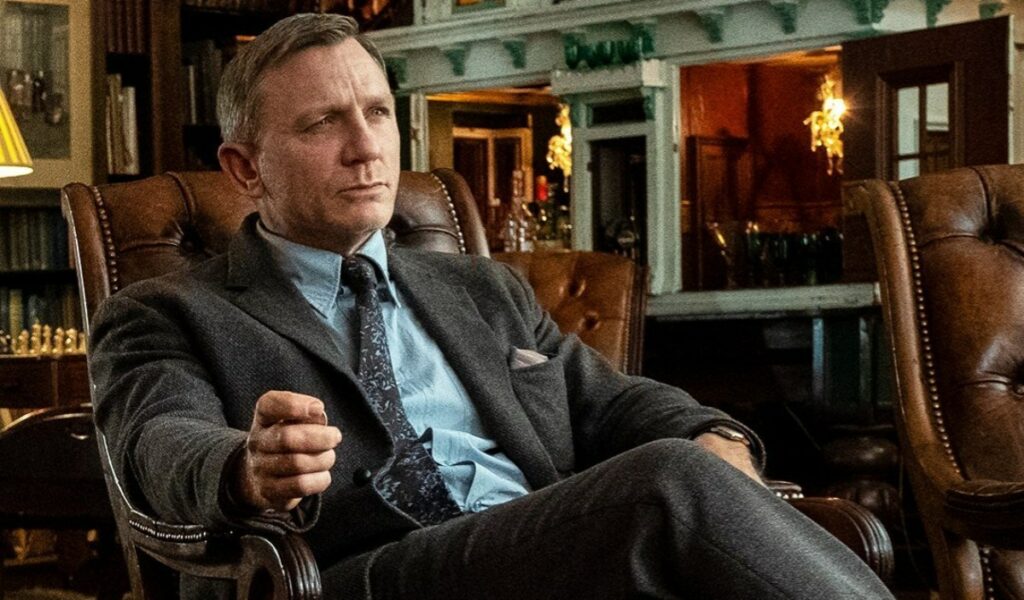 Synopsis: The circumstances surrounding the death of crime novelist Harlan Thrombey are mysterious, but there's one thing that renowned Detective Benoit Blanc knows for sure-everyone in the wildly dysfunctional Thrombey family is a suspect. Now, Blanc must sift through a web of lies and red herrings to uncover the truth. From acclaimed writer-director Rian Johnson comes this suspenseful, twist-filled whodunnit with an all-star ensemble cast including Daniel Craig, Chris Evans, Ana de Armas, Jamie Lee Curtis, Michael Shannon, Don Johnson, Toni Collette, La Keith Stanfield, Katherine Langford, Jaeden Martell, Christopher Plummer, and more.
Brick
Synopsis: Brick, while taking its cues and its verbal style from the novels of Dashiell Hammett, also honors the rich cinematic tradition of the hard-boiled noir mystery, here wittily and bracingly immersed in fresh territory – a modern-day Southern California neighborhood and high school. There, student Brendan Frye's (Joseph Gordon-Levitt) piercing intelligence spares no one. Brendan is not afraid to back up his words with actions, and knows all the angles; yet he prefers to stay an outsider, and does – until the day that his ex-girlfriend, Emily (Emilie de Ravin of Lost), reaches out to him unexpectedly and then vanishes. Brendan's feelings for her still run deep; so much so, that he becomes consumed with finding his troubled inamorata. To find her, Brendan enlists the aid of his only true peer, The Brain (Matt O'Leary), while keeping the assistant vice principal (Richard Roundtree) only occasionally informed of what quickly becomes a dangerous investigation. Brendan's single-minded unearthing of students' secrets thrusts him headlong into the colliding social orbits of rich-girl sophisticate Laura (Nora Zehetner), intimidating Tugger (Noah Fleiss), substance-abusing Dode (Noah Segan), seductive Kara (Meagan Good), jock Brad (Brian White), and – most ominously – non-student The Pin (Lukas Haas). It is only by gaining acceptance into The Pin's closely guarded inner circle of crime and punishment that Brendan will be able to uncover hard truths about himself, Emily, and the suspects that he is getting closer to.
Gone Girl
Synopsis: Gone Girl, directed by David Fincher and based upon the global bestseller by Gillian Flynn, unearths the secrets at the heart of a modern marriage. On the occasion of his fifth wedding anniversary, Nick Dunne (Ben Affleck) reports that his beautiful wife, Amy (Rosamund Pike), has gone missing. Under pressure from the police and a growing media frenzy, Nick's portrait of a blissful union begins to crumble. Soon his lies, deceits and strange behavior have everyone asking the same dark question: Did Nick Dunne kill his wife?
Memento
Synopsis: A man is determined to find justice after the loss of a loved one, even though he is incapable of fully remembering the crime, in this offbeat thriller. Leonard (Guy Pearce) is a man who is struggling to put his life back together after the brutal rape and murder of his wife. But Leonard's problems are different from those of most people in his situation; he was beaten severely by the same man who killed his wife. The most significant manifestation of Leonard's injuries is that his short-term memory has been destroyed; he is incapable of retaining any new information, and must resort to copious note-taking and Polaroid photographs in order to keep track of what happens to him over the course of a day (he's even tattooed himself with a few crucial bits of information he can't get along without). Leonard retains awareness that his wife was brutally murdered, however, and he's convinced that the culprit still walks the streets. Leonard is obsessed with the notion of taking revenge against the man who has ruined his life, and he sets out to find him, getting help from Natalie (Carrie-Anne Moss), who appears to be a sympathetic barmaid, and Teddy (Joe Pantoliano), who claims to be Leonard's friend, even though Leonard senses that he cannot be trusted.
Zodiac
Synopsis: Based on the true story of the notorious serial killer and the intense manhunt he inspired, Zodiac is a superbly crafted thriller form the director of Se7en and Panic Room. Featuring an outstanding ensemble cast led by Jake Gyllenhaal, Robert Downey Jr., Mark Ruffalo and Chloë Sevigny, Zodiac is a searing and singularly haunting examination of twin obsessions: one man's desire to kill and another's quest for the truth.
Murder on the Orient Express (2017)
Synopsis: Kenneth Branagh directs and leads an all-star cast, including Johnny Depp, Michelle Pfeiffer, Penélope Cruz, Judi Dench and Leslie Odom, Jr., in this stylish, suspenseful and thrilling mystery based on the best-selling novel by Agatha Christie. Everyone's a suspect when a murder is committed on a lavish train ride, and a brilliant detective must race against time to solve the puzzle before the killer strikes again.
Game Night
Synopsis: Jason Bateman and Rachel McAdams star as Max and Annie, whose weekly couples Game Night gets kicked up a notch when Max's charismatic brother, Brooks (Kyle Chandler), arranges a murder mystery party, complete with fake thugs and faux federal agents. So, when Brooks gets kidnapped, it's all part of the game…right? But as the six uber-competitive gamers set out to solve the case and win, they begin to discover that neither this "game"— nor Brooks—are what they seem to be. Over the course of one chaotic night, the friends find themselves increasingly in over their heads as each twist leads to another unexpected turn. With no rules, no points, and no idea who all the players are, this could turn out to be the most fun they've ever had…or game over.
Bad Time at the El Royale
Synopsis: Jeff Bridges, Cynthia Erivo, Dakota Johnson, and Chris Hemsworth lead an all-star cast in this powerful thriller filled with gripping suspense and startling revelations. Seven strangers, each with a secret to bury, meet at Lake Tahoe's El Royale, a rundown hotel with a dark past. Over the course of one fateful night, everyone will have a last shot at redemption… before everything goes to hell.
L.A. Confidential
Synopsis: Based on the seminal James Ellroy crime novel, L.A. Confidential is a hard-boiled tale of crime and corruption that takes place in 1953 when Los Angeles was being vigorously transformed into the metropolis of the future through the influences of population explosion, civic promotion and the pervasive reach of television. During this heady era, a cast of gritty, colorful characters on both sides of the law intersect in a web of corruption and deceit. Three cops, a call girl, a mysterious millionaire, a tabloid journalist fuel a labyrinthine plot rife with mystery, ambition, romance and humor. Directed by Curtis Hanson from his Oscar-winning script, L.A. Confidential features an all-star cast, including Kevin Spacey, Russell Crowe, Guy Pearce, James Cromwell, David Strathairn, and Kim Basinger (in her Oscar-winning role).
Se7en
Synopsis: Two cops (Brad Pitt and Morgan Freeman) track a brilliant and elusive killer who orchestrates a string of horrific murders, each kill targeting a practitioner of one of the Seven Deadly Sins. Gwyneth Paltrow also stars in this acclaimed thriller set in a dour, drizzly city sick with pain and blight. Director David Fincher guides the action — physical, mental and spiritual — with a sure understanding of what terrifies us, right up to a stunning denouement that will rip the scar tissue off the most hardened soul.