Dark Asset is an action spy-thriller film directed by Michael Winnick, he also co-wrote the script with Terri Farley-Teruel. The action film follows the story of a guy, who is being hunted by spies, because of a microchip that was implanted in him. Starring Bryon Mann, Robert Patrick, and Helena Mattsson. So, if you loved Dark Asset here are some similar movies you could watch next.
Synopsis: A disgraced U.S. operative who suffered memory loss at the hand of captors is dragged back into the deadly spy world when a colleague goes missing. He needs all of his skills to find her but to uncover the truth he must remember the past.
Synopsis: "A new action hero is Bourne!" (Access Hollywood) Get ready for the explosive, action-packed hit with incredible fight sequences starring Academy Award® winner Matt Damon (Ocean's Eleven). Pulled from the sea with two bullets in his back, Jason Bourne discovers he has the skills of a very dangerous man and no memory of his violent past. Racing to unlock the secret of his own identity, he discovers the deadly truth: he's an elite government agent. But to the government, Jason Bourne isn't just their property, he's a malfunctioning thirty million dollar weapon. Lethally trained, built to disappear, he's an agent on the run who has to be taken out.
Synopsis: Academy Award(R)-Winner Al Pacino and Colin Farrell take you deeper into the CIA than you've ever been before in this action-packed psychological thriller. James Clayton (Farrell), one of the smartest graduates in the country, is just the person Walter Burke (Pacino) wants in the Agency. James quickly rises through the ranks and falls for Layla (Bridget Moynahan), one of his fellow recruits. But just when James starts to question his role and his cat-and-mouse relationship with his mentor, Burke taps him to root out a mole. As the suspense builds in a maze of gripping twists and turns, there are only two things James can count on — he can't trust anyone and nothing is as it seems. It's the ultimate CIA thriller with so many surprise plot twists.
Synopsis: Executive Producer Steven Spielberg delivers the ultimate race-against-time thriller that will keep you on the edge of your seat! Shia LaBeouf (Transformers) and Michelle Monaghan (Mission: Impossible III) star as strangers ripped from their ordinary lives when they are "activated" as part or a high-tech assassination plot. Through blistering chases and shocking twists they try to escape – but where do you go when the enemy is everywhere?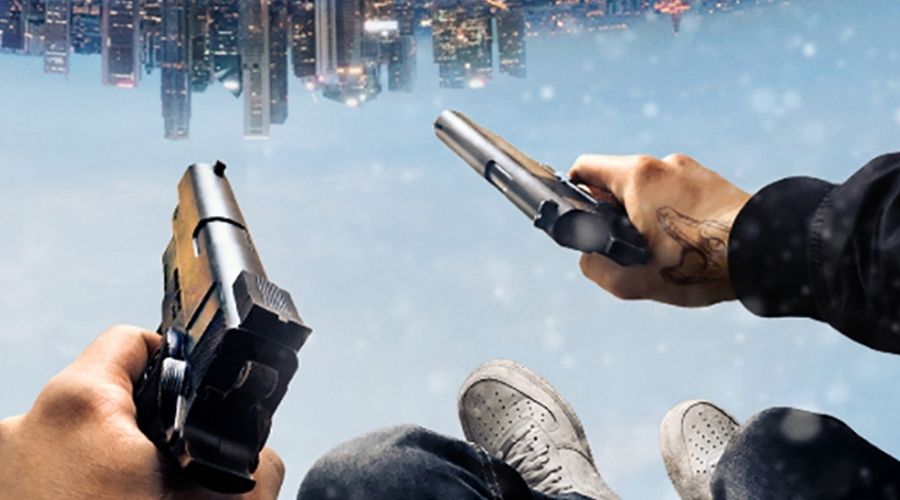 Synopsis: Strap in. HARDCORE HENRY is one of the most unflinchingly original wild-rides to hit the big screen in a long time: You remember nothing. Mainly because you've just been brought back from the dead by your wife (Haley Bennett). She tells you that your name is Henry. Five minutes later, you are being shot at, your wife has been kidnapped, and you should probably go get her back. Who's got her? His name's Akan (Danila Kozlovsky); he's a powerful warlord with an army of mercenaries, and a plan for world domination. You're also in an unfamiliar city of Moscow, and everyone wants you dead. Everyone except for a mysterious British fellow called Jimmy (Sharlto Copley). He may be on your side, but you aren't sure. If you can survive the insanity, and solve the mystery, you might just discover your purpose and the truth behind your identity. Good luck, Henry. You're likely going to need it…
Synopsis: Arjun Shergill turns into a supersoldier and puts his life on the line to serve the nation after he loses everything in a terrorist attack.
The Gray Man (Netflix)
Synopsis: The Gray Man is CIA operative Court Gentry (Ryan Gosling), aka, Sierra Six. Plucked from a federal penitentiary and recruited by his handler, Donald Fitzroy (Billy Bob Thornton), Gentry was once a highly-skilled, Agency-sanctioned merchant of death. But now the tables have turned and Six is the target, hunted across the globe by Lloyd Hansen (Chris Evans), a former cohort at the CIA, who will stop at nothing to take him out. Agent Dani Miranda (Ana de Armas) has his back. He'll need it.
The Villainess (Prime Video & Peacock)
Synopsis: Bloody revenge is at the heart of this stylish action-thriller that injects the classic femme fatale story with a shot of adrenaline as it follows a former assassin who will stop at nothing to cut ties to her past.
Synopsis: In a visceral modern thriller from the director of Lone Survivor, Mark Wahlberg stars as James Silva, an operative of the CIA's most highly-prized and least understood unit. Aided by a top-secret tactical command team, Silva must retrieve and transport an asset who holds life-threatening information to Mile 22 for extraction before the enemy closes in.
Synopsis: This is Mission: Impossible…like you've never seen it before! Tom Cruise stars as Ethan Hunt in this pulse-pounding thrill ride directed by J.J. Abrahms (Lost, Alias). Lured back into action by his agency superiors (Laurence Fishburne and Billy Crudup), Ethan faces his deadliest adversary yet – a sadistic weapons dealer named Owen Davian (Oscar® winner Phillip Seymour Hoffman). With the support of his IMF team (Ving Rhames, Jonathan Rhys Meyers and Maggie Q), Ethan leaps into spectacular adventure from Rome to Shanghai as he races to rescue a captured agent (Keri Russell) and stop Davian from eliminating his next target: Ethan's wife, Julia (Michelle Monaghan).