The Afterparty is a brilliantly written Apple TV+ murder mystery comedy series with a brilliant ensemble cast including Dave Franco, Sam Richardson, Ben Schwartz, Tiffany Haddish, Ilana Glazer, Zoë Chao, Ike Barinholtz, and more. The Afterparty follows a group of friends who are meeting after a long time because of a school reunion and that's when a friend of theirs mysteriously dies which is later concluded by police as murder. The series tells the same event from the perspective of different characters to piece together the whole scenario and find out who the murderer is. Apple TV+ has renewed The Afterparty for Season 2, so while you wait for Season 2 to come out here are some shows and movies you can watch while waiting.
---
Also Read: Dark Comedy Shows Like 'Search Party' To Watch If You Miss the Series
---
Search Party (Max)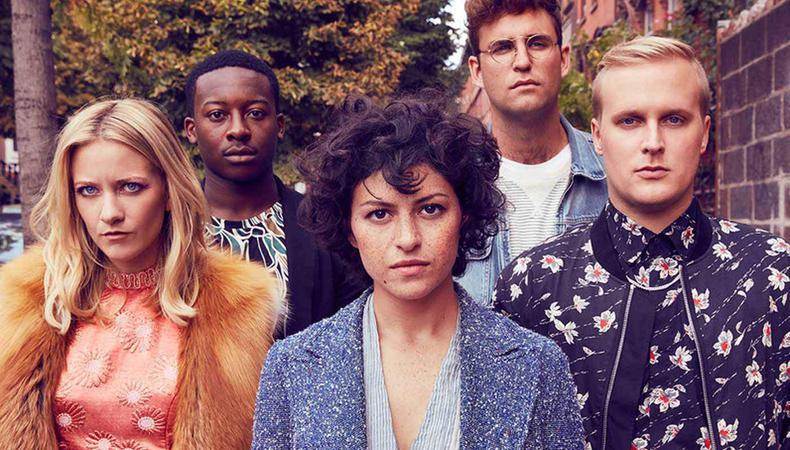 Synopsis: The disappearance of former college acquaintance Chantal leads several 20-somethings to get entangled in the mystery of how she went missing. Leading the search party is Dory, a lifelong doormat who works as a rich housewife's assistant. Dory makes it her personal mission to find Chantal — and she's bringing her friends into the investigation with her. Self-diagnosed narcissist Elliott, who puts his ego aside long enough to agree to help Dory, is particularly good at detective work. Bubbly actress Portia excels at chatting up suspects for information because of her desperate need to be in the spotlight. Sheltered-but-sweet doofus Drew has to grow a spine to help solve the mystery and save his deteriorating relationship with Dory. Dory's ex-boyfriend Julian seeks the truth, regardless of who it hurts, because of his background as a journalist.
---
Also Read: Shows Like 'Bored to Death' To Watch If You Miss the Series
---
Bored to Death (Max)
Synopsis: Meet Jonathan Ames: writer, romantic, unlicensed private eye. HBO presents this comedy series that tells the story of this noir-fiction-obsessed writer (playe by Jason Schwartzman) who impulsively lists his gumshoe services on Craigslist…and is surprisingly hired for a variety of amusing cases.
---
Also Read: Shows Like 'The Flight Attendant' To Watch If You Miss the Series
---
The Flight Attendant (Max)
Synopsis: The Flight Attendant is a story of how an entire life can change in one night. A flight attendant (Kaley Cuoco) wakes up in the wrong hotel, in the wrong bed, with a dead man – and no idea what happened. The dark comedic thriller is based on the novel of the same name by New York Times bestselling author Chris Bohjalian.
Synopsis: After a phone call from his ex-girlfriend, teenage loner Brendan Frye learns that her dead body was found. Vowing to solve her murder himself, he must infiltrate high-school cliques that he previously avoided. His search for the truth brings him before some of the school's roughest characters.
---
Also Read: Shows Like 'Only Murders in the Building' To Watch While Waiting For Season 3
---
Only Murders in the Building (Hulu)
Synopsis: From the minds of Steve Martin, Dan Fogelman & John Hoffman comes a comedic murder-mystery series for the ages. Only Murders in the Building follows three strangers (Steve Martin, Martin Short, and Selena Gomez) who share an obsession with true crime and suddenly find themselves wrapped up in one. When a grisly death occurs inside their exclusive Upper West Side apartment building, the trio suspects murder and employs their precise knowledge of true crime to investigate the truth. As they record a podcast of their own to document the case, the three unravel the complex secrets of the building which stretch back years. Perhaps even more explosive are the lies they tell one another. Soon, the endangered trio comes to realize a killer might be living amongst them as they race to decipher the mounting clues before it's too late.
---
Also Read: Mystery Movies Like 'Knives Out' To Watch If You Loved the Film
---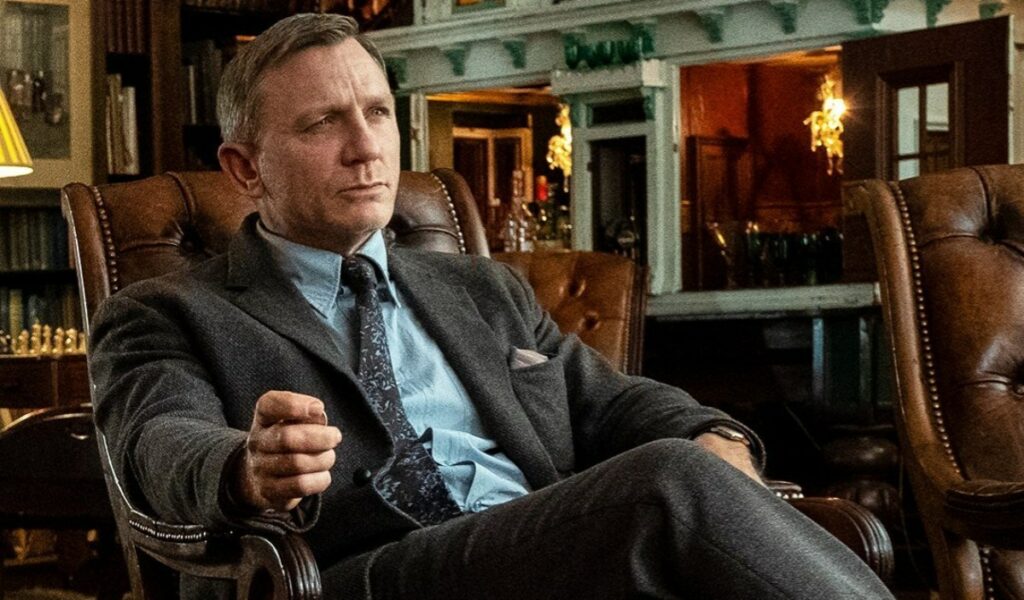 Synopsis: Acclaimed writer and director Rian Johnson (Brick, Looper, The Last Jedi) pays tribute to mystery mastermind Agatha Christie in KNIVES OUT, a fun, modern-day murder mystery where everyone is a suspect. When renowned crime novelist Harlan Thrombey (Christopher Plummer) is found dead at his estate just after his 85th birthday, the inquisitive and debonair Detective Benoit Blanc (Daniel Craig) is mysteriously enlisted to investigate. From Harlan's dysfunctional family to his devoted staff, Blanc sifts through a web of red herrings and self-serving lies to uncover the truth behind Harlan's untimely death. With an all-star ensemble cast including Chris Evans, Ana De Armas, Jamie Lee Curtis, Don Johnson, Michael Shannon, Toni Collette, LaKeith Stanfield, Katherine Langford and Jaeden Martell, Knives Out is a witty and stylish whodunit guaranteed to keep audiences guessing until the very end.
---
Also Read: Movies Like 'Glass Onion: A Knives Out Mystery' To Watch If You Liked the 'Knives Out' Sequel
---
Glass Onion: A Knives Out Story (Netflix)
Synopsis: Benoit Blanc returns to peel back the layers in a new Rian Johnson whodunit. This fresh adventure finds the intrepid detective at a lavish private estate on a Greek island, but how and why he comes to be there is only the first of many puzzles. Blanc soon meets a distinctly disparate group of friends gathering at the invitation of billionaire Miles Bron for their yearly reunion. Among those on the guest list are Miles' former business partner Andi Brand, current Connecticut governor Claire Debella, cutting-edge scientist Lionel Toussaint, fashion designer and former model Birdie Jay and her conscientious assistant Peg, and influencer Duke Cody and his sidekick girlfriend Whiskey. As in all the best murder mysteries, each character harbors their own secrets, lies and motivations. When someone turns up dead, everyone is a suspect. Returning to the franchise he began, Academy Award-nominated filmmaker Rian Johnson writes and directs Glass Onion: A Knives Out Mystery and assembles another all-star cast that includes a returning Daniel Craig alongside Edward Norton, Janelle Monáe, Kathryn Hahn, Leslie Odom Jr., Jessica Henwick, Madelyn Cline with Kate Hudson and Dave Bautista.
---
Also Read: Shows Like 'Community' To Watch While Waiting For The Movie (#AndAMovie)
---
Community (Netflix & Hulu)
Synopsis: From Dan Harmon (The Sarah Silverman Program) and Emmy Award-winning directors Joe and Anthony Russo (Arrested Development) comes Community, a smart comedy series about a band of misfits who attend Greendale Community College. At the center of the group is Jeff Winger (Joel McHale, The Soup), a fast-talkin' lawyer whose degree has been revoked. With some help from his fellow classmates.
Synopsis: Offensive and self-destructive Portland Police Bureau Detective Lieutenant Everett Backstrom and his team of eccentric criminologists investigate crimes including the death of a senator's son, serial arson, the murder of a youth pastor, the murder of a drag queen blogger and the kidnapping of a teen by an online predator. Recurring guest stars include Sarah Chalke as Amy Gazanian, chair of the Civilian Oversight Committee and Backstrom's ex-fiancée, and Robert Forster as Sheriff Blue Backstrom, his estranged father.
Murderville (Netflix)
Synopsis: Meet Senior Detective Terry Seattle (Will Arnett), Homicide Division. For Terry, every day means a new murder case and a new celebrity guest star as his partner. But here's the catch: each episode's guest star isn't being given the script. They have no idea what's about to happen to them. Together, the guest star and Terry Seattle will have to improvise their way through the case… but it will be up to each celebrity guest alone to name the killer. Join them as they punch a one-way ticket to Murderville.