6ixtynin9 is a Thai dark comedy series directed by Pen-Ek Ratanaruang. The Netflix series is based on a 1999 film of the same name and it follows the story of a young woman who recently lost her job and when she finds a box full of money in front of her apartment, she decides to take it. But after that, her life takes a turn for the worse as the criminals to whom the money belonged come to collect what's theirs. So, if you loved 6ixtynin9 here are some similar movies and TV shows you could watch next.
Synopsis: Tum is a secretary in a finance company. The ailing economy forces the company to layoff some of its staff, and Tum happens to be one of them. The morning after, Tum, still shocked and depressed, finds a box of instant noodles in front of her apartment. Out of curiosity, she takes the box inside and finds out it is full of banknotes. But before she can decide what to do with it, there is a knock on her door. Follow interlink stories all incredibly crazier than the others, where are mixed accidental murders, escape, love, revenge, other strange coincidences. Just like in a movie…
Synopsis: A con man (Giovanni Ribisi) on the run from a vicious gangster (Bryan Cranston) takes cover from his past by assuming the identity of his prison cellmate, Pete, "reuniting" with Pete's estranged family, a colorful, dysfunctional group that threatens to drag him into a world just as dangerous as the one he's trying to escape – and, just maybe, give him a taste of the loving family he's never had.
Lootcase (Hulu)
Lootcase is an Indian dark comedy film directed by Rajesh Krishnan. The film follows the story of a middle-class man who one day finds a red suitcase filled to the brim with money and decides to take it but soon after that the criminals to whom the bag belongs to come to collect it.
Synopsis: Letty Raines is a thief and con artist who is always one bad decision from implosion. Fresh out of prison, she's attempting to stay afloat. But when she overhears a hit man being hired to kill a man's wife, she sets out to derail the job, sending her on a wild collision course with the killer.
Choked (Netflix)
Synopsis: Cash-strapped, frustrated bank cashier Sarita Pillai finds a surprise stash of cash flowing out of her kitchen sink every midnight. Her stagnated life finds a new direction to flow into. Night after night, she reaps the rewards of the miracle, as her good-for-nothing husband becomes increasingly suspicious of her riches.
BEEF (Netflix)
Synopsis: BEEF follows the aftermath of a road rage incident between two strangers. Danny Cho (Steven Yeun), a failing contractor with a chip on his shoulder, goes head-to-head with Amy Lau (Ali Wong), a self-made entrepreneur with a picturesque life. The increasing stakes of their feud unravel their lives and relationships in this darkly comedic and deeply moving series.
Synopsis: But when Jimmy (Academy Award winner Heath Ledger, THE DARK KNIGHT) loses ten grand of dirty money, the underworld comes knocking. If there's no cash, there's no more Jimmy. Suddenly it comes down to one hour, one girl, one crazy idea and ten thousand reasons to risk it all.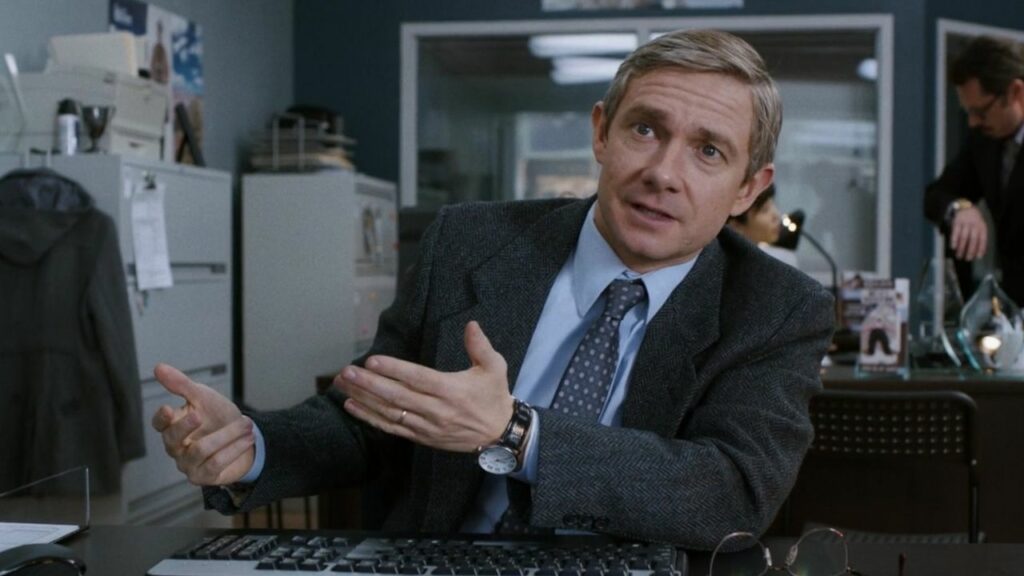 Synopsis: In 1950 Kansas City, two crime syndicates fighting for a piece of the American dream have struck an uneasy peace. Together, they control an alternate economy of exploitation, graft and drugs. To cement their truce, Loy Cannon, the head of the Black crime family, trades his youngest son to his enemy Donatello Fadda, the head of the Italian mafia. In return, Donatello surrenders his youngest son Zero to Loy. Intertwined with this tale of immigration, assimilation, and power, are the stories of Josto Fadda, the impulsive and self-indulgent heir apparent to the Fadda Crime Family; Donatello's adopted son Rabbi Milligan; Detective Odis Weff and Oraetta Mayflower; Ethelrida Pearl Smutny, the precocious 16-year-old daughter of Thurman and Dibrell Smutny; and U.S. Marshal Dick "Deafy" Wickware.
Synopsis: A social satire set at an exclusive tropical resort, this limited series follows the exploits of various guests and employees over the span of one highly transformative week. Checking into the luxurious White Lotus are a group of vacationers who run roughshod over the resort manager and head of spa services. As darker dynamics emerge with each passing day, this biting six-episode limited series gradually reveals the complex truths of the seemingly picture-perfect travelers, cheerful hotel employees, and idyllic locale itself.​ The stellar cast features Murray Bartlett, Connie Britton, Jennifer Coolidge, Alexandra Daddario, Fred Hechinger, Jake Lacy, Brittany O'Grady, Natasha Rothwell, Sydney Sweeney, and Steve Zahn. ​
Guns & Gulaabs (Netflix)
Synopsis: Immersed in the '90s, Guns & Gulaabs paints a wild, wild world in cinemascope where a high stakes deal unfolds. Against the backdrop of comedic power struggles and revenge plots, the Netflix series blends genres as it follows a lovestruck mechanic, a reluctant heir to a ruling gang and an honest officer-turned-agent-of-chaos. Adding to this, a trio of schoolmates experience the sweet innocence that comes with growing up in a small town, replete with heartbreaks, betrayal, and a world of firsts.