Steve Martin, Martin Short, and Selena Gomez star in Hulu's original crime comedy series Only Murders in the Building, and with that cast, it is almost impossible that you get a bad show, because Only Murders in the Building is one of the most well-received Hulu series of 2021. The series follows three eccentric strangers who team up to investigate a mysterious murder in their apartment building while discussing their findings over a true-crime podcast.
Only Murders in the Building is like one of those old comedy detective crime series that was televised for the masses, but with a new twist and even more twisted humor, So here are the best 10 best dark comedy movies and shows you could watch if you also loved Only Murders in the Building to watch while waiting for Season 3.
---
Also Read: Mystery Movies Like 'Knives Out' To Watch If You Loved the Movie
---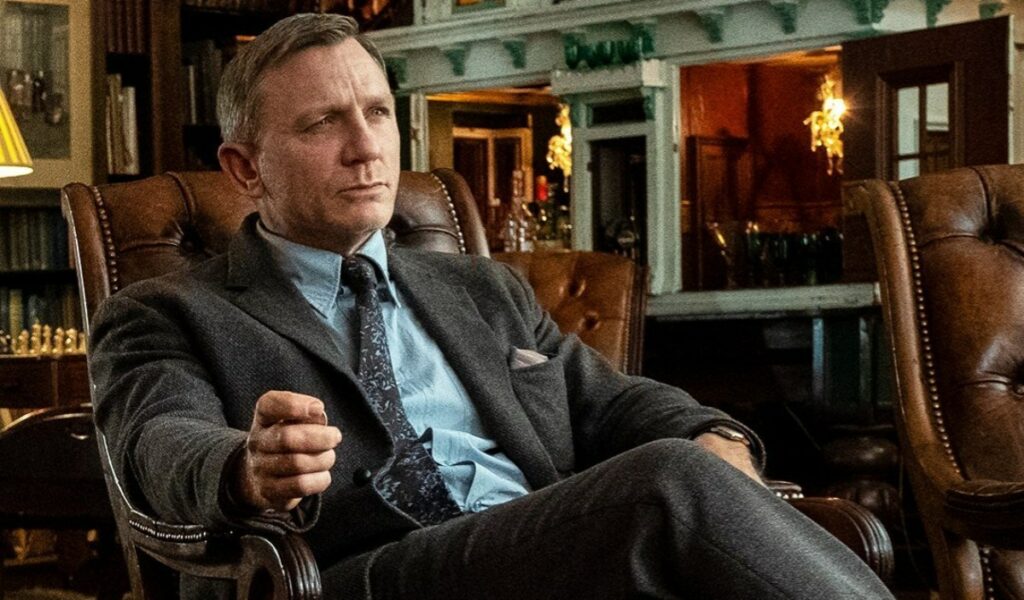 Synopsis: Acclaimed writer and director Rian Johnson (Brick, Looper, The Last Jedi) pays tribute to mystery mastermind Agatha Christie in KNIVES OUT, a fun, modern-day murder mystery where everyone is a suspect. When renowned crime novelist Harlan Thrombey (Christopher Plummer) is found dead at his estate just after his 85th birthday, the inquisitive and debonair Detective Benoit Blanc (Daniel Craig) is mysteriously enlisted to investigate. From Harlan's dysfunctional family to his devoted staff, Blanc sifts through a web of red herrings and self-serving lies to uncover the truth behind Harlan's untimely death. With an all-star ensemble cast including Chris Evans, Ana De Armas, Jamie Lee Curtis, Don Johnson, Michael Shannon, Toni Collette, LaKeith Stanfield, Katherine Langford and Jaeden Martell, Knives Out is a witty and stylish whodunit guaranteed to keep audiences guessing until the very end.
Santa Clarita Diet (Netflix)
Synopsis: Joel (Timothy Olyphant) and Sheila (Drew Barrymore) are husband and wife realtors leading vaguely discontented lives in the L.A. suburb of Santa Clarita with their teenaged daughter Abby, until Sheila goes through a dramatic change sending their lives down a road of death and destruction…but in a good way. Santa Clarita Diet stars Drew Barrymore as Sheila Hammond, Timothy Olyphant as Joel Hammond, Liv Hewson as Abby Hammond and Skyler Gisondo as Eric Bemis. Showrunner Victor Fresco, Drew Barrymore, Timothy Olyphant, Aaron Kaplan, Tracy Katsky, Chris Miller and Ember Truesdell are executive producers on the series. Nancy Juvonen is a producer.
Synopsis: After a phone call from his ex-girlfriend, teenage loner Brendan Frye learns that her dead body was found. Vowing to solve her murder himself, he must infiltrate high-school cliques that he previously avoided. His search for the truth brings him before some of the school's roughest characters.
---
Also Read: Dark Comedy Shows Like 'Search Party' To Watch If You Miss the Series
---
Search Party (Max)
Synopsis: The disappearance of former college acquaintance Chantal leads several 20-somethings to get entangled in the mystery of how she went missing. Leading the search party is Dory, a lifelong doormat who works as a rich housewife's assistant. Dory makes it her personal mission to find Chantal — and she's bringing her friends into the investigation with her. Self-diagnosed narcissist Elliott, who puts his ego aside long enough to agree to help Dory, is particularly good at detective work. Bubbly actress Portia excels at chatting up suspects for information because of her desperate need to be in the spotlight. Sheltered-but-sweet doofus Drew has to grow a spine to help solve the mystery and save his deteriorating relationship with Dory. Dory's ex-boyfriend Julian seeks the truth, regardless of who it hurts, because of his background as a journalist.
Game Night (Max)
Synopsis: Jason Bateman and Rachel McAdams star as Max and Annie, whose weekly couples Game Night gets kicked up a notch when Max's charismatic brother, Brooks (Kyle Chandler), arranges a murder mystery party, complete with fake thugs and faux federal agents. So, when Brooks gets kidnapped, it's all part of the game…right? But as the six uber-competitive gamers set out to solve the case and win, they begin to discover that neither this "game"— nor Brooks—are what they seem to be. Over the course of one chaotic night, the friends find themselves increasingly in over their heads as each twist leads to another unexpected turn. With no rules, no points, and no idea who all the players are, this could turn out to be the most fun they've ever had…or game over.
---
Also Read: Shows Like 'What We Do in the Shadows' You Could Watch
---
What We Do in the Shadows (Hulu)
Synopsis: A look into the daily lives of four vampires who've been together for hundreds of years; after a visit from their dark lord and leader, they're reminded of their purpose in coming to New York City over a century ago.
---
Also Read: Shows Like 'Bored to Death' To Watch If You Miss the Series
---
Bored to Death (Max)
Synopsis: Meet Jonathan Ames: writer, romantic, unlicensed private eye. HBO presents this comedy series that tells the story of this noir-fiction-obsessed writer (playe by Jason Schwartzman) who impulsively lists his gumshoe services on Craigslist…and is surprisingly hired for a variety of amusing cases.
---
Also Read: Shows Like 'Dead To Me' To Watch If You Miss the Series
---
Dead to Me (Netflix)
Synopsis: Jen (Christina Applegate) is a sardonic widow determined to solve her husband's recent hit-and-run murder. Judy (Linda Cardellini) is an optimistic free spirit who's recently suffered her own tragic loss. When the two women meet at a support group, they become unlikely friends despite their polar-opposite personalities. But as they bond over bottles of wine, Entenmann's cookies and a shared affinity for The Facts of Life, Judy desperately tries to shield Jen from a shocking secret that could destroy her life as she knows it. Dead to Me, created by Liz Feldman (2 Broke Girls, One Big Happy), is an addictive dark comedy that dives into the painfully unfiltered, weirdly funny waters of grief, loss and forgiveness. From creator and executive producer Liz Feldman, Dead to Me stars Christina Applegate (Jen), Linda Cardellini (Judy), James Marsden (Steve), Ed Asner (Abe) and Brandon Scott (Nick). Jessica Elbaum (Gloria Sanchez Prods.), Christie Smith and Christina Applegate also serve as executive producers, in addition to Adam McKay and Will Ferrell for Gloria Sanchez Productions.
---
Also Read: Shows Like 'Pushing Daisies' To Watch If You Miss the Series
---
Pushing Daisies (Max)
Synopsis: This forensic fairytale follows Ned, a young man with a very special gift. As a boy, Ned discovered that he could return the dead briefly back to life with just one touch. Now a pie maker, Ned puts his ability to good use, not only touching dead fruit and making it ripe with everlasting flavor, but working with a private investigator to crack murder cases by raising the dead and getting them to name their killers. But the tale gets complicated when Ned brings his childhood sweetheart, Chuck, back from the dead–and keeps her alive. Chuck becomes the third partner in Ned and Emerson's private-investigation enterprise, encouraging them to use Ned's skills for good, not just for profit. Life would be perfect for Ned and Chuck, except for one cruel twist: If he ever touches her again, she'll go back to being dead, this time for good.
---
Also Read: Movies & Shows Like 'The Afterparty' To Watch While Waiting For Season 2
---
The Afterparty (Apple TV+)
Synopsis: From Academy Award winners Chris Miller and Phil Lord ("Spider-Man: Into the Spider-Verse," "The Lego Movie," "21 Jump Street"), "The Afterparty" is a genre-defying series centered on a murder mystery at a high school reunion, with each episode exploring a different character's account of the fateful evening in question, all through the lens of popular film genres and unique visuals to match the storyteller's perspective.