Even though the original David Lynch's Twin Peaks series only ran for two seasons, it instantly became one of the most applauded series out there and the series is so brilliant that it is still talked about to this day despite it having been released in 1990 and then it was canceled in 1991, but Showtime brought the series back in 2017 for one more season which was loved worldwide. Twin Peaks is one of the first big murder mystery series that involved supernatural and occult elements in its story. So, if you miss the classic series here are 7 modern shows that you could watch if you like the series.
---
---
True Detective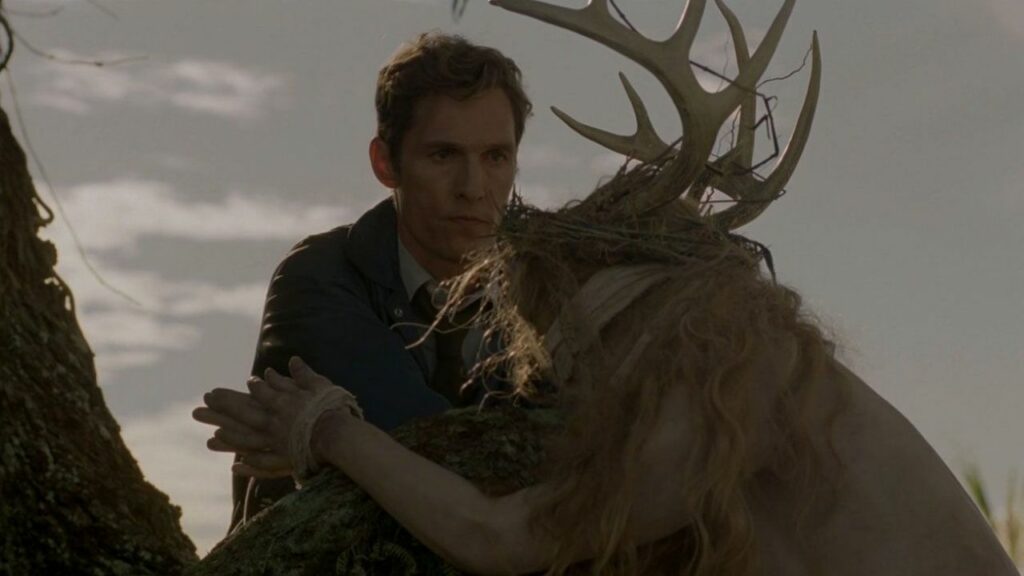 Synopsis: Touch darkness and darkness touches you. From creator/executive producer Nic Pizzolato comes this searing crime drama series that follows troubled cops and the intense investigations that drive them to the edge. Each season features a star-studded new cast involved in cases that will have you on the edge of your seat. In Season 1, it was Matthew McConaughey and Woody Harrelson as two polar opposite cops on the hunt for a serial killer in Louisiana. In Season 2, a bizarre murder case brings together three law-enforcement officers (Colin Farrell, Rachel McAdams, Taylor Kitsch) and a career criminal (Vince Vaughn). Season 3 of the hit series stars Mahershala Ali as a retired detective who has been tormented for 35 years by a case involving the disappearance of a 12-year-old boy and his 10-year-old sister.
Gravity Falls
Synopsis: Twin brother and sister Dipper and Mabel Pines are in for an unexpected adventure when they spend the summer with their great uncle in the mysterious town of Gravity Falls, Oregon. Upon their arrival, Dipper and Mabel's huckster great uncle, also known as Grunkle Stan, enlists the siblings' help in running The Mystery Shack, a fun tourist trap he owns that overcharges unsuspecting customers. Although Dipper and Mabel quickly discover The Mystery Shack itself is a hoax, they sense there is something strange about their new town and together they begin to unlock the secrets of Gravity Falls.
---
---
Russian Doll
Synopsis: Natasha Lyonne, Charlie Barnett, Greta Lee, Elizabeth Ashley. A young woman is at her 36th birthday party in New York City until she dies accidentally. Then instantly she's alive and back at the party-only to die again, helpless to stop the scenario from repeating over and over again and desperate to understand what's happening and why.
WandaVision
Synopsis: Starring Elizabeth Olsen and Paul Bettany, "WandaVision" marks the first series from Marvel Studios streaming exclusively on Disney+. The series is a blend of classic television and the Marvel Cinematic Universe in which Wanda Maximoff and Vision—two super-powered beings living idealized suburban lives—begin to suspect that everything is not as it seems.
---
---
Legion
Synopsis: Legion follows the story of "David Haller," a man who believed he was schizophrenic but discovered he might be the most powerful mutant in the world. With help from a team of specialists, David harnessed his unique abilities and learned he'd been haunted by a malicious parasite. Now, David is all that stands in the way of "Amahl Farouk" from attaining infinite and world-ending power.
Black Mirror
Synopsis: Black Mirror is an anthology series that taps into our collective unease with the modern world, with each stand-alone episode a sharp, suspenseful tale exploring themes of contemporary techno-paranoia. Without questioning it, technology has transformed all aspects of our lives; in every home; on every desk; in every palm – a plasma screen; a monitor; a Smartphone – a Black Mirror reflecting our 21st Century existence back at us. The series is created and written by Charlie Brooker, and executive produced by Brooker and Annabel Jones.
---
---
Search Party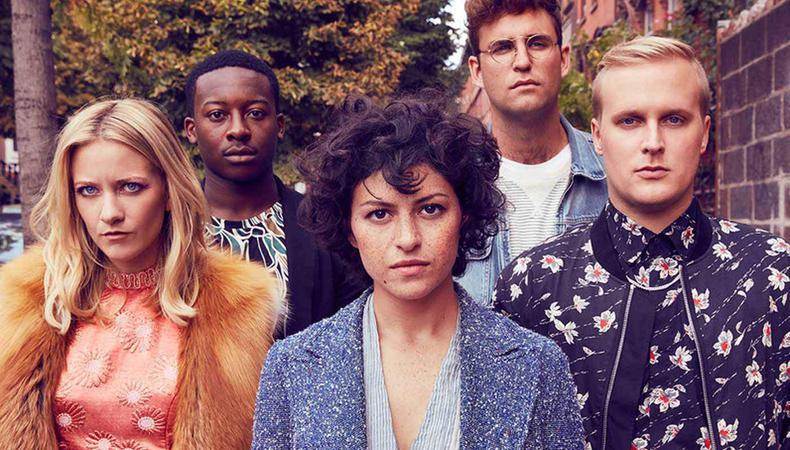 Synopsis: The disappearance of former college acquaintance Chantal leads several 20-somethings to get entangled in the mystery of how she went missing. Leading the search party is Dory, a lifelong doormat who works as a rich housewife's assistant. Dory makes it her personal mission to find Chantal — and she's bringing her friends into the investigation with her. Self-diagnosed narcissist Elliott, who puts his ego aside long enough to agree to help Dory, is particularly good at detective work. Bubbly actress Portia excels at chatting up suspects for information because of her desperate need to be in the spotlight. Sheltered-but-sweet doofus Drew has to grow a spine to help solve the mystery and save his deteriorating relationship with Dory. Dory's ex-boyfriend Julian seeks the truth, regardless of who it hurts, because of his background as a journalist.