Model and actress Megan Fox is one of the most known celebrities in the world. She has been working in the industry since an early age and her first big break came from a Disney movie Confessions of a Teenage Drama Queen in which she starred alongside Lindsay Lohan. After that, she worked on an ABC television series Hope & Faith. However, she became a household name after starring in Michael Bay's action-adventure movie Transformers in which she played the female lead. Recently, Fox starred in the long-running action film series Expendables. So, if you love Fox's performances here are the 12 best movies and TV shows starring Megan Fox that should be on your watchlist.
Synopsis: Big Gold Brick recounts the story of fledgling writer Samuel Liston and his experiences with Floyd Deveraux, the enigmatic middle-aged father of two who enlists Samuel to write his biography. But the circumstances that lead up to this arrangement in the first place are quite astonishing—and efforts to write the biography are quickly stymied by ensuing chaos in this darkly comedic, genre-bending film.
11. Confessions of a Teenage Drama Queen (Disney+ & Rent on Prime Video)
Synopsis: When the always dramatic Lola (Lohan) and her family move from the center of everything in New York City to the center of a cultural wasteland in suburban New Jersey, she feels her life is simply not worth living! But no matter who or what gets in the way, Lola won't give up on her life's ambition: to be a star!
10. Above the Shadows (Prime Video, Peacock, Pluto TV & Tubi)
Synopsis: A supernatural tale following a young woman (Olivia Thirlby) who has faded from the world to the point of becoming invisible. After more than a decade existing in the shadows, Holly meets the one man who can see her, Shayne Blackwell (Alan Ritchson), a disgraced MMA fighter. Holly discovers that it was one of her tabloid photographs that caused his downfall, and that she must restore him to his former glory if she wants to regain a foothold in the world around her. With Shayne, Holly awakens to love but also to the reality that she may become invisible forever. Also starring, Jim Gaffigan, Maria Dizzia, Tito Ortiz, David Johansen, and Megan Fox.
Synopsis: Jon Hamm (Mad Men), Kristen Wiig (Bridesmaids), Maya Rudolph (Bridesmaids), Chris O'Dowd (Bridesmaids), Megan Fox (Transformers), Adam Scott (Leap Year), Jennifer Westfeldt (Kissing Jessica Stein), and Edward Burns (Saving Private Ryan) star in FRIENDS WITH KIDS, a daring and poignant ensemble comedy about a close-knit circle of thirtysomething friends at that moment in life when children arrive and everything changes.
Synopsis: Josh Duhamel and Megan Fox star in this whimsical family comedy about a boy and his dog, and a science project that will change all of their lives forever. Think Like a Dog follows 12-year-old Oliver (Gabriel Bateman), a tech prodigy whose middle-school science fair experiment goes awry, creating a telepathic connection between him and his furry friend, Henry. The bond brings Oliver and Henry even closer as they join forces to comically overcome complications at school, and help Oliver's parents rekindle their marriage along the way.
7. Teenage Mutant Ninja Turtles (Prime Video, MGM+ & Paramount+)
Synopsis: The Teenage Mutant Ninja Turtles are bigger and better than ever in this blockbuster hit loaded with nonstop action and laughs! When New York City is in trouble, it's up to these four ninja-fighting, pizza-loving brothers to save it. Aided by determined reporter April O'Neil (Megan Fox) and their wise master Splinter, these unlikely heroes must face their ultimate nemesis – the evil Shredder.
6. Expend4bles (In Theaters)
Synopsis: A new generation of stars join the world's top action stars for an adrenaline-fueled adventure in Expend4bles. Reuniting as the team of elite mercenaries, Jason Statham, Dolph Lundgren, Randy Couture, and Sylvester Stallone are joined for the first time by Curtis "50 Cent" Jackson, Megan Fox, Tony Jaa, Iko Uwais, Jacob Scipio, Levy Tran, and Andy Garcia. Armed with every weapon they can get their hands on and the skills to use them, The Expendables are the world's last line of defense and the team that gets called when all other options are off the table. But new team members with new styles and tactics are going to give "new blood" a whole new meaning.
Synopsis: From director Michael Bay and executive producer Steven Spielberg comes a thrilling battle between the heroic Autobots® and the evil Decepticons®. When their epic struggle comes to Earth, all that stands between the Decepticons® and ultimate power is a clue held by young Sam Witwicky (Shia LaBeouf). Unaware that he is mankind's last chance for survival, Sam and Bumblebee, his robot disguised as a car, are in a heart-pounding race against an enemy unlike anything anyone has seen before. It's the incredible, breath-taking film spectacular that USA Today says "will appeal to the kid in all of us."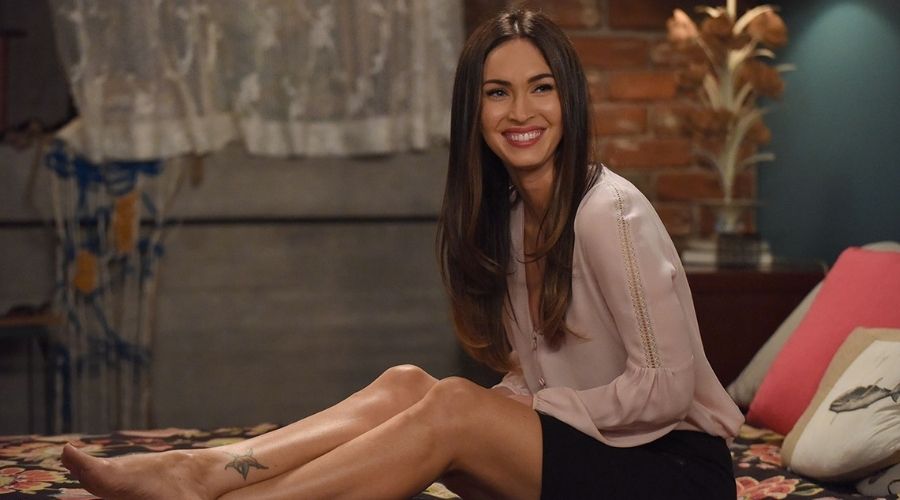 Synopsis: A comedy series from executive producer/writer Liz Meriwether ("No Strings Attached"), New Girl features a young ensemble cast that takes a fresh look at friendship.After a bad break-up, Jess Day (Zooey Deschanel) needs a new place to live. An online search leads her to a great loft…and three single guys she's never met before.Nick (Jake Johnson), law school dropout turned bartender is the most grounded…and the most jaded. Schmidt (Max Greenfield) is a hustling young professional who's pretty proud of his own abs. Winston (Lamorne Morris), is an intensely competitive former athlete who doesn't know what to do next. Jess also meets Coach (guest star Damon Wayans Jr.), a personal trainer with a bit of an anger problem. Rounding out the group is Jess' childhood best friend, Cece (Hannah Simone), a model with a killer deadpan. The fivesome realize they need each other more than they thought they would and end up forming a charmingly dysfunctional – or strangely functional – family.
Synopsis: Megan Fox (Transformers franchise) tackles a thrilling new role as a battle-hardened mercenary in this explosive action saga. As team leader O'Hara, she leads a lively squad of soldiers on a daring mission: rescue hostages from their captors in remote Africa. But as the mission goes awry and the team is stranded, O'Hara's squad must face a bloody, brutal encounter with a gang of rebels — and the horde of ravenous, enraged lions they encounter.
Synopsis: Sexy temptress Megan Fox is hotter than hell as Jennifer, a gorgeous, seductive cheerleader who takes evil to a whole new level after she's possessed by a sinister demon. Steamy action and gore galore ensue as the male student body succumbs to Jennifer's insatiable appetite for human flesh. Now it's up to her best friend (Amanda Seyfried) to stop Jennifer's reign of terror before it's too late!
Synopsis: After a romantic evening in their secluded lake house, Emma (Megan Fox) awakens handcuffed to her dead husband. Trapped and isolated in the dead of winter, she must fight off hired killers to escape her husband's twisted plan.