Medical Dramas are always entertaining in one way or another, whether you are seeing an extremely difficult operation happening right in front of you or watching a love story set in a medical environment. Medical dramas have been with us for many years and they have always been entertaining, but some are also downright garbage, so we are making a list of the best medical shows on Netflix right now.
New Amsterdam (2018-2023)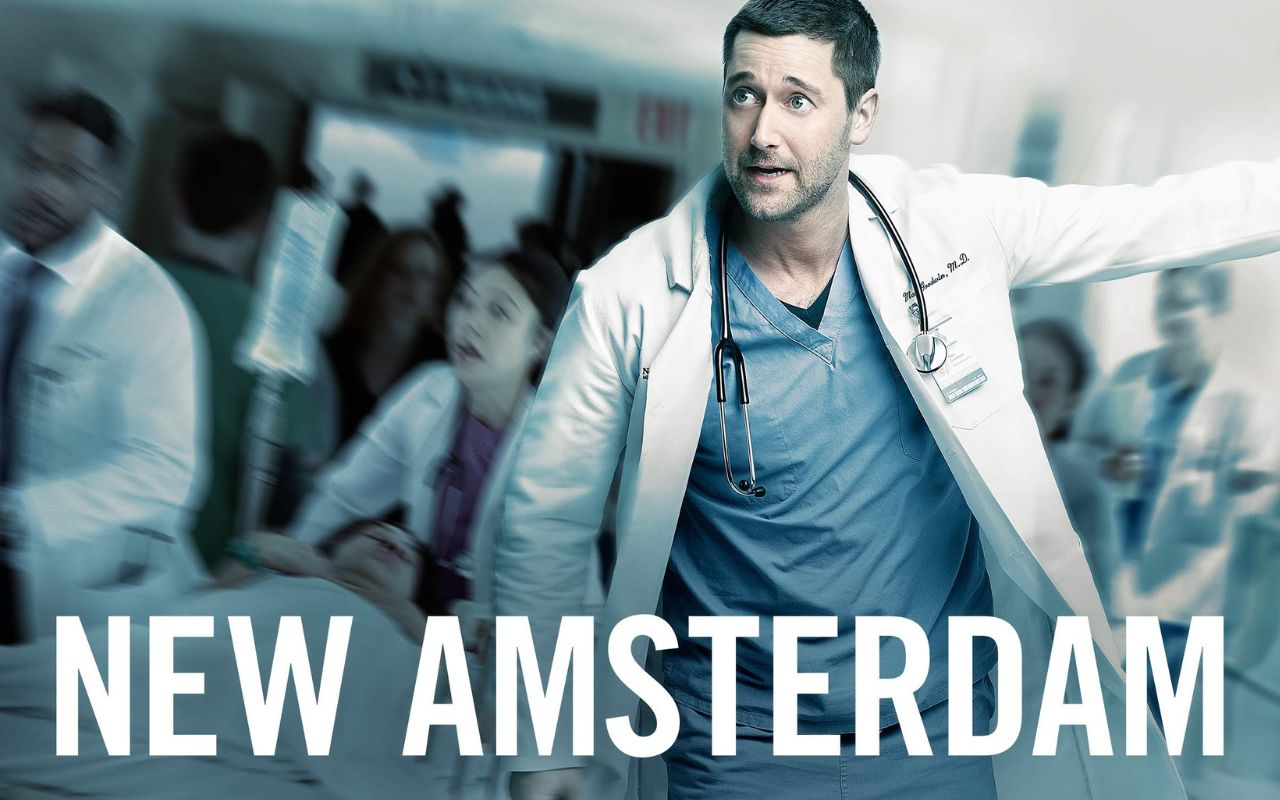 Synopsis: Inspired by the oldest public hospital in America, this unique medical drama follows the brilliant and charming Dr. Max Goodwin (Ryan Eggold, The Blacklist), the institution's newest medical director, who sets out to tear up the bureaucracy and provide exceptional care. How can he help? Well, the doctors and staff have heard this before. Not taking "no" for an answer, Dr. Goodwin must disrupt the status quo and prove he will stop at nothing to breathe new life into this understaffed, underfunded and underappreciated hospital – the only one in the world capable of treating Ebola patients, prisoners from Rikers and the president of the United States under one roof – and return it to the glory that put it on the map.
Call the Midwife (2012 – Present)
Synopsis: Call the Midwife, based on the best-selling memoirs of the late Jennifer Worth, tells colorful stories of midwifery and families in London's East End. Inspired by the memoirs of Jennifer Worth, Call the Midwife follows the nurses, midwives and nuns from Nonnatus House, who visit the expectant mothers of Poplar, providing the poorest women with the best possible care. Call the Midwife was created and written by Heidi Thomas.
Medical Police (2020)
Synopsis: From the creators of Childrens Hospital (starring Rob Huebel and Erinn Hayes) comes the totally-not-a-spinoff Medical Police (also starring Rob Huebel and Erinn Hayes.) When a mysterious illness threatens the fate of our planet and life as we know it, a cast of characters who have no business saving the world may be our only hope.
Grey's Anatomy (2005 – Present)
Grey Anatomy has been a long-time-running series and it has changed some or all of its cast at one time or another, but the series is set in a hospital named Seattle Grace Mercy West Hospital where young doctors join the hospital as interns. The series followed Meredith Grey who is the daughter of a famous surgeon. She struggles to maintain relations with her colleagues, mainly with the one-time Chief Richard Webber because of a pre-existing relationship with him and her mother. Grey's Anatomy follows the whole cast and their lives as they grow personally and professionally.
Charite At War (2019)
Set in Nazi Germany during World War II, Charite at War shows us the story of a hospital in Berlin and the people who work in it, We see the effects of cruel Nazi policies on Doctors, Nurses, and Medical Students, there is a constant nerve-racking distrust and sadness throughout the series. This six-part miniseries is the sequel to the German series Charite. The series shows us the deterioration of the hospital and the effects of World War II on people.
Ratched (2020-Present)
Ratched is set in a time when psychological problems were seen purely from a pathological point of view. Based on the 1962 novel 'One Flew Over the Cuckoo's Nest' by Ken Kesey. Ratched follows Nurse Mildred Ratched who is hired by Lucia State Hospital, a leading psychiatric hospital, on the cover Nurse Ratched is a picture of devotion to her patient's better care but deep down hiding a disturbed mind. Ratched manipulates her patients for her own agendas without caring about their mental state. If anyone likes psychological dramas Ratched should be on your list.
Hospital's Playlist (2020 – Present)
This Korean Drama follows a group of medical professionals who have been friends since medical school. The series mostly focuses on how our protagonists solve medical cases and don't delve deep into the interpersonal dynamics of the group. The series tells about the problems that all doctors face and how their empathy and devotion to their patients. Written by Lee Woo-Jung and Directed by Shin-Won Ho, the Hospital Playlist series become the ninth highest-rated cable TV series in the history of Korean cable television.
Life (2018)
This Korean Drama tells the story of greediness, and corruption in the medical profession and it takes place in a non-profit hospital that was bought out by a private corporation and they want to make a profit from it. In the end, many people give up their principles and cave in front of the corporation, but this series stands out because the doctors come together and stand against the powerful who want to privatize the hospital.
Live Up To Your Name (2017)
This is another great Korean drama that tells the story of a clash between modern medicine and traditional medicine through time travel. The series switches back and forth to present-day Seoul and 400 years ago in Joseon Dynasty. Live Up to Your Name follows Heo Im (Kim Nam-Gil) who is an acupuncturist in the Joseon Dynasty and Choi Yeon-Kyung (Kim Ah-Joong) a cardiothoracic surgeon in training present-day Seoul at Shinhae Hospital. Through time travel Heo Im travels to the present day Seoul and meets Choi Yeon-Kyung and they have different opinions on medicine Yeon-Kyung thinks modern medicine is the best and Heo Im prefers traditional medicine.
Virgin River (2019-Present)
This Netflix Original tells the story of Melinda Monroe (Alexandra Breckenridge) as she moves to a small and beautiful town Virgin River to make a fresh start and forget the painful past memories. She moves to Virgin River to become a nurse and a midwife to help the townspeople, she works with Dr. Mullins (Tim Matheson). This series is more romantic drama than a medical-based series but it does show the problems small-town people with fewer resources face in daily life.