Peaky Blinders encapsulated viewers since it premiered in 2013, with brilliant storylines and complex characters, but now the brilliant series has come to an end. If fans are looking for more shows like Peaky Blinders then this is the list for you because every show in this list is gritty with brilliant storylines and features complex characters that you can't help but love. So, these are the 10 best shows like Peaky Blinders you can watch while waiting for the Peaky Blinders Movie.
---
Also Read: Shows Like 'SAS: Rogue Heroes' To Watch While Waiting For Season 2
---
SAS: Rogue Heroes (The Roku Channel)
Synopsis: Cairo, 1941. David Stirling (Connor Swindells) – an eccentric young officer, hospitalised after a training exercise went wrong – is bored. Convinced that traditional commando units don't work, he creates a radical plan that flies in the face of all accepted rules of modern warfare. He fights for permission to recruit the toughest, boldest and brightest soldiers for a small undercover unit that will create mayhem behind enemy lines. More rebels than soldiers, Stirling's team are every bit as complicated, flawed and reckless as they are astonishingly brave and heroic.
---
Also Read: Shows Like 'Ozark' To Watch If You Already Miss the Series
---
Ozark (Netflix)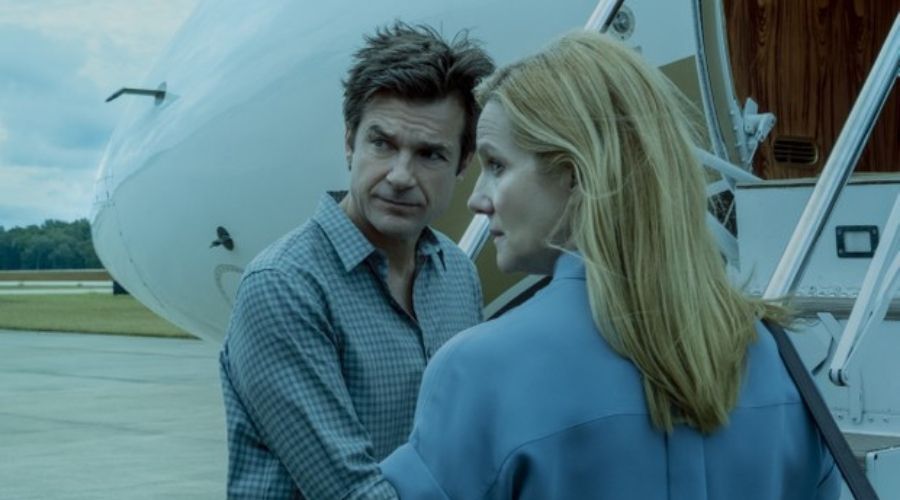 Synopsis: Ozark is a thrilling drama set in the present-day and follows the Byrde family's journey from their normal, suburban Chicago life to their dangerous criminal enterprise in the Ozarks, Missouri. The series explores capitalism, family dynamics, and survival through the eyes of (anything but) ordinary Americans.
---
Also Read: Shows Like 'Taboo' To Watch While Waiting For Season 2
---
Synopsis: Adventurer James Keziah Delaney, long believed to be dead, returns home to London from Africa in 1814 in order to inherit his late father's shipping empire. All is not what it seems, however, as Delaney encounters numerous enemies intent on making his life back in the United Kingdom very difficult. Focused on building a shipping empire to rival the imperious East India Company, Delaney's other wish to seek vengeance for his father's death means conspiracy, betrayal and bloodshed are also in the cards. As he works to accomplish that, Delaney must also navigate increasingly complex territories in order to avoid his own death sentence.
---
Also Read: Best Shows Like 'Breaking Bad' To Watch If You Miss the Series
---
Breaking Bad (Netflix)
Synopsis: Breaking Bad follows protagonist Walter White (Bryan Cranston), a chemistry teacher who lives in New Mexico with his wife (Anna Gunn) and teenage son (RJ Mitte) who has cerebral palsy. White is diagnosed with Stage III cancer and given a prognosis of two years left to live. With a new sense of fearlessness based on his medical prognosis, and a desire to secure his family's financial security, White chooses to enter a dangerous world of drugs and crime and ascends to power in the world. The series explores how a fatal diagnosis such as White's releases a typical man from the daily concerns and constraints of normal society and follows his transformation from mild family man to a kingpin of the drug trade.
---
Also Read: Shows Like 'Better Call Saul' To Watch If You Miss the Series
---
Better Call Saul (Netflix)
Synopsis: The series is set six years before Saul Goodman meets Walter White. When we meet him, the man who will become Saul Goodman is known as Jimmy McGill, a small-time lawyer searching for his destiny, and, more immediately, hustling to make ends meet. Working alongside, and, often, against Jimmy, is "fixer" Mike Ehrmantraut, a beloved character introduced in 'Breaking Bad.' The series will track Jimmy's transformation into Saul Goodman, the man who puts "criminal" in "Criminal lawyer." The series' tone is dramatic, wove with dark humor.
Frontier (Netflix)
Synopsis: The series is an action-packed adventure drama following the chaotic and violent struggle to control wealth and power in the North American fur trade in the late 18th century. Told from multiple perspectives, the series takes place in a world where business negotiations might be resolved with close-quarter hatchet fights, and where delicate relations between Native tribes and Europeans can spark bloody conflicts.
---
Also Read: Shows Like 'The Sopranos' To Watch If You Miss the Series
---
The Sopranos (HBO Max)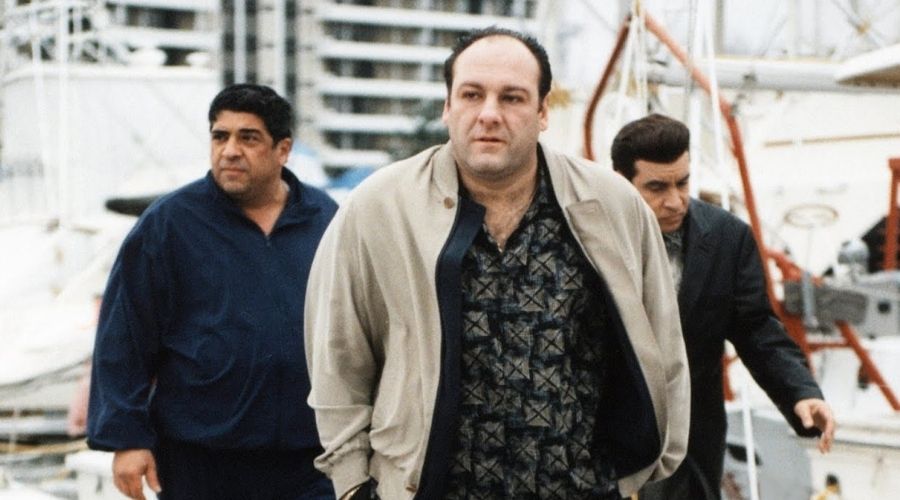 Synopsis: James Gandolfini stars in this acclaimed series as Tony Soprano, a husband and mob boss whose professional and private strains often land him in the office of his therapist. The ensemble cast includes Lorraine Bracco as his doctor, Edie Falco as his long-suffering wife, Michael Imperioli as his hot-headed nephew and Dominic Chianese as his uncle.
---
Also Read: Shows Like 'Boardwalk Empire' To Watch If You Miss the Series
---
Boardwalk Empire (HBO Max)
Synopsis: Atlantic City, 1920. When alcohol was outlawed, outlaws became kings. HBO presents this epic new drama series that follows the birth and rise of organized crime in 'the world's playground' at the dawn of Prohibition. Steve Buscemi heads up the cast as Enoch 'Nucky' Thompson, the city's undisputed czar who is equal parts politician and gangster.
---
Also Read: Shows Like 'Sons of Anarchy' To Watch If You Miss the Series
---
Sons of Anarchy (Hulu)
Synopsis: Sons of Anarchy is an adrenalized drama with darkly comedic undertones about a notorious outlaw motorcycle club intent on protecting their sheltered small town against encroaching drug dealers, corporate developers and overzealous law officers. The club is equally determined to protect their ruthless and illegally thriving arms business. Charlie Hunnam stars as Jackson 'Jax' Teller, a man whose love for the brotherhood is tested by his growing apprehension for its lawlessness. Katey Sagal stars as Gemma Teller Morrow, Jax's force-of-nature mother, who along with Ron Perlman as Clarance 'Clay' Morrow, Jax's stepfather and MC president, have their own darker vision for the club.
---
Also Read: Shows Like 'Penny Dreadful' To Watch If You Miss the Series
---
Penny Dreadful (Paramount+ & Showtime)
Synopsis: An erotically-charged, profoundly unsettling new saga, PENNY DREADFUL completely reinvents literature's most iconic and terrifying characters. Dorian Gray, Victor Frankenstein and timeless figures from Dracula join a core of original characters in a dark and brutal quest to save a soul — even as they grapple with their own monstrous temptations.
Godless (Netflix)
Synopsis: Notorious criminal Frank Griffin (Jeff Daniels) and his gang of outlaws are on a mission of revenge against Roy Goode (Jack O'Connell), a son-like protégé who betrayed the brotherhood. While on the run, Roy seeks refuge with hardened widower Alice Fletcher (Michelle Dockery), an outcast herself, in a worn-down, isolated mining town of La Belle, NM — governed mainly by women. When word reaches La Belle that Griffin is headed their way, the town bands together to defend against the murderous gang in a lawless western frontier.