We are living in the golden age of television with hundreds of brilliant shows running to keep us busy and out of this boring and miserable reality. While there are many shows that have captured our attention with their brilliant storytelling and intriguing characters throughout their run but have messed everything up with a terrible ending. So, today we are making a list of some great shows that were brilliant throughout their run but messed up hugely when it comes to their ending. To qualify for this list the series must have told its story in full so early cancellations will not count.
---
Also Read: Best Shows Like 'Killing Eve' To Watch If You Miss the Series
---
Killing Eve
Synopsis: Based on the novellas by Luke Jennings Killing Eve centers on two women; Eve is a bored, whip-smart, pay-grade MI5 security officer whose desk-bound job doesn't fulfil her fantasies of being a spy. Villanelle is a mercurial, talented killer who clings to the luxuries her violent job affords her. Killing Eve topples the typical spy-action thriller as these two fiercely intelligent women, equally obsessed with each other, go head to head in an epic game of cat and mouse.
---
Also Read: Best Shows Like 'Scrubs' To Watch If You Miss the Series
---
Scrubs (Stop Watching After Season 8)
Synopsis: ABC's Scrubs examines the lives of the staff at Sacred Heart. In this unpredictable hospital filled with over-the-top staffers and patients, doctors have learned to survive by relying on each other to face relationships, death, kids, interns, water balloons, and anything else life may throw at them. Around here, humor and tragedy collide as they continually learn that even when you figure out who you are, there's still more life to navigate and it helps to have good people in your corner…even if they are a bit scattered themselves.
---
Also Read: Best Shows Like 'Lost' To Watch If You Miss the Series
---
Lost
Synopsis: Lost explores the destiny of the passengers of Oceanic Flight 815 who crashed on an island. The survivors not only have to rely on each other, but also cope with the secrets the mysterious island holds. Some become friends, others enemies and some stories remain to be told. There's much more than meets the eye, as it becomes apparent that everyone is somehow connected and that everyone has a purpose.
Gossip Girl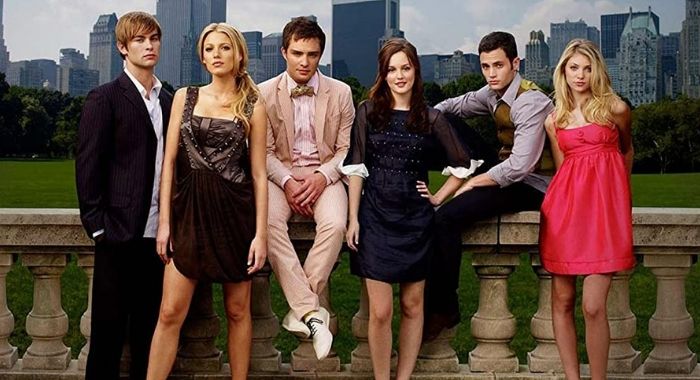 Synopsis: Based on the best-selling series of young-adult novels by Cecily von Ziegesar and executive produced by Josh Schwartz ("Chuck," "The O.C.") & Stephanie Savage ("The O.C."), "Gossip Girl" is a one-hour drama based on the lives of privileged Manhattan prep school teens. The students first learn that Serena van der Woodsen, once the Upper East Side's most notorious party girl, is back in town the way they learn all the important news in their lives: from the blog of the all-knowing albeit ultra-secretive Gossip Girl.
---
Also Read: Epic Shows Like 'Game of Thrones' To Watch If You Miss the Series
---
Game of Thrones
Synopsis: Trouble is brewing in the Seven Kingdoms of Westeros. For the driven inhabitants of this visionary world, control of Westeros' Iron Throne holds the lure of great power. But in a land where the seasons can last a lifetime, winter is coming…and beyond the Great Wall that protects them, an ancient evil has returned. Based on the bestselling book series 'A Song of Ice and Fire' by George R.R. Martin comes this epic HBO drama series set in a fantastic realm where noble families engage in a deadly fight for control.
---
Also Read: Best Shows To Watch If You Loved 'Dexter'
---
Dexter
Synopsis: He's smart, he's good looking, and he's got a great sense of humor. He's Dexter Morgan, everyone's favorite serial killer. As a Miami forensics expert, he spends his days solving crimes, and nights committing them. But Dexter lives by a strict code of honor that is both his saving grace and lifelong burden. Torn between his deadly compulsion and his desire for true happiness, Dexter is a man in profound conflict with the world and himself. Golden Globe winner Michael C. Hall stars in the hit SHOWTIME Original Series.
---
Also Read: Best Comedy Shows Like 'How I Met Your Mother' To Watch If You Miss the Series
---
How I Met Your Mother
Synopsis: A half-hour comedy series about Ted and how he fell in love. It all started when Ted's best friend, Marshall, drops the bombshell that he's going to propose to his long-time girlfriend, Lily, a kindergarten teacher. At that moment, Ted realizes that he had better get a move on if he hopes to find true love, too.
True Blood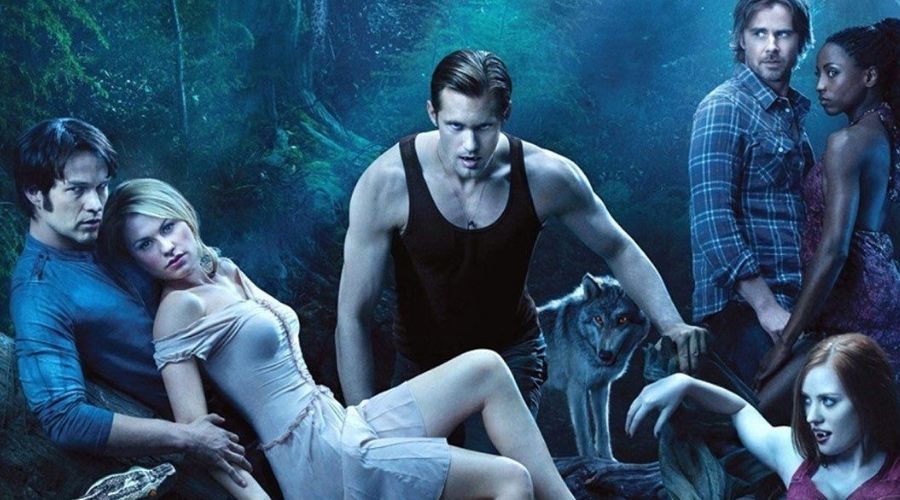 Synopsis: In the near-future, vampires have come out of the coffin…no longer in need of a human fix. But can a young Louisiana waitress (Anna Paquin) forge a love match with a bloodsucker? HBO presents this drama series created by Alan Ball ('Six Feet Under') and based on the best-selling Sookie Stackhouse novels by Charlaine Harris.
---
Also Read: Comedy Shows Like 'Chuck' To Watch If You Are Still Waiting For 'The Chuck Movie'
---
Chuck
Synopsis: When Chuck Bartowski opens an e-mail subliminally encoded with government secrets, he unwittingly downloads an entire server of sensitive data into his brain. Now, the fate of the world lies in the unlikely hands of a guy who works at a Buy More Electronics store. Instead of fighting computer viruses, he must now confront assassins and international terrorists. With the government's most precious secrets in Chuck's head, Major John Casey of the National Security Agency assumes the responsibility of protecting him. His partner is the CIA's top agent — and Chuck's first date in years — Sarah Walker. They'll try to keep him safe by trading in his pocket protector for a bulletproof vest. Also starring are Joshua Gomez as Morgan Grimes, Chuck's best buddy, and Sarah Lancaster as Chuck's ever-supportive sister, Ellie.
Pretty Little Liars
Synopsis: Rosewood is a perfect little town. So quiet and pristine, you'd never guess it holds so many secrets. Some of the ugliest ones belong to the prettiest girls in town: Aria, Spencer, Hanna and Emily, four friends whose darkest secrets have been unraveling since Alison, the Queen Bee of their group disappeared. As the mystery surrounding Ali's disappearance resurfaces, the girls begin getting messages from a mysterious "A," who they quickly realize is out to get them. Now, after years of tormenting and numerous shocking revelations, the Liars are united and ready to kick some "A" and uncover the truth! No longer just wanting to sit by and wait for "A's" latest cruel attack, Aria, Emily, Hanna and Spencer take matters into their own hands and try to finally put a stop to their tormentor. As relationships are put to the test, new and old secrets are revealed and the stakes are raised higher than ever before as the Liars come closer to the truth. Will all of their sacrifices be worth it in the end?