Netflix has got a lot of movies and shows in its library, but if you want to watch some erotic movies, you might have to look a bit deeper into the streamer. So, to make things easy for you we have created a list of the most erotic movies on Netflix you can watch right now.
No Limit
Synopsis: When Roxana (Camille Rowe) meets world champion freediver, Pascal Gauthier (Sofiane Zermani), she falls head over heels in love. She becomes both lover and student as Pascal initiates her into an extreme sport that's as enthralling as it is death defying. Moving from one competition to the next, in dive locations across the world, Roxana begins to push limit after limit, wholly consumed in the throws of this passionate affair… but where will it end? No Limit is inspired by a true story.
More the Merrier
Synopsis: Five interspersed stories provide a fun romp through a night of sex and possibilities in which nothing goes as planned but everyone gets what they need.
Newness
Synopsis: In contemporary L.A., two unacquainted millennials, spend their weekends "swiping" on the dating app WINX. The options are endless, but it's less about connection and more about hooking-up. But when Martin and Gabi meet, they find themselves talking into the early hours. Connecting. It's exciting. It's new. Exhilarated by each other, they rush into a relationship. They go out on dates. They move in together. They skip work to make love… But is this love?
365 Days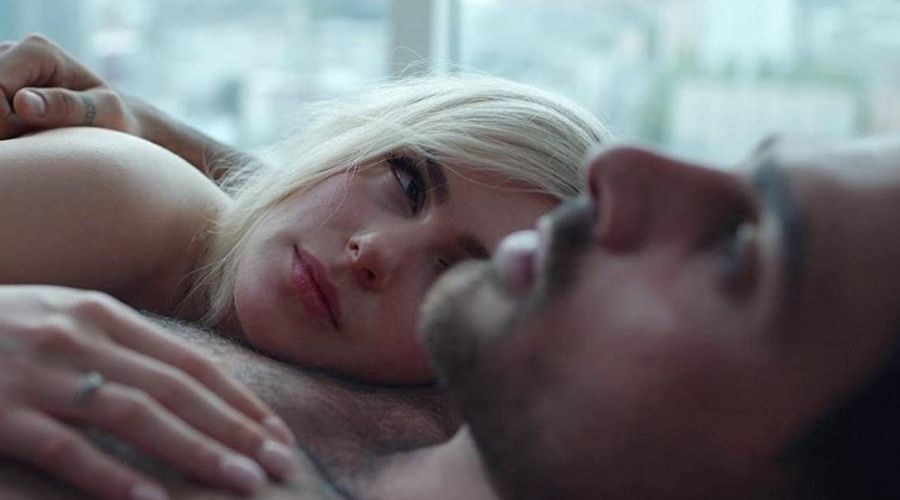 Synopsis: Laura, a sales director, goes on holiday to Sicily and finds herself kidnapped by a dominant mafia boss Massimo, who gives her 365 days to fall in love with him.
MILF
Synopsis: Three childhood friends, Elise, Sonia and Cecile, leave for a summer in the South of France to help clear Cecile's holiday house before it is put up for sale. There, they soon become the prime targets of three hot young men, for whom these single forty-year-old women are much more attractive than girls of their age. The three ladies let themselves get hooked in, pleased to find out they are MILFs and determined to live their summer to the fullest!
Lady Chatterley's Lover
Synopsis: Marrying Sir Clifford Chatterley, Connie's life of wealth and privilege seems set as she takes the title of Lady Chatterley. Yet this idealistic union gradually becomes an incarceration when Clifford returns from the First World War with injuries that have left him unable to walk. When she meets and falls for Oliver Mellors, the gamekeeper on the Chatterley family estate, their secret trysts lead her to a sensual, sexual awakening. But as their affair becomes the subject of local gossip, Connie faces a life-altering decision: follow her heart or return to her husband and endure what Edwardian society expects of her.
Disobedience
Synopsis: From Sebastián Lelio, the director of the Academy Award-winning A Fantastic Woman, Disobedience follows a woman as she returns to the community that shunned her decades earlier for an attraction to a childhood friend. Once back, their passions reignite as they explore the boundaries of faith and sexuality. Written by Lelio and Rebecca Lenkiewicz and based on Naomi Alderman's book, the film stars Rachel Weisz, Rachel McAdams and Alessandro Nivola.
Lust Stories
Synopsis: Lust Stories is an anthology that explores contemporary relationships through four intriguing stories. The anthology, directed by four powerhouse directors – Karan Johar, Anurag Kashyap, Zoya Akhtar and Dibakar Banerjee – portrays varied dimensions of love, lust, power, status and romance, from the eyes of the women in the stories, and what they want.
Elisa & Marcela
Synopsis: 1885. Elisa and Marcela meet at the school where they both work. What begins as a close friendship ends in a romantic relationship that they must keep secret. Marcela's parents are suspicious and send her abroad for a couple of years. When she returns, the reunion with Elisa is magical and they decide to share a life together. Now the focus of social pressure and gossip, they decide to map out a plan. Elisa will leave town for a time in order to come back disguised as Mario and be able to marry Marcela. But nothing will be that easy for this forbidden love.
Duck Butter
Synopsis: Dissatisfied with the dishonesty they see in dating, strangers Naima (Alia Shawkat) and Sergio (Laia Costa) make a pact to spend 24 straight hours together in an attempt to fast forward their relationship.