Game of Thrones came out on HBO over 11 years ago and it doesn't matter if you liked it or not, you just have to accept that the fantasy thriller series quickly became a worldwide phenomenon. The brilliant casting choices, the thrilling plotlines, and the genius visual storytelling of which came together and became one of the best show that the world has ever seen. The series concluded its run after its eighth and final season and now it has been almost three years since the end, but if you miss the series you could check out these other 11 epic shows.
---
Also Read: Epic Shows Like 'House of the Dragon' To Watch While Waiting For Season 2
---
House of the Dragon (HBO Max)
Synopsis: The reign of House Targaryen begins: House of the Dragon, the prequel to Game of Thrones, is here. Based on George R.R. Martin's "Fire & Blood," the series, which is set 200 years before the events of Game of Thrones, tells the story of House Targaryen.
---
Also Read: Shows Like 'Succession' to Watch While Waiting For Season 4
---
Succession (HBO Max)
Synopsis: Power, politics, money…it's all in the family in this provocative, bitingly funny drama series about a highly dysfunctional dynasty. When aging, uber-wealthy patriarch Logan Roy (Brian Cox), CEO of one of the world's largest media and entertainment conglomerates, decides to retire, each of his four grown children follows a personal agenda that doesn't always sync with those of their siblings–or of their father. After Logan changes his mind about stepping down, he endures the often-childish bickering of his heirs while others in their orbit position themselves for a post-Logan world that seems imminent, though not predestined. Jeremy Strong, Kieran Culkin, Sarah Snook and Alan Ruck co-star as Logan's children; also with Hiam Abbass, Nicholas Braun and Matthew Macfadyen.
---
Also Read: Fantasy Shows Like 'Shadow and Bone' To Watch While Waiting For Season 2
---
Shadow and Bone (Netflix)
Synopsis: Based on Leigh Bardugo's worldwide bestselling Grishaverse novels, Shadow and Bone finds us in a war-torn world where lowly soldier and orphan Alina Starkov has just unleashed an extraordinary power that could be the key to setting her country free. With the monstrous threat of the Shadow Fold looming, Alina is torn from everything she knows to train as part of an elite army of magical soldiers known as Grisha. But as she struggles to hone her power, she finds that allies and enemies can be one and the same and that nothing in this lavish world is what it seems. There are dangerous forces at play, including a crew of charismatic criminals, and it will take more than magic to survive. Shadow and Bone is a Netflix production from 21 Laps Entertainment, starring Jessie Mei Li (Alina Starkov), Archie Renaux (Malyen Oretsev), Freddy Carter (Kaz Brekker), Amita Suman (Inej), Kit Young (Jesper Fahey), and Ben Barnes (General Kirigan).
---
Also Read: Fantasy Shows Like 'The Witcher' You Can Watch While Waiting For Season 3
---
The Witcher (Netflix)
Synopsis: Netflix, "The Witcher" is an epic tale of fate and family. Geralt of Rivia, a solitary monster hunter, struggles to find his place in a world where people often prove more wicked than beasts. But when destiny hurtles him toward a powerful sorceress, and a young princess with a dangerous secret, the three must learn to navigate the increasingly volatile Continent together.
Frontier (Netflix)
Synopsis: The series is an action-packed adventure drama following the chaotic and violent struggle to control wealth and power in the North American fur trade in the late 18th century. Told from multiple perspectives, the series takes place in a world where business negotiations might be resolved with close-quarter hatchet fights, and where delicate relations between Native tribes and Europeans can spark bloody conflicts.
---
Also Read: Shows Like 'The Last Kingdom' To Watch If You Miss the Series
---
The Last Kingdom (Netflix)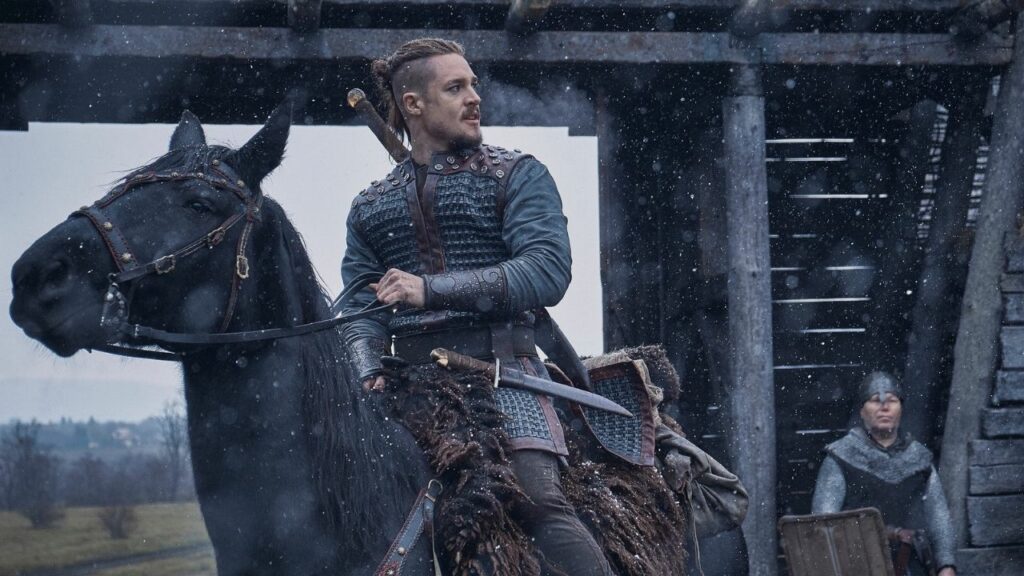 Synopsis: A story of redemption, vengeance, and self-discovery set against the birth of England, this drama series follows young warrior and outsider, Uhtred on a fierce mission to reclaim his birthright. The Last Kingdom combines real historical figures and events with fiction, re-telling the history of King Alfred the Great and his desire to unite the many separate kingdoms into what would become England.
---
Also Read: Shows Like 'His Dark Materials' To Watch While Waiting For Season 3
---
His Dark Materials (HBO Max)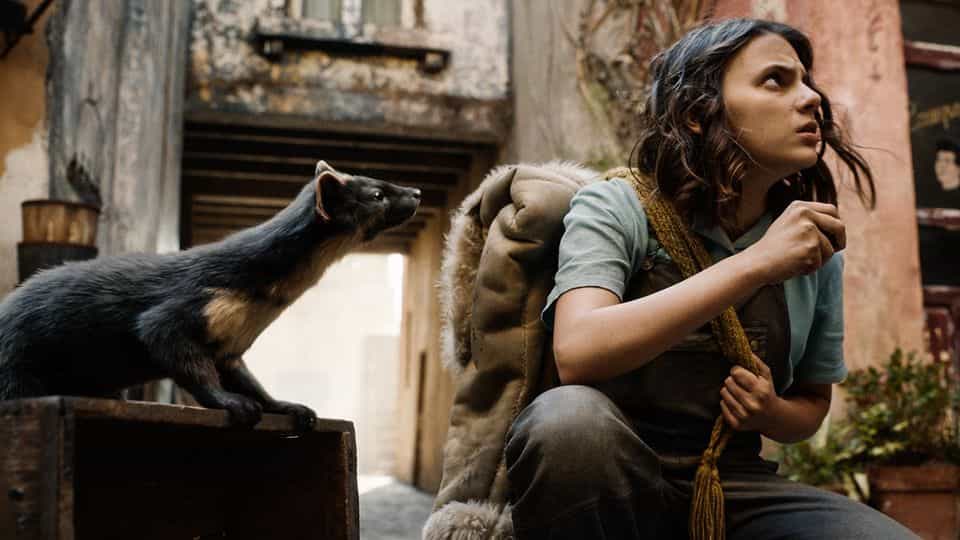 Synopsis: His Dark Materials stars Dafne Keen, James McAvoy, Ruth Wilson and Lin-Manuel Miranda. Adapting Philip Pullman's award-winning trilogy of the same name, which is considered a modern masterpiece of imaginative fiction, the first season follows Lyra, a seemingly ordinary but brave young woman from another world. Her search for a kidnapped friend uncovers a sinister plot involving stolen children, and becomes a quest to understand a mysterious phenomenon called Dust. As she journeys through the worlds, including our own, Lyra meets Will, a determined and courageous boy. Together, they encounter extraordinary beings and dangerous secrets, with the fate of both the living — and the dead — in their hands.
Spartacus (Starz)
Synopsis: A Thracian warrior forced into slavery, Spartacus became the gladiator known as the Bringer of Rain. After losing his wife Sura and thirsty for vengeance, he led the gladiators in an uprising to escape the ludus and would eventually defeat the legions of Gaius Claudius Glaber and slayed the Roman praetor. Now, Spartacus has amassed an army in the thousands. He knows he is not only responsible for the lives of every man, woman, and child in his rebellion but also for continuing to inspire them to fight for freedom from oppression and stand up against the mighty Roman Republic.
---
Also Read: Shows Like 'Vikings' To Watch If You Miss The Series
---
Synopsis: Bjorn Ironside has ambitions for the Kingdom of Kattegat, he dreams of peace and prosperity, but the fates have a different plan for the new King. A threat is looming, an enemy is resurgent–so much more ruthless than the rest. Lagertha too has dreams, to bury her sword and return to the simple life. But as enemy forces gather, Bjorn and Lagertha will rise to the challenge, because they are Viking heroes and can never surrender.
---
Also Read: Sci-Fi Shows Like 'Foundation' To Watch While Waiting For Season 2
---
Foundation (Apple TV+)
Synopsis: When revolutionary Dr. Hari Seldon predicts the impending fall of the Empire, he and a band of loyal followers venture to the far reaches of the galaxy to establish The Foundation in an attempt to rebuild and preserve the future of civilization. Enraged by Hari's claims, the ruling Cleons — a long line of emperor clones — fear their grasp on the galaxy may be weakening as they're forced to reckon with the potential reality of losing their legacy forever. The series marks the first-ever on screen adaptation of Isaac Asimov's iconic, award-winning novel series of the same name.
---
Also Read: Fantasy Shows Like 'The Wheel of Time' To Watch While Waiting For Season 2
---
Synopsis: The lives of five young villagers change forever when a strange and powerful woman arrives, claiming one of them is the child of an ancient prophecy with the power to tip the balance between Light and Dark forever. They must choose whether to trust this stranger – and each other – with the fate of the world before the Dark One breaks out of His prison, and the Last Battle begins.