Eiza González isn't exactly a household name yet, but the talented actress is on her way there. With her numerous roles in recent years, González has proved herself to be a capable performer. González's breakout role was as Santanico Pandemonium in Robert Rodriguez's From Dusk Till Dawn series which is based on a film of the same name. Since then she has worked in films like Godzilla vs. Kong and Alita: Battle Angel. So, if you are also a fan of González's work here are some of the best movies and TV shows she has starred in.
Synopsis: When her best friend goes missing at a rodeo, Heidi goes on a search across the desert, digging up secrets and encountering the violence of life on the road.
Synopsis: Based on the bestselling comic book, Vin Diesel stars as Ray Garrison, a soldier recently killed in action and brought back to life as the superhero Bloodshot by the RST corporation. With an army of nanotechnology in his veins, he's an unstoppable force –stronger than ever and able to heal instantly. But in controlling his body, the company has sway over his mind and memories, too. Now, Ray doesn't know what's real and what's not – but he's on a mission to find out.
Synopsis: Academy Award® winner Robert Zemeckis (Forrest Gump, Castaway) brings Welcome to Marwen, a bold, wondrous and timely film that is a miraculous true story of one broken man's fight as he discovers how artistic imagination can restore the human spirit. When a devastating attack leaves Mark Hogancamp (Steve Carell) shattered and without his memory, no one expected recovery. But by putting together pieces from his old and new life, Mark meticulously creates a wondrous fantasy world, where he draws strength to triumph in the real one. His astonishing art installation becomes a testament to the powerful women who support him on his journey.
Synopsis: In this action thriller directed by Michael Bay, veteran Will Sharp (Yahya Abdul – Mateen II, Candyman), desperate for money, turns to his adoptive brother Danny (Jake Gyllenhaal, End of Watch) for help. A career criminal, Danny instead offers him a huge score. But when their heist goes awry, the desperate brothers hijack an ambulance with a wounded cop and EMT (Eiza González, Baby Driver) onboard. Will and Danny must evade a city – wide law enforcement response, keep their hostages alive, and somehow try not to kill each other, all while executing the most insane escape LA has ever seen.
Synopsis: Dwayne Johnson and Jason Statham return to their unforgettable roles as Hobbs and Shaw in this action-packed feature from the blockbuster Fast & Furious franchise! For years, hulking lawman Luke Hobbs (Johnson) and lawless outcast Deckard Shaw (Statham) have traded smack talk and body blows. But when cyber-genetically enhanced anarchist Brixton (Idris Elba) gains control of an insidious bio-threat that could alter humanity forever, Hobbs and Shaw must partner up to bring down the only guy who might be badder than themselves!
I Care a Lot (Netflix)
Synopsis: Poised with sharklike self-assurance, Marla Grayson (Academy Award nominee Rosamund Pike) is a professional, court-appointed guardian for dozens of elderly wards whose assets she seizes and cunningly bilks through dubious but legal means. It's a well-oiled racket that Marla and her business-partner and lover Fran (Eiza González) use with brutal efficiency on their latest "cherry," Jennifer Peterson (two-time Academy Award winner Dianne Wiest) — a wealthy retiree with no living heirs or family. But when their mark turns out to have an equally shady secret of her own and connections to a volatile gangster (Golden Globe winner Peter Dinklage), Marla is forced to level up in a game only predators can play — one that's neither fair, nor square.
Synopsis: Legends collide in "Godzilla vs. Kong" as these mythic adversaries meet in a spectacular battle for the ages, with the fate of the world hanging in the balance. Kong and his protectors undertake a perilous journey to find his true home, and with them is Jia, a young orphaned girl with whom he has formed a unique and powerful bond. But they unexpectedly find themselves in the path of an enraged Godzilla, cutting a swath of destruction across the globe. The epic clash between the two titans—instigated by unseen forces—is only the beginning of the mystery that lies deep within the core of the Earth.
Alita: Battle Angel (Hulu)
Synopsis: From visionary filmmakers James Cameron ("Avatar") and Robert Rodriguez ("Sin City"), comes "Alita: Battle Angel," an epic adventure of hope and empowerment. When Alita (Rosa Salazar) awakens with no memory of who she is in a future world she does not recognize, she is taken in by Ido (Christoph Waltz), a compassionate doctor who realizes that somewhere in this abandoned cyborg shell is the heart and soul of a young woman with an extraordinary past. As Alita learns to navigate her new life and the treacherous streets of Iron City, Ido tries to shield her from her mysterious history while her street-smart new friend Hugo (Keean Johnson) offers instead to help trigger her memories. But it is only when the deadly and corrupt forces that run the city come after Alita that she discovers a clue to her past – she has unique fighting abilities that those in power will stop at nothing to control. If she can stay out of their grasp, she could be the key to saving her friends, her family and the world she's grown to love.
Synopsis: Based on the thrill-ride film, "From Dusk Till Dawn: The Series" is a supernatural crime saga centered around bank robber, Seth Gecko (Cotrona) and his violent, unpredictable brother, Richard "Richie" Gecko (Holtz), who are wanted by the FBI and Texas Rangers Earl McGraw (Johnson) and Freddie Gonzalez (Garcia) after a bank heist left several people dead. While on an escape route to Mexico, Seth and Richie encounter former minister Jacob Fuller and his family who they take hostage. Using the family RV to make a run for the Mexican border, chaos ensues when the group detours to a strip club that is unknowingly populated by vampires, and forces them to fight until dawn in order to get out alive. The series deepens the tone of the film, adds new characters and backstories and expands the Mesoamerican mythology behind the vampires.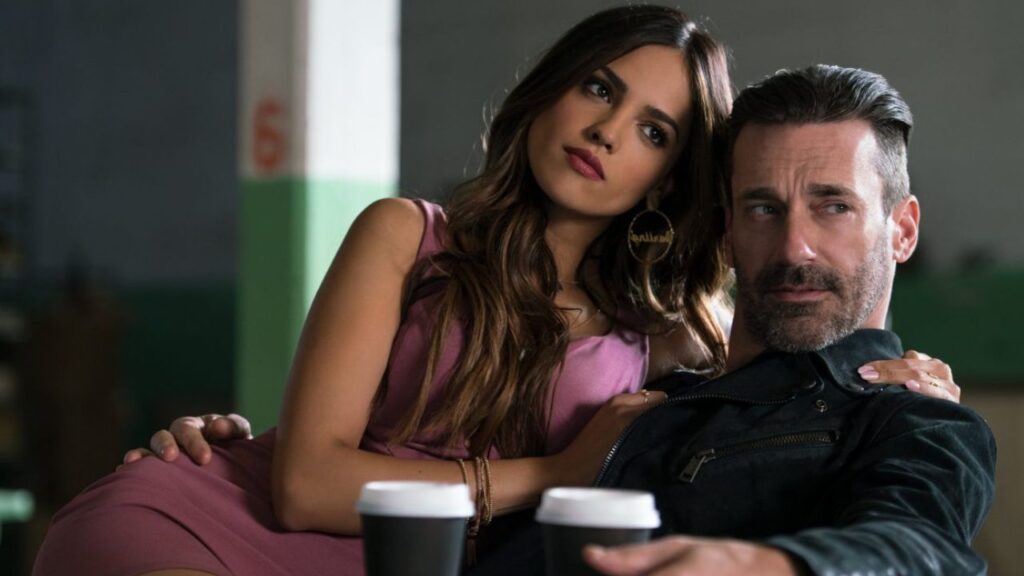 Synopsis: A talented, young getaway driver (Ansel Elgort) relies on the beat of his personal soundtrack to be the best in the game. When he meets the girl of his dreams (Lily James), Baby sees a chance to ditch his criminal life and make a clean getaway. But after being coerced into working for a crime boss (Kevin Spacey), he must face the music when a doomed heist threatens his life, love and freedom.