Rick and Morty is one of the best TV shows right now and that is because of its nihilistic humor that almost always fascinates the viewers. The series follows an alcoholic sociopath Rick, who is also a genius scientist. Rick lives with his daughter Beth and her family in their house, apart from building mind-bending gadgets and going on multiversal adventures, Rick also takes his dumb grandson with him on the adventures. The series has garnered a big following in the years since the release of its first season and it has recently confirmed the release date for its upcoming sixth season. While we wait for Season 7 to come out, we thought of making a list of shows that have a similar comedic style as Rick and Morty. So, here are the 9 best dark comedy shows like Rick and Morty you can watch while waiting for the much anticipated Season 7 to come out.
---
Also Read: Shows Like 'Inside Job' To Watch If You Miss the Series
---
Inside Job (Netflix)
Synopsis: Inside Job is an adult animated comedy about the shadow government– and the dysfunctional team whose daily grind is committing the world's conspiracies. From convoluted coverups to secret societies to masked orgy etiquette, navigating office culture at Cognito Inc. can be tricky, especially for anti-social tech genius Reagan Ridley. Even in a workplace filled with reptilian shapeshifters and psychic mushrooms, she's seen as the odd one out for believing the world could be a better place. Reagan thinks she can make a difference, if only she could manage her unhinged, manifesto-writing father, her irresponsible coworkers, and finally snag the promotion she's been dreaming about.
---
Also Read: Best Shows Like 'Solar Opposites' To Watch After Binging Season 3
---
Solar Opposites (Hulu)
Synopsis: A team of four aliens escape their exploding home world only to crash land into a move-in ready home in suburban America. They are evenly split on whether Earth is awful or awesome. Korvo (Justin Roiland) and Yumyulack (Sean Giambrone) only see the pollution, crass consumerism, and human frailty while Terry (Thomas Middleditch) and Jesse (Mary Mack) love humans and all their TV, junk food and fun stuff. Their mission: protect the Pupa, a living super computer that will one day evolve into its true form, consume them and terraform the Earth.
---
Also Read: Best Shows Like "BoJack Horseman' To Watch If You Miss the Series
---
Bojack Horseman (Netflix)
Synopsis: BoJack Horseman was created by Raphael Bob-Waksberg. The series is executive produced by Raphael Bob-Waksberg, Steven A. Cohen and Noel Bright. Will Arnett (Flaked, Arrested Development) and Aaron Paul (Breaking Bad) also serve as executive producers. BoJack was designed by graphic artist Lisa Hanawalt and animated by LA-based ShadowMachine. The show is a Tornante Production, brought to life by Michael Eisner's The Tornante Company.
---
Also Read: Shows Like 'Harley Quinn' To Watch While Waiting For Season 4
---
Harley Quinn (HBO Max)
Synopsis: Harley Quinn has finally broken things off once and for all with the Joker and attempts to make it on her own as the criminal Queenpin of Gotham City in this half-hour adult animated action-comedy series. The series features Harley Quinn, Poison Ivy and a whole cast of heroes and villains, old and new, from the DC Universe.
---
Also Read: Shows Like 'Archer' To Watch While Waiting For Season 14
---
Archer (Hulu)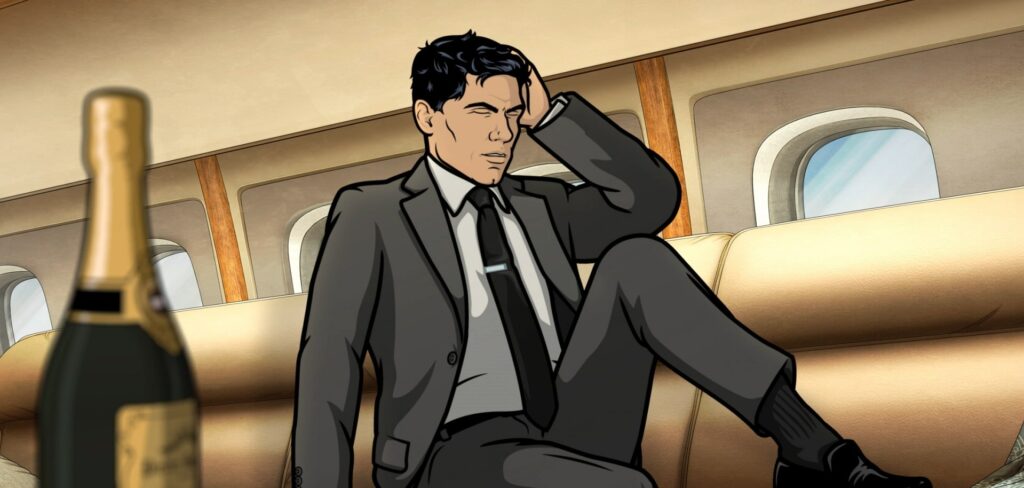 Synopsis: The suave, confident and devastatingly handsome Sterling Archer may be the world's greatest spy, but he still has issues with his friends and colleagues who live to undermine and betray one another. Whether set in 1940s Los Angeles, the jungles of South America or the dangerous islands of the South Pacific, "Archer," this animated comedy spans time and place to navigate Sterling, Lana, Malory, Cheryl/Carol/Charlotte, Cyril, Pam, Ray and Krieger's misguided misadventures that range from attempting to save the world from nuclear disaster to selling illegal narcotics to Colombian cartels.
---
Also Read: Best Shows Like 'F is for Family' To Watch If You Miss the Series
---
F is for Family (Netflix)
Synopsis: From comedian Bill Burr and EmmyⓇ award-winner Michael Price, F is for Family transports viewers back to the 1970s, a time when political correctness, helicopter parenting and indoor smoking bans weren't part of anyone's vocabulary, let alone the norm. Featuring the voices of Burr, Laura Dern, Justin Long, Sam Rockwell and more.
---
Also Read: Best Shows Like 'Futurama' To Watch If You Miss the Original Series
---
Futurama (Hulu)
Synopsis: While delivering pizza on New Year's Eve 1999, Philip J. Fry is accidentally cryonically frozen and thawed out one thousand years into the future. From the creator of "The Simpsons," "Futurama" is a sci-fi animated comedy.
---
Also Read: Best Shows Like 'Community' To Watch If You Miss the Series
---
Community (Netflix & Hulu)
Synopsis: From Dan Harmon (The Sarah Silverman Program) and Emmy Award-winning directors Joe and Anthony Russo (Arrested Development) comes Community, a smart comedy series about a band of misfits who attend Greendale Community College. At the center of the group is Jeff Winger (Joel McHale, The Soup), a fast-talkin' lawyer whose degree has been revoked. With some help from his fellow classmates, Winger forms a study group who eventually learn more about themselves than their course work.
Synopsis: Zim dreams of greatness. Unfortunately, though, he's hopelessly inept as a space invader. Desperate to be rid of the annoying Zim, his planet's leaders send him on a mission to infiltrate Earth, providing him with leftover, cobbled-together equipment. To their consternation, Zim succeeds in setting up a base on Earth and infiltrating human culture, posing as a human child as he plots the planet's downfall. Only Zim's archnemesis, Dib, recognizes that Zim is an alien, and of course, nobody believes Dib's claims.
Synopsis: Join JG Quintel, creator of the Emmy Award-winning "Regular Show" for a panel and table read for his new HBO Max series "Close Enough," a surreal animated comedy about a married couple, their five-year-old daughter, and their two divorced best friends/roommates all living together on the east-side of Los Angeles. Jason Mantzoukas (Alex), Gabrielle Walsh (Emily), Kimiko Glenn (Bridgette) and Jessica DiCicco (Candice) will join Quintel (Josh) and Calvin Wong (supervising producer) and moderator William Salyers ("Regular Show") to discuss the show's themes of navigating the transitional 30's, juggling work and kids, and pursuing your dreams, while avoiding time-traveling snails, stripper clowns and murderous mannequins.