Hulu has one of the greatest series libraries ever, it has something for everyone, from comedies to thrillers and from sci-fi to horror, so today we are going to list the 10 best crime dramas on Hulu you could watch right now. We have only included scripted shows on this list and that's why you won't see any docuseries in it, even though some of the documentaries are really brilliant.
So, here are the best 10 best crime dramas streaming on Hulu right now:
---
Also Read: Shows Like 'Under the Banner of Heaven' To Watch If You Loved the Series
---
Under the Banner of Heaven
Synopsis: FX's Under the Banner of Heaven, the original limited series inspired by the true crime bestseller by Jon Krakauer, follows the events that led to the 1984 murder of Brenda Wright Lafferty (Daisy Edgar-Jones) and her baby daughter in a suburb in the Salt Lake Valley, Utah. As Detective Jeb Pyre (Andrew Garfield) investigates events which transpired within the Lafferty family, he uncovers buried truths about the origins of the LDS religion and the violent consequences of unyielding faith. What Pyre, a devout Mormon, unearths leads him to question his own faith.
---
Also Read: Shows Like 'Welcome to Chippendales' To Watch If You Like the Series
---
Welcome to Chippendales
Synopsis: A sprawling true-crime saga, "Welcome to Chippendales" tells the outrageous story of Somen "Steve" Banerjee, an Indian immigrant who became the unlikely founder of the world's greatest male-stripping empire—and let nothing stand in his way in the process.
Big Sky
Synopsis: Storyteller David E. Kelley ("Big Little Lies") presents a series about private detectives Cassie Dewell and Cody Hoyt, who join forces with Cody's estranged wife and ex-cop, Jenny Hoyt, to search for two sisters who have been kidnapped by a truck driver on a remote highway in Montana. When they discover that these are not the only girls who have disappeared in the area, they must race against the clock to stop the killer before another woman is taken. Based on the series of books by C.J. Box, the series stars Katheryn Winnick, Kylie Bunbury and Ryan Phillippe.
The Girl From Plainville
Synopsis: The Girl From Plainville is inspired by the true story of Michelle Carter's unprecedented "texting-suicide" case. Based on the Esquire article of the same name by Jesse Barron, the limited series explores Carter's relationship with Conrad Roy III and the events that led to his death and, later, her conviction of involuntary manslaughter.
---
Also Read: Shows Like 'Sons of Anarchy' To Watch If You Miss the Series
---
Sons of Anarchy
Synopsis: Sons of Anarchy is an adrenalized drama with darkly comedic undertones about a notorious outlaw motorcycle club intent on protecting their sheltered small town against encroaching drug dealers, corporate developers and overzealous law officers. The club is equally determined to protect their ruthless and illegally thriving arms business. Charlie Hunnam stars as Jackson 'Jax' Teller, a man whose love for the brotherhood is tested by his growing apprehension for its lawlessness. Katey Sagal stars as Gemma Teller Morrow, Jax's force-of-nature mother, who along with Ron Perlman as Clarance 'Clay' Morrow, Jax's stepfather and MC president, have their own darker vision for the club.
---
Also Read: Shows Like 'Justified' To Watch While Waiting For the Sequel Series
---
Justified
Synopsis: Based on Elmore Leonard's novella "Fire in the Hole," Justified was developed by Graham Yost and stars Timothy Olyphant as Deputy US Marshal Raylan Givens, a lawman who finds himself drawn back to his home state of Kentucky.
Prison Break
Synopsis: Due to a political conspiracy, an innocent man is framed for the death of the vice president's brother. But his own brother will not let him be executed for a crime he didn't commit, and the two plan to escape before his sentence is carried out.
Dopesick
Synopsis: From Executive Producer Danny Strong and starring and executive produced by Michael Keaton, Dopesick examines how one company triggered the worst drug epidemic in American history. The series takes viewers to the epicenter of America's struggle with opioid addiction, from the boardrooms of Big Pharma, to a distressed Virginia mining community, to the hallways of the DEA. Defying all the odds, heroes will emerge in an intense and thrilling ride to take down the craven corporate forces behind this national crisis and their allies. The limited series is inspired by the New York Times bestselling book by Beth Macy.
---
Also Read: Shows Like 'Fargo' To Watch If You Loved the Series
---
Fargo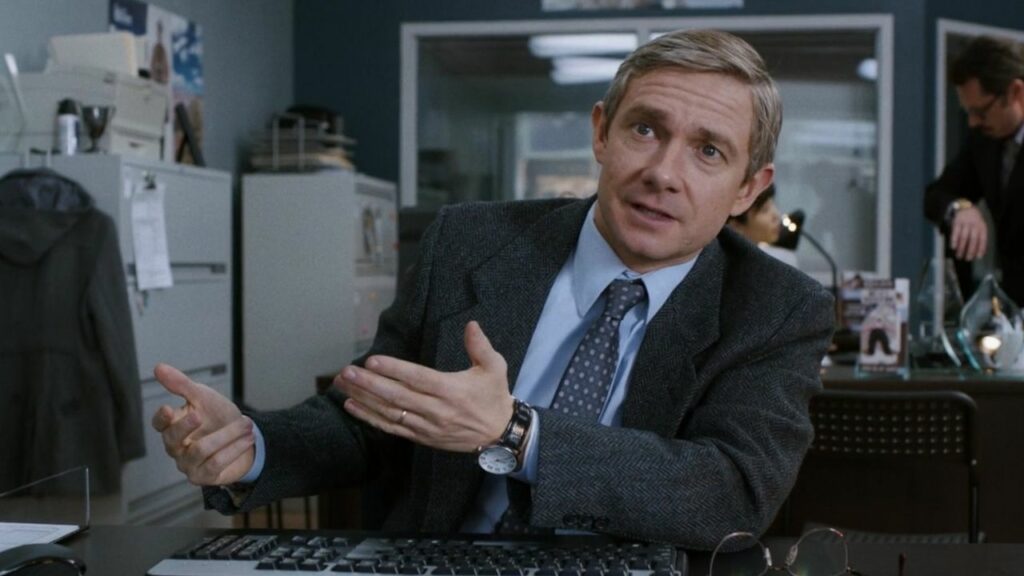 Synopsis: Fargo, adapted by novelist/writer Noah Hawley and inspired by the film of the same title follows all-new "true" crime case with new characters, all entrenched in the trademark humor, murder and "Minnesota nice" that has made the film an enduring classic.
---
Also Read: Shows Like 'Hannibal' To Watch If You Miss the Series
---
Hannibal
Synopsis: One of the most fascinating literary characters comes to life on television for the first time: psychiatrist-turned-serial-killer, Dr. Hannibal Lecter. In this drama from Bryan Fuller ("Pushing Daisies," "Heroes"), based on the characters from Thomas Harris' classic novels, we see where this incredible story began.