Prime Video is home to many comedy series' and most of them are really good but we have made a list of the 10 best comedy shows on Prime Video that you can watch right now with your family and have a laugh. The shows on this list are not ranked because we think all of the shows on this list are worth your time and you should give them a look.
The Marvelous Mrs. Maisel
Synopsis: The Marvelous Mrs. Maisel from renowned creator Amy Sherman-Palladino (Gilmore Girls) and Executive Producer Daniel Palladino (Family Guy), written and directed by Sherman-Palladino and Palladino, stars Golden Globe winner Rachel Brosnahan (House of Cards) as Miriam "Midge" Maisel, a 1958 New York City woman who has everything she's ever wanted—the perfect husband, two kids, and an elegant Upper West Side apartment perfect for hosting Yom Kippur dinner. But her perfect life suddenly takes an unexpected turn and Midge discovers a previously unknown talent—one that changes her life forever.
---
Also Read: Best Shows Like 'Community' To Watch If You Miss the Series
---
Community
Synopsis: From Dan Harmon (The Sarah Silverman Program) and Emmy Award-winning directors Joe and Anthony Russo (Arrested Development) comes Community, a smart comedy series about a band of misfits who attend Greendale Community College. At the center of the group is Jeff Winger (Joel McHale, The Soup), a fast-talkin' lawyer whose degree has been revoked. With some help from his fellow classmates, Winger forms a study group who eventually learn more about themselves than their course work.
---
Also Read: Best Comedy Shows Like 'How I Met Your Mother' To Watch If You Miss the Series
---
How I Met Your Mother
Synopsis: A half-hour comedy series about Ted and how he fell in love. It all started when Ted's best friend, Marshall, drops the bombshell that he's going to propose to his long-time girlfriend, Lily, a kindergarten teacher. At that moment, Ted realizes that he had better get a move on if he hopes to find true love, too.
Mr. Bean
Synopsis: Life is a difficult challenge for Mr Bean, who despite being a grown adult, has trouble completing even the simplest of tasks. Thankfully, his perseverance is usually rewarded, and he finds an ingenious way around the problem. British sitcom created by Rowan Atkinson and Richard Curtis, and starring Atkinson as the title character.
---
Also Read: Best Shows Like 'The Office' If You Miss the Series
---
The Office (UK)
Synopsis: The Office is a scathing satire of corporate life – full of backfiring practical jokes, failed flirting and all around bad behavior. Starring Ricky Gervais and Martin Freeman, this mockumentary series is one of the most renowned comedies of all time.
---
Also Read: Best Shows Like '30 Rock' To Watch If You Miss the Series
---
30 Rock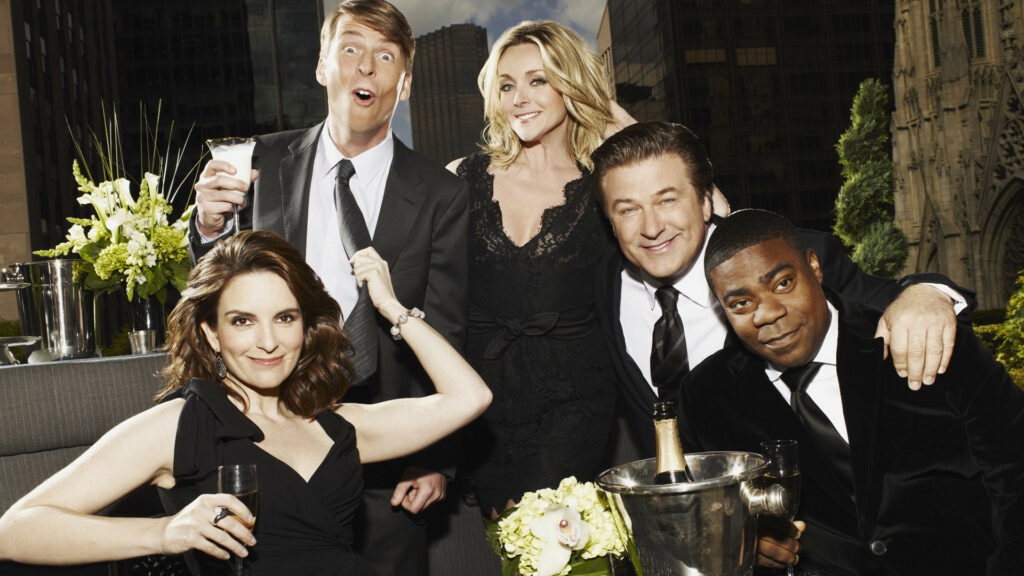 Synopsis: Multiple award-winning comedy "30 Rock" is told through the comedic voice of Emmy and two-time Golden Globe winner Tina Fey as variety show producer Liz Lemon. The series also features two-time Emmy and three-time Golden Globe winner Alec Baldwin as top network executive Jack Donaghy and Emmy nominee Tracy Morgan as Tracy Jordan, the unpredictable star of Lemon's hit variety show, "TGS with Tracy Jordan." Lemon constantly has her hands full, juggling corporate interference from Donaghy and off-the-handle star antics from Jordan, all while attempting to salvage her own personal life. Also rounding out the cast are three-time Emmy nominee Jane Krakowski as Jenna Maroney, the co-star of "TGS," Scott Adsit as the variety show's producer Pete Hornberger, Emmy nominee Jack McBrayer as Kenneth, the over-eager and effortlessly endearing NBC page, Judah Friedlander as Frank, the sardonic slacker on the writing staff, and Keith Powell as Toofer, the sophisticated yet sarcastic, Harvard-alum writer. "30 Rock" has welcomed an impressive array of guest stars, including Elaine Stritch, who garnered a 2007 Emmy Award for her performance as Jack Donaghy's mother and Tim Conway, who won in 2008. Other Emmy-nominated guest stars include Alan Alda, Jennifer Aniston, Will Arnett, Elizabeth Banks, Steve Buscemi, Matt Damon, Edie Falco, Carrie Fisher, John Hamm, Steve Martin and Rip Torn.
---
Also Read: Best Comedy Shows Like 'Chuck' To Watch If You Are Still Waiting For 'The Chuck Movie'
---
Chuck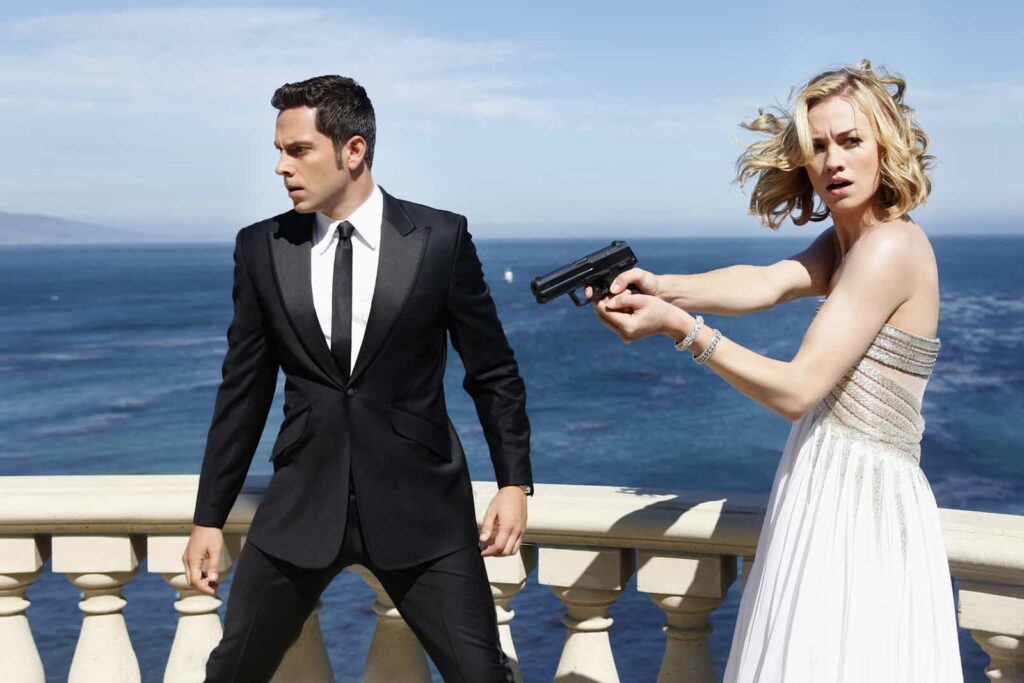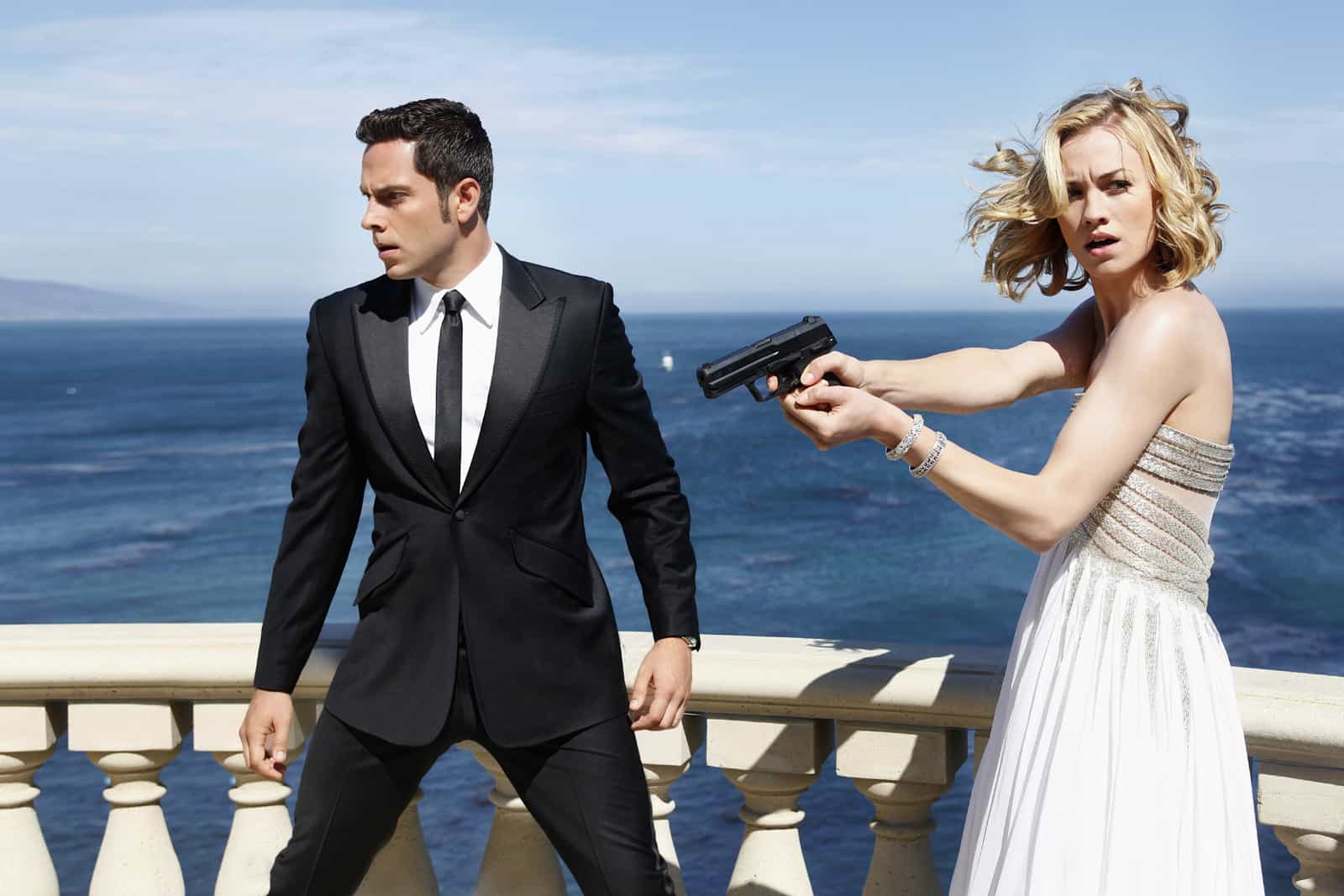 Synopsis: When Chuck Bartowski opens an e-mail subliminally encoded with government secrets, he unwittingly downloads an entire server of sensitive data into his brain. Now, the fate of the world lies in the unlikely hands of a guy who works at a Buy More Electronics store. Instead of fighting computer viruses, he must now confront assassins and international terrorists. With the government's most precious secrets in Chuck's head, Major John Casey of the National Security Agency assumes the responsibility of protecting him. His partner is the CIA's top agent — and Chuck's first date in years — Sarah Walker. They'll try to keep him safe by trading in his pocket protector for a bulletproof vest. Also starring are Joshua Gomez as Morgan Grimes, Chuck's best buddy, and Sarah Lancaster as Chuck's ever-supportive sister, Ellie.
The Andy Griffith Show
Synopsis: This classic series takes us to America's favorite small town, Mayberry. The Andy Griffith Show serves up wit and warmth as Sheriff Andy Taylor (Andy Griffith) and bumbling Deputy Barney Fife (Don Knotts) solve the town's misdeeds. Along with Opie (Ron Howard) and Aunt Bee (Francis Bavier), they bring us many down-home laughs.
Roseanne
Synopsis: Watch Roseanne, a comedy show about the hilarious and brutally honest Conner Family dealing with everyday problems like juggling work, family and trying to make ends meet. The series follows the family's matriarch, Roseanne (Roseanne Barr), her husband, Dan (John Goodman), their children D.J. (Michael Fishman), Darlene (Sara Gilbert), and Becky (Alicia Goranson) and Roseanne's warm but neurotic sister Jackie (Laurie Metcalf) and how they use laughter to cope with everyday life.
---
Also Read: Best Shows Like 'Fleabag' If You Miss the Series
---
Fleabag
Synopsis: Fleabag is a hilarious and poignant window into the mind of a dry-witted, sexual, angry, grief-riddled woman, as she hurls herself at modern living in London. Award-winning playwright Phoebe Waller-Bridge writes and stars as Fleabag, an unfiltered woman trying to heal, while rejecting anyone who tries to help her and keeping up her bravado all along. Unfettered, unfiltered, and based on the play that won the Fringe First Award at Edinburgh, Fleabag is the thoroughly disarming confessional of a woman so totally detached, she's utterly lost.