Psych is one of those shows that always has a special place in the heart of its viewers because of the relationships, that are being developed in the series, and the absolutely hilarious comedy and thrilling mysteries are an added bonus. There are no shows quite like Psych but we have a list of the best shows that are similar to the series in some aspects of their storyline rather it be the bromance, quirky teams, or murder mysteries. So, if you also miss the series here are the 10 best comedy shows like Psych.
Burn Notice
Synopsis: After covert U.S. intelligence operative Michael Westen (Jeffrey Donovan) is suddenly "burned," he's denied access to his bank accounts and assets, and he's no longer protected by his agency. While he struggles to find out who betrayed him, he continues to fight crime lords, drug cartels, and even terrorists.
Bones
Synopsis: When the standard methods of identifying a body simply won't work, law enforcement turns to Dr. Temperance Brennan, a skilled forensic anthropologist with an uncanny ability to read clues left behind in a victim's bones.
White Collar
Synopsis: White Collar is about the unlikely partnership between a con artist and an FBI agent who have been playing cat and mouse for years. Neal Caffrey (Matt Bomer), a charming criminal mastermind, is finally caught by his nemesis, FBI Agent Peter Burke (Tim DeKay). When Neal escapes from a maximum-security prison to find his long-lost love, Peter nabs him once again. Rather than returning to jail, Neal suggests an alternate plan: he'll provide his criminal expertise to assist the Federal Agents in catching other elusive criminals. Initially wary, Peter quickly finds that Neal provides insight and intuition that can't be found on the right side of the law.
Brooklyn Nine-Nine
Synopsis: From Dan Goor and Mike Schur, producers of The Office and Parks and Recreation, comes the hilarious Golden Globe® Award-winning comedy, Brooklyn Nine-Nine. Jake Peralta (Andy Samberg, Saturday Night Live) is a Brooklyn detective with a gift for closing cases and little respect for authority. When no-nonsense commanding officer Raymond Holt (Andre Braugher, Homicide: Life on the Street) joins the 99th precinct with something to prove, the two go head to head.
Castle
Synopsis: Rick Castle is one of the world's most successful crime authors. But when his rock star lifestyle isn't enough, this bad boy goes looking for new trouble – and finds it working with smart, beautiful Detective Kate Beckett.Inspired by her professional record and intrigued by her buttoned-up personality, Castle's found the model for his bold new character – whether she likes it or not. Now with the mayor's permission, Castle's on her case and in her way. Kate's initial disdain for Castle turns to grudging respect as he quickly proves that a background in plotting murders can be a valuable asset in catching killers. As they solve a new crime together each week, they're partnership grows – as does their love-hate relationship. These two may not always see eye to eye, but together they might just write a whole new chapter in crime solving.
---
---
Chuck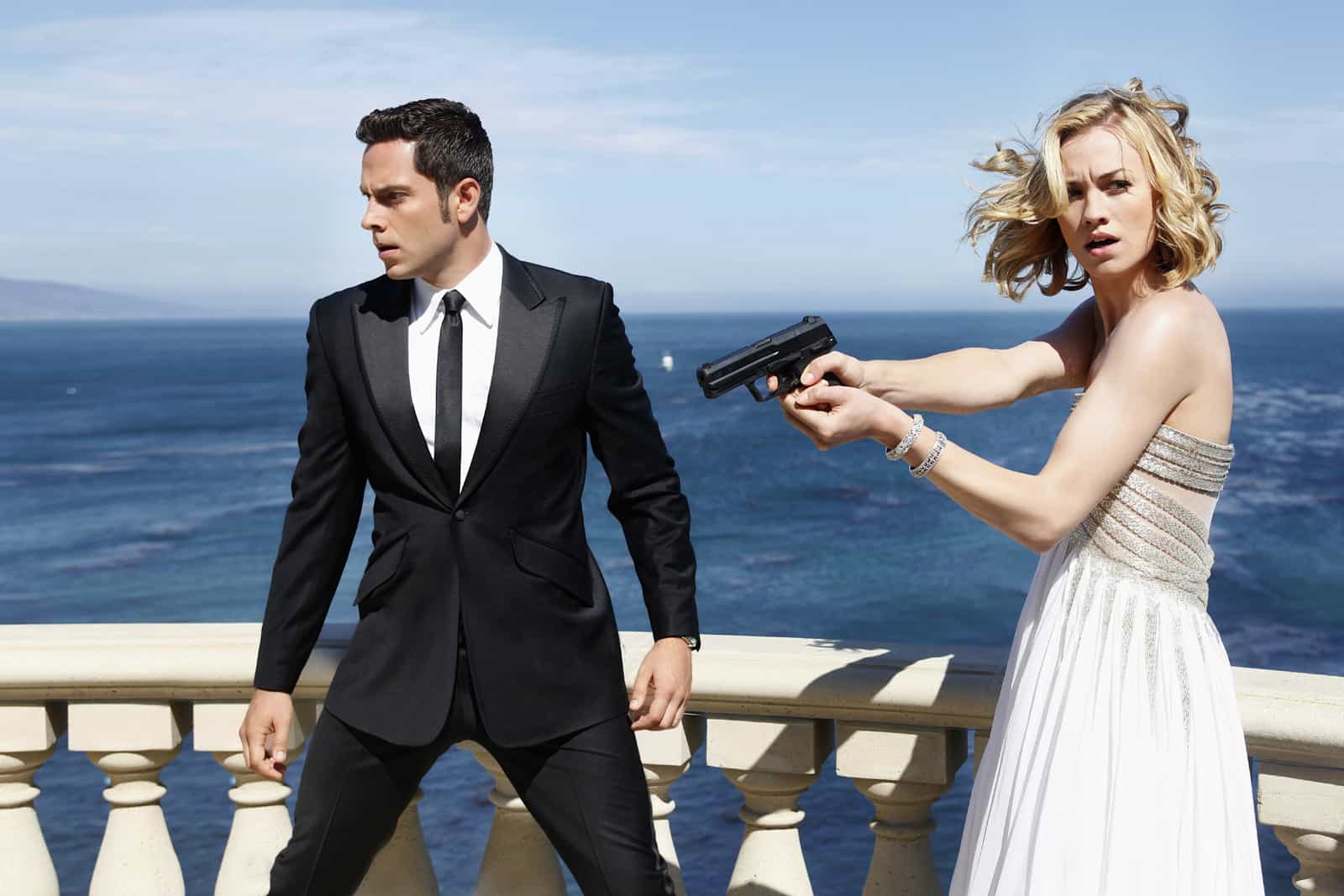 Synopsis: When Chuck Bartowski opens an e-mail subliminally encoded with government secrets, he unwittingly downloads an entire server of sensitive data into his brain. Now, the fate of the world lies in the unlikely hands of a guy who works at a Buy More Electronics store. Instead of fighting computer viruses, he must now confront assassins and international terrorists. With the government's most precious secrets in Chuck's head, Major John Casey of the National Security Agency assumes the responsibility of protecting him. His partner is the CIA's top agent — and Chuck's first date in years — Sarah Walker. They'll try to keep him safe by trading in his pocket protector for a bulletproof vest. Also starring are Joshua Gomez as Morgan Grimes, Chuck's best buddy, and Sarah Lancaster as Chuck's ever-supportive sister, Ellie.
---
---
Community
Synopsis: From Dan Harmon (The Sarah Silverman Program) and Emmy Award-winning directors Joe and Anthony Russo (Arrested Development) comes Community, a smart comedy series about a band of misfits who attend Greendale Community College. At the center of the group is Jeff Winger (Joel McHale, The Soup), a fast-talkin' lawyer whose degree has been revoked. With some help from his fellow classmates, Winger forms a study group who eventually learn more about themselves than their course work.
Monk
Synopsis: He's ingenious, he's phobic, he's obsessive-compulsive. Two-time Emmy and Golden Globe-winner Tony Shalhoub is former police detective Adrian Monk. The brilliant Monk is now back fighting crime and his abnormal fears of germs, cars, heights, crowds and virtually everything else known to man.
Boston Legal
Synopsis: Alan shore and denny crane lead a brigade of high-Priced civil litigators in an upscale boston law firm in a series focusing on the professional and personal lives of brilliant but often emotionally challenged attorneys.
The Mentalist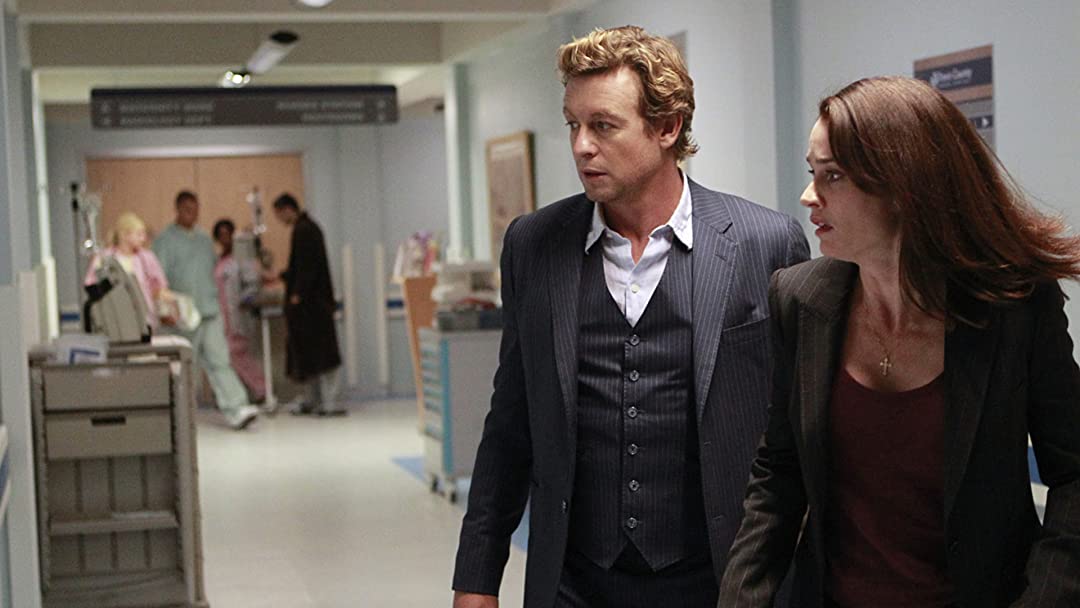 Synopsis: Golden Globe nominee Simon Baker stars as an independent consultant for the California Bureau of Investigation with a remarkable track record for solving crimes using only his razor sharp skills of observation.
You can Subscribe to our Newsstand on Google News, Click the below Button
Subscribe Now