Zachary Levi is one of the most talented and charming actors working in the film industry. The American actor made his acting debut in the FX TV movie Big Shot: Confessions of a Campus Bookie. Since then he has played many brilliant characters including the lovable but not-so-competent spy in Chuck and DC's only funny superhero in Shazam! So, if you also like Levi's performances here are the 10 best Zachary Levi movies and shows you should watch.
10. Shades of Ray (Not Streaming in the USA)
Synopsis: American-born Ray Rehman comes home one night to find his Pakistani father on his doorstep. Ray's Caucasian mother threw him out. It's an awkward time for his father to move in as Ray just proposed to his Caucasian girlfriend – who hasn't given him an answer. While trying to get his parents back together, Ray meets a South Asian girl of mixed descent, just like him, and must decide where his identity truly lies.
Synopsis: Bestowed with the powers of the gods, Billy Batson and his fellow foster kids are still learning how to juggle teenage life with having adult Super Hero alter-egos. But when the Daughters of Atlas, a vengeful trio of ancient gods, arrive on Earth in search of the magic stolen from them long ago, Billy—aka Shazam—and his family are thrust into a battle for their superpowers, their lives, and the fate of their world.
8. Thor: The Dark World (Disney+)
Synopsis: Marvel's "Thor: The Dark World" continues the adventures of Thor, the Mighty Avenger, as he battles to save Earth and all the Nine Realms from a shadowy enemy that predates the universe itself. In the aftermath of Marvel's "Thor" and "Marvel's The Avengers," Thor fights to restore order across the cosmos…but an ancient race led by the vengeful Malekith returns to plunge the universe back into darkness. To defeat an enemy that even Odin and Asgard cannot withstand, Thor sets upon his most dangerous and personal journey yet, forced into an alliance with the treacherous Loki to save not only his people and those he loves…but our universe itself.
7. Psych: The Movie (Peacock)
Synopsis: Fake psychic detective Shawn Spencer and his best friend, Burton "Gus" Guster team up once again, in "Psych: The Movie". The ambitious friends — along with some returning fan-favorite characters — come together during the holidays after a mystery assailant targets one of their own. A comedic thrill ride follows, as the wild and unpredictable PSYCH team pursues the bad guys, justice …and food!
6. The Mauritanian (Netflix)
Synopsis: Diary" by Mohamedou Ould Slahi, this is the inspiring true story of Slahi's fight for freedom after being detained and imprisoned without charge by the U.S. Government for years. Alone and afraid, Slahi (Tahar Rahim) finds allies in defense attorney Nancy Hollander (Jodie Foster) and her associate Teri Duncan (Shailene Woodley) who battle the U.S. government in a fight for justice that tests their commitment to the law and their client at every turn. Their controversial advocacy, along with evidence uncovered by a formidable military prosecutor, Lt. Colonel Stuart Couch (Benedict Cumberbatch), uncovers shocking truths and ultimately proves that the human spirit cannot be locked up.
5. American Underdog (Hulu)
Synopsis: American Underdog tells the inspirational true story of Kurt Warner (Zachary Levi), who went from a stockboy at a grocery store to a two-time NFL MVP, Super Bowl champion, and Hall of Fame quarterback. The film centers on Warner's unique story and years of challenges and setbacks that could have derailed his aspirations to become an NFL player – but just when his dreams seemed all but out of reach, it is only with the support of his wife, Brenda (Anna Paquin) and the encouragement of his family, coaches, and teammates that Warner perseveres and finds the strength to show the world the champion that he already is. American Underdog is an uplifting story that demonstrates that anything is possible when you have faith, family and determination.
---
Also Read: Shows Like 'The Marvelous Mrs. Maisel' To Watch After Season 5
---
4. The Marvelous Mrs. Maisel (Prime Video)
Synopsis: The Marvelous Mrs. Maisel from renowned creator Amy Sherman-Palladino (Gilmore Girls) and Executive Producer Daniel Palladino (Family Guy), written and directed by Sherman-Palladino and Palladino, stars Golden Globe winner Rachel Brosnahan (House of Cards) as Miriam "Midge" Maisel, a 1958 New York City woman who has everything she's ever wanted—the perfect husband, two kids, and an elegant Upper West Side apartment perfect for hosting Yom Kippur dinner. But her perfect life suddenly takes an unexpected turn and Midge discovers a previously unknown talent—one that changes her life forever.
Synopsis: We all have a superhero inside us, it just takes a bit of magic to bring it out. In Billy Batson's (Asher Angel) case, by shouting out one word—SHAZAM!—this streetwise 14-year-old foster kid can turn into the adult Super Hero Shazam (Zachary Levi), courtesy of an ancient wizard (Djimon Hounsou). Still a kid at heart—inside a ripped, godlike body—Shazam revels in this adult version of himself by doing what any teen would do with superpowers: have fun with them! Can he fly? Does he have X-ray vision? Can he shoot lightning out of his hands? Can he skip his social studies test? Shazam sets out to test the limits of his abilities with the joyful recklessness of a child. But he'll need to master these powers quickly in order to fight the deadly forces of evil controlled by Dr. Thaddeus Sivana (Mark Strong).
2. Alias Grace (Netflix)
Synopsis: The story of Alias Grace follows Grace Marks (Sarah Gadon), a poor, young Irish immigrant and domestic servant in Upper Canada who, along with stable hand James McDermott (Kerr Logan), was convicted of the brutal murders of their employer, Thomas Kinnear, and his housekeeper, Nancy Montgomery (Anna Paquin), in 1843. James was hanged while Grace was sentenced to life imprisonment. Grace became one of the most enigmatic and notorious women of 1840s Canada for her supposed role in the sensational double murder, and was eventually exonerated after 30 years in jail. Her conviction was controversial, and sparked much debate about whether Grace was actually involved in the murder, or merely an unwitting accessory. Alias Grace is written and produced by Sarah Polley (Looking for Alaska, Take this Waltz, Away from Her) and directed by Mary Harron (American Psycho, I Shot Andy Warhol).
---
Also Read: Spy Comedy Shows Like 'Chuck' To Watch If You Are Still Waiting For 'The Chuck Movie'
---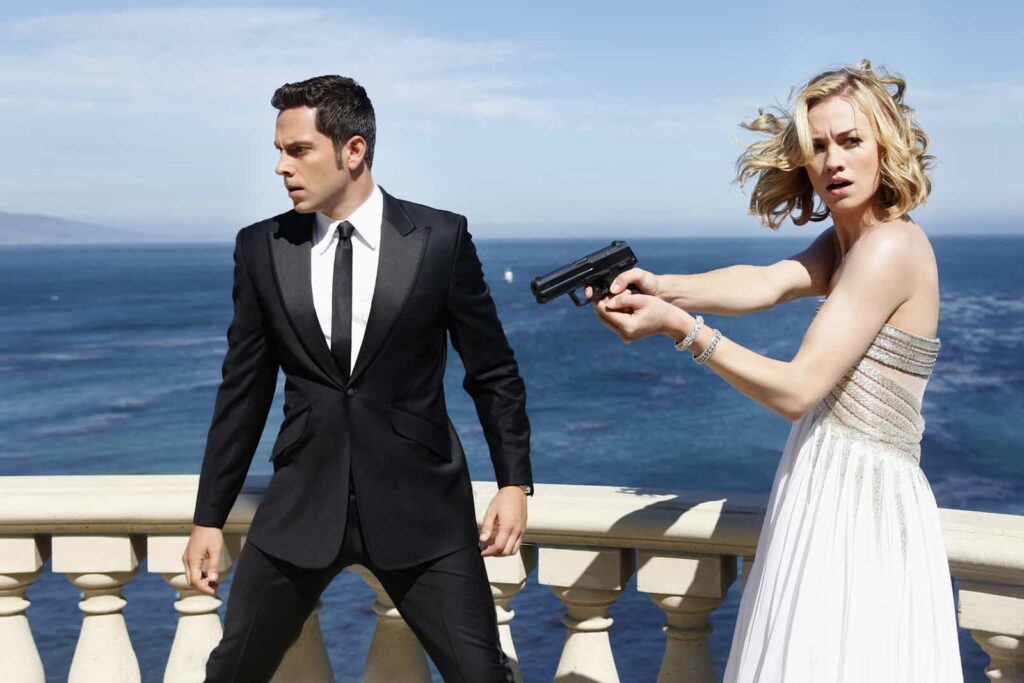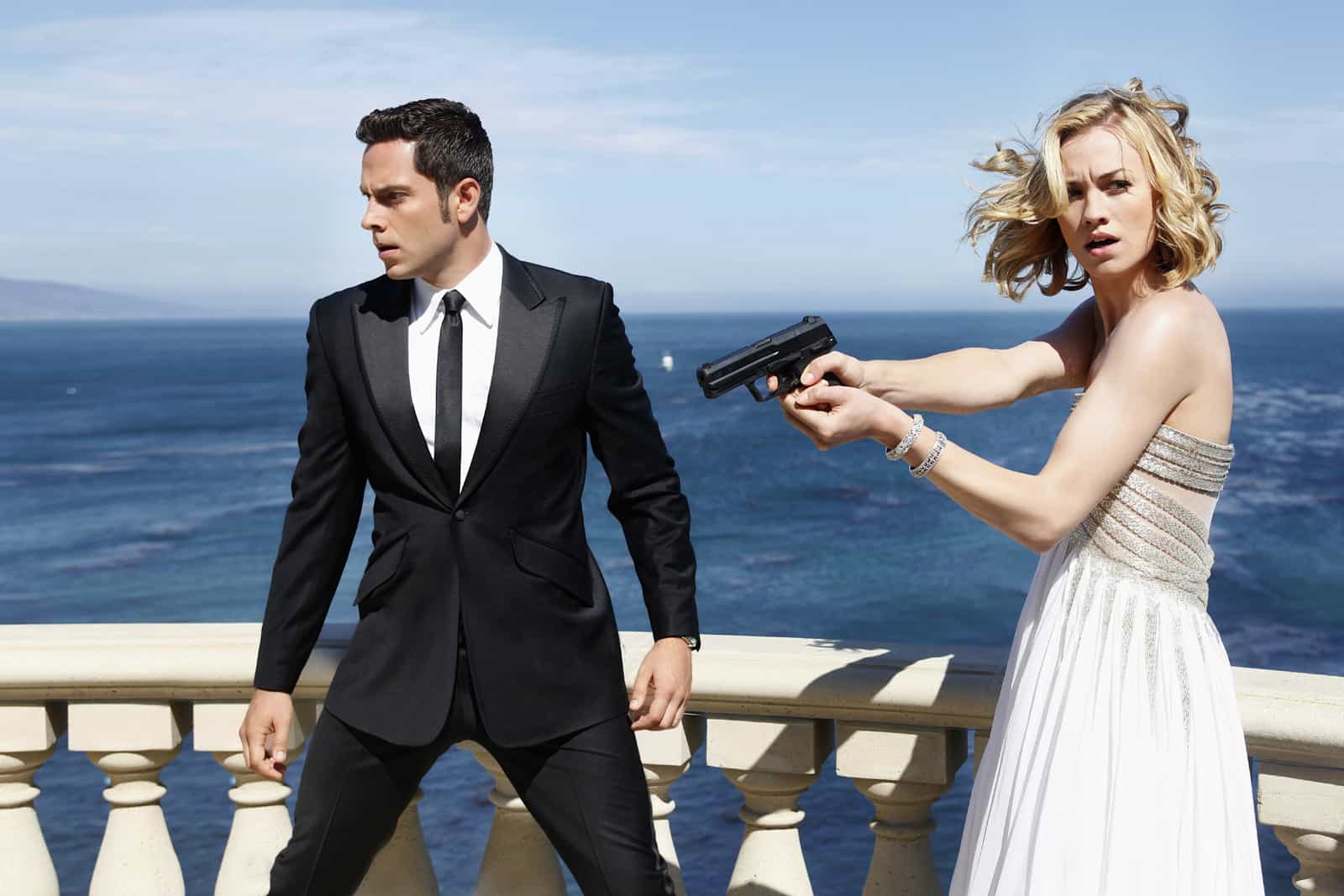 Synopsis: When Chuck Bartowski opens an e-mail subliminally encoded with government secrets, he unwittingly downloads an entire server of sensitive data into his brain. Now, the fate of the world lies in the unlikely hands of a guy who works at a Buy More Electronics store. Instead of fighting computer viruses, he must now confront assassins and international terrorists. With the government's most precious secrets in Chuck's head, Major John Casey of the National Security Agency assumes the responsibility of protecting him. His partner is the CIA's top agent — and Chuck's first date in years — Sarah Walker. They'll try to keep him safe by trading in his pocket protector for a bulletproof vest. Also starring are Joshua Gomez as Morgan Grimes, Chuck's best buddy, and Sarah Lancaster as Chuck's ever-supportive sister, Ellie.