By now vampire shows have become their own genre. Starting off as a part of the horror genre now we have vampires in multiple genres including comedy, romance, and drama. In the early 2000s, the vampire genre saw the start of some of the beloved shows such as Buffy the Vampire Slayer or The Vampire Academy. So, if you are also a fan of vampire shows here are the 13 best you should definitely check out.
---
Also Read: Shows Like 'What We Do in the Shadows' To Watch While Waiting For Season 5
---
What We Do in the Shadows (Hulu)
Synopsis: A look into the daily lives of four vampires who've been together for hundreds of years; after a visit from their dark lord and leader, they're reminded of their purpose in coming to New York City over a century ago.
---
Also Read: Shows Like 'Castlevania' to Watch If You Miss the Series
---
Castlevania (Netflix)
Synopsis: Inspired by the computer game series of the same name, CASTLEVANIA is an animated series that centers on Vlad Dracula Tepe (Graham McTavish), who's attempting to wipe out humanity as retribution for the Church burning his wife Lisa (Emily Swallow) at the stake. It appears that no one can stop the hurricane of destruction that Dracula has unleashed upon 15th-century Eastern Europe. But vampire hunter Trevor Belmont (Richard Armitage), the last remaining member of a once-great family, is willing to try to stop Dracula and his demonic army. Along the way, Belmont meets a few allies, including sorceress Sypha (Alejandra Reynoso) and Dracula's renegade son Alucard (James Callis). The odds of success are long — but Belmont and his friends are the last forces standing between Europe and extinction.
---
Also Read: Shows Like 'Interview With the Vampire' To Watch While Waiting For Season 2
---
Interview with the Vampire (AMC+ & The Roku Channel)
Synopsis: In the year 2022, the vampire Louis de Pointe du Lac tells the story of his life to renown journalist Daniel Molloy. Beginning in 1910 New Orleans, Louis forms a vampire family with the vampire Lestat, complete with teen fledgling, Claudia.
---
Also Read: Shows Like 'The Vampire Diaries' To Watch If You Miss the Series
---
Synopsis: The Vampire Diaries is yours for eternity! This passionate eight-volume collection traces the supernatural vampire love triangle between Elena Gilbert and the Salvatore brothers Stefan and Damon – from their first meeting at Mystic Falls High, through college, to the shocking return of Elena's doppelganger Katherine Pierce, who's hell-bent on revenge and destroying Mystic Falls. Elena's diary entries filled with tragic loss and romantic longing, Stefan's steadfast devotion to right and wrong, and Damon's cynical, devil-may-care attitude are the touchstones of this pulsing, action-packed series that grabbed vampire-loving viewers worldwide by the heart…and never let go.
Synopsis: Based on the thrill-ride film, "From Dusk Till Dawn: The Series" is a supernatural crime saga centered around bank robber, Seth Gecko (Cotrona) and his violent, unpredictable brother, Richard "Richie" Gecko (Holtz), who are wanted by the FBI and Texas Rangers Earl McGraw (Johnson) and Freddie Gonzalez (Garcia) after a bank heist left several people dead. While on an escape route to Mexico, Seth and Richie encounter former minister Jacob Fuller and his family who they take hostage. Using the family RV to make a run for the Mexican border, chaos ensues when the group detours to a strip club that is unknowingly populated by vampires, and forces them to fight until dawn in order to get out alive. The series deepens the tone of the film, adds new characters and backstories and expands the Mesoamerican mythology behind the vampires.
---
Also Read: Shows Like 'Dracula' To Watch If You Miss the Series
---
Dracula (Netflix)
Synopsis: From the makers of Sherlock, a brand new series inspired by Bram Stoker's classic novel. In Transylvania in 1897, the blood-drinking Count is drawing his plans against Victorian London. And be warned, the dead travel fast.
---
Also Read: Shows Like 'The Strain' To Watch If You Miss the Series
---
The Strain (Hulu)
Synopsis: The Strain is FX's high concept thriller that tells the story of Dr. Ephraim Goodweather, former head of the Center for Disease Control, Canary Team in New York City. After he and his team were called upon to investigate a mysterious viral outbreak with hallmarks of an ancient and evil strain of vampirism, Eph and an assembly of everyday New Yorkers waged war for the fate of humanity itself.
---
Also Read: Shows Like 'The Originals' To Watch If You Miss the Series
---
The Originals (Netflix)
Synopsis: New Orleans sets a decadent, sensuous stage for the turbulent saga of the original vampire family. Conflicted siblings Elijah, Rebekah and vampire/werewolf hybrid Nicklaus are the bearers of the Mikaelson legacy, a family who built and ruled the French Quarter only to be exiled a century ago. When they return to reclaim the heart and soul of their beloved city from Klaus' former protégé, the diabolical, charismatic vampire Marcel Gerard, they ignite a long-smoldering power struggle between witches, werewolves and vengeful vampires—as well as passion, revenge, bloodlust and a primal desire to continue the familial bloodline.
---
Also Read: Shows Like 'True Blood' To Watch If You Miss the Series
---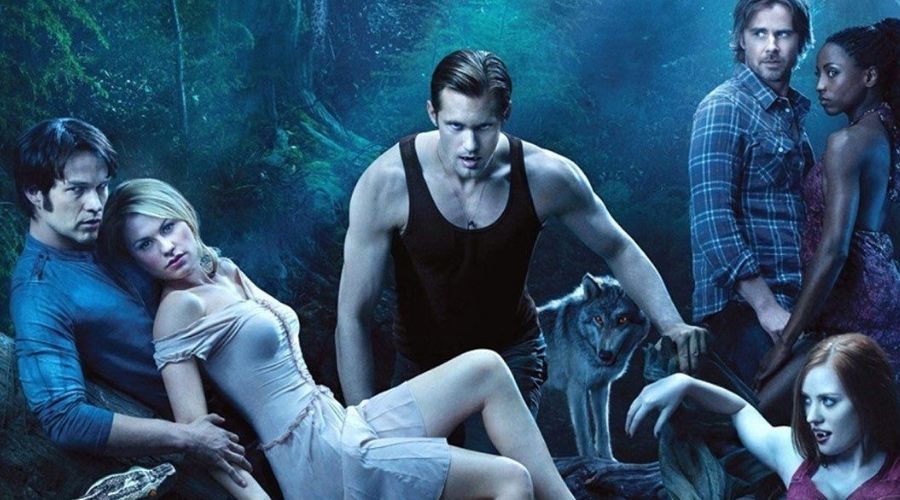 Synopsis: In the near-future, vampires have come out of the coffin…no longer in need of a human fix. But can a young Louisiana waitress (Anna Paquin) forge a love match with a bloodsucker? HBO presents this drama series created by Alan Ball ('Six Feet Under') and based on the best-selling Sookie Stackhouse novels by Charlaine Harris.
---
Also Read: Shows Like 'Buffy The Vampire Slayer' To Watch If You Miss the Series
---
Buffy the Vampire Slayer (Hulu & The Roku Channel)
Synopsis: After moving to Sunnydale, California, Buffy Anne Summers just wants to be a normal teenager. Back in Los Angeles, her first Watcher had died; she inadvertently burned down the gymnasium at her old high school; and her parents got a divorce. The move to Sunnydale is supposed to give both her and her mother, Joyce, a clean slate. But then she meets the school librarian, Rupert Giles, and quickly learns there is no escaping her destiny. With Giles as her new Watcher, she reluctantly steps back into her role as the Slayer. But this time she is not fighting alone. She now has an inner circle of special friends– Willow, Xander, Cordelia, and a mysterious young man named Angel– ready to join the fight and drive in a stake or two if need be.
---
Also Read: Shows Like 'Reginald the Vampire' To Watch While Waiting For Season 2
---
Reginald the Vampire (Hulu)
Synopsis: In a world populated by beautiful, fit and vain vampires, Reginald tumbles into it as an unlikely hero who will navigate every kind of obstacle and discovers he has a few unrecognized powers of his own.
---
Also Read: Shows Like 'Preacher' To Watch If You Miss the Series
---
Preacher (Hulu)
Synopsis: Based on the hit comic book series, Preacher is the edgy story of Jesse Custer, a conflicted preacher in a small Texas town who is inhabited by a mysterious entity that allows him to develop a highly unconventional power. With his fearless sidekicks, Tulip and Cassidy, he embarks on a wild, dark journey that is unlike any other.