Hulu is home to many popular movies and TV shows, so it is hard to find or guess the movies you want to watch, so we are here with a list of the best thriller movies on Hulu you should watch right now.
The list of the best thriller movies will include Hulu originals as well as licensed films that are available on the streaming service.
False Positive
Synopsis: After months of trying and failing to get pregnant, Lucy (Ilana Glazer) and Adrian (Justin Theroux) finally find their dream fertility doctor in the illustrious Dr. Hindle (Pierce Brosnan). But after becoming pregnant with a healthy baby girl, Lucy begins to notice something sinister through Hindle's gleaming charm, and she sets out to uncover the unsettling truth about him, and her own "birth story." As if getting pregnant weren't complicated enough…
Super Dark Times
Synopsis: For two teenage boys, the mundane world of bike rides and video games is interrupted when an accident results in the death of a classmate. When a second classmate turns up dead, it becomes clear that their secret won't stay hidden.
Nightmare Alley
Synopsis: When charismatic but down-on-his-luck Stanton Carlisle (Bradley Cooper) endears himself to clairvoyant Zeena (Toni Collette) and her has-been mentalist husband Pete (David Strathairn) at a traveling carnival, he crafts a golden ticket to success, using this newly acquired knowledge to grift the wealthy elite of 1940s New York society. With the virtuous Molly (Rooney Mara) loyally by his side, Stanton plots to con a dangerous tycoon (Richard Jenkins) with the aid of a mysterious psychiatrist (Cate Blanchett) who might be his most formidable opponent yet.
You're Next
Synopsis: One of the smartest and most terrifying films in years, YOU'RE NEXT reinvents the genre by putting a fresh twist on home-invasion horror. When a gang of masked, ax-wielding murderers descend upon the Davison family reunion, the hapless victims seem trapped…until an unlikely guest of the family proves to be the most talented killer of all.
Red Eye
Synopsis: Moments after takeoff, Lisa's seatmate, Jackson (Cillian Murphy), menacingly reveals the real reason he's on board: He is an operative in a plot to kill a rich and powerful businessman …. And Lisa is the key to its success. If she refuses to cooperate, her father will be killed by an assassin awaiting a call from Jackson.
Black Swan
Synopsis: BLACK SWAN follows the story of Nina (Portman), a ballerina in a New York City ballet company whose life, like all those in her profession, is completely consumed with dance. She lives with her retired ballerina mother Erica (Barbara Hershey) who zealously supports her daughter's professional ambition. When artistic director Thomas Leroy (Vincent Cassel) decides to replace prima ballerina Beth MacIntyre (Winona Ryder) for the opening production of their new season, Swan Lake, Nina is his first choice. But Nina has competition: a new dancer, Lily (Kunis), who impresses Leroy as well. Swan Lake requires a dancer who can play both the White Swan with innocence and grace, and the Black Swan, who represents guile and sensuality. Nina fits the White Swan role perfectly but Lily is the personification of the Black Swan. As the two young dancers expand their rivalry into a twisted friendship, Nina begins to get more in touch with her dark side with a recklessness that threatens to destroy her.
Skyfall
Synopsis: Daniel Craig is back as Ian Fleming's James Bond 007 in Skyfall, the 23rd adventure in the longest-running film franchise of all time. In Skyfall, Bond's loyalty to M is tested as her past comes back to haunt her. As MI6 comes under attack, 007 must track down and destroy the threat, no matter how personal the cost.
Jack Reacher
Synopsis: Investigator Jack Reacher leaps off the pages of Lee Child's novel and onto the big screen in this thriller. When a horrible crime is committed, all evidence points to the suspect in custody who offers up a single note in defense: "Get Jack Reacher!"
Fresh
Synopsis: FRESH follows Noa (Daisy Edgar-Jones), who meets the alluring Steve (Sebastian Stan) at a grocery store and – given her frustration with dating apps – takes a chance and gives him her number. After their first date, Noa is smitten and accepts Steve's invitation to a romantic weekend getaway. Only to find that her new paramour has been hiding some unusual appetites.
Clovekitch Killer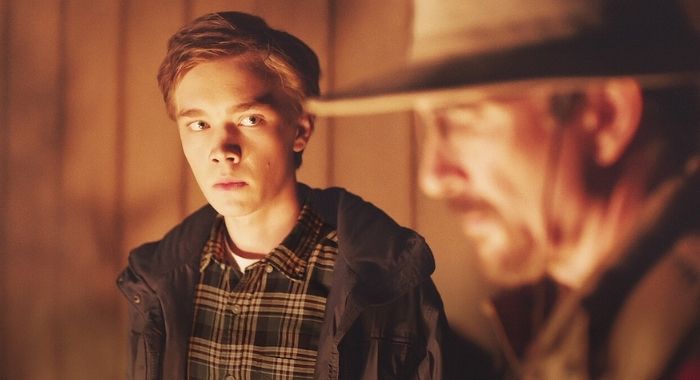 Synopsis: A shocking revelation turns a teenage boy's world upside down in this chilling look at the evil that can lurk below even the most wholesome surface. Tyler Burnside (Charlie Plummer) is a Boy Scout, a volunteer at his local church, and the dutiful son of an upstanding, community leader dad (Dylan McDermott). Only one thing troubles the quiet Kentucky town he lives in: the unsolved murders—in which ten women were brutally tortured and killed by a psychopath known as Clovehitch—that rocked the community more than a decade ago. When Tyler discovers a cache of disturbing images in his father's possession, he begins to suspect that the man he trusts most in the world may be Clovehitch—and that his deadly rampage may not be over. With unrelenting tension, director Duncan Skiles crafts a picture-perfect vision of the all-American family—and then piece by piece rips it to shreds.
Mother (2009)
Synopsis: Hye-ja is a single mom to 27-year-old Do-joon. Her son is her raison dêtre. Though an adult in years, Do-joon is naïve and dependent on his mother, and a constant source of anxiety, often behaving in ways that are foolish or simply dangerous. Walking home alone one night down a nearly empty city street, he encounters a young girl who he follows for a while before she disappears into a dark alley. The next morning, she is found dead in an abandoned building and Do-joon is accused of her murder. Thanks to an inefficient lawyer and an apathetic police force, Do-joons case is quickly closed, but his mother refuses to let this be the end of the story. Trusting no one, Hye-jas maternal instincts kick into overdrive, and she sets out to find the girls killer and prove her sons innocence.
Arrival
Synopsis: When mysterious spacecraft touch down across the globe, an elite team – led by expert translator Louise Banks (Academy Award® nominee Amy Adams) – races against time to decipher their intent. As tensions mount between fearful governments, Banks discovers the aliens' true purpose and, to avert global war, takes a chance that could threaten her life, and quite possibly humanity. Oscar® nominee Jeremy Renner and Academy Award® winner Forest Whitaker co-star in this mesmerizing masterpiece with a mind-blowing ending.
Parasite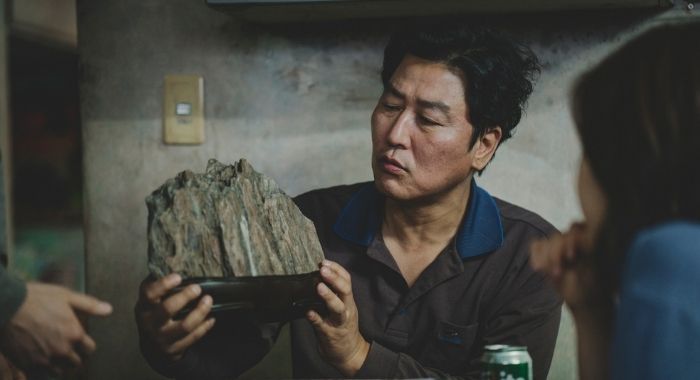 Synopsis: Bong Joon Ho brings his singular mastery home to Korea in this pitch-black modern fairytale. Meet the Park Family: the picture of aspirational wealth. And the Kim Family, rich in street smarts but not much else. Be it chance or fate, these two houses are brought together and the Kims sense a golden opportunity. Masterminded by college-aged Ki-woo, the Kim children expediently install themselves as tutor and art therapist, to the Parks. Soon, a symbiotic relationship forms between the two families. The Kims provide "indispensable" luxury services while the Parks obliviously bankroll their entire household. When a parasitic interloper threatens the Kims' newfound comfort, a savage, underhanded battle for dominance breaks out, threatening to destroy the fragile ecosystem between the Kims and the Parks. By turns darkly hilarious and heart-wrenching, PARASITE showcases a modern master at the top of his game.
Prisoners
Synopsis: Keller Dover ( Hugh Jackman) is facing every parent's worst nightmare. His six-year-old daughter, Anna, is missing, together with her young friend, Joy, and as minutes turn to hours, panic sets in. The only lead is a dilapidated RV that had earlier been parked on their street. Heading the investigation, Detective Loki (Jake Gyllenhaal) arrests its driver, Alex Jones (Paul Dano), but a lack of evidence forces the only suspect's release. Knowing his child's life is at stake, the frantic Dover decides he has no choice but to take matters into his own hands. The desperate father will do whatever it takes to find the girls, but in doing so, he may lose himself, begging the question: When do you cross the line between seeking justice and becoming a vigilante?
Led by Jackman and Gyllenhaal, Prisoners features an all-star cast, including Maria Bello (Beautiful Boy) as Keller's distraught wife, Grace; Oscar nominees Terrence Howard (Hustle & Flow) and Viola Davis (The Help, Doubt) as Franklin and Nancy Birch, whose daughter Joy went missing with the Dovers'; and Academy Award winner Melissa Leo (The Fighter) as Alex Jones' Aunt Holly. Denis Villeneuve, who helmed the Oscar-nominated Foreign Language film Incendies, directs this suspense thriller from an original screenplay by Aaron Guzikowski (Contraband).
Lords of Chaos
Synopsis: Based on an astonishingly true story, Lords of Chaos recounts the exploits of the Norwegian black metal movement's most notorious band: Mayhem. Its founder, Øystein Aarseth, better known as Euronymous, was one of the originators of the annihilating metal guitar sound that burst onto the scene in the early '90s. After the gruesome suicide of vocalist Per Yngve Ohlin, who performed under the pseudonym "Dead," Euronymous used the opportunity to inject a mix of satanism, havoc, and murder into the music to sell more records. Bassist Varg Vikernes began to take Euronymous's headline-grabbing talk too seriously and went on a spree of church burnings, forming a deadly rivalry between the two bandmates that culminated in an infamous and bloody end.
Drawing from the 1998 book of the same name by Michael Moynihan and Didrik Søderlind, director Jonas Åkerlund injects his distinct visual style into the material. Vigorous performances from Rory Culkin, Emory Cohen, Sky Ferreira, and Jack Kilmer bolster this unhinged account of black-metal brotherhood gone wickedly wrong.
Memories of Murder
Synopsis: MEMORIES OF MURDER tells the harrowing true story of the hunt for a sadistic serial rapist and murderer terrorizing a small province in 1980s South Korea. Marking the first of many successful collaborations between four-time Oscar winner Bong Joon Ho and leading man Song Kang Ho, the film follows the paths of three increasingly desperate detectives as they attempt to decipher the violent mind of a killer in a futile effort to solve the case. Now, seventeen years after its initial release, and a year after the real culprit was identified, this cult classic takes its place as a modern masterpiece.
Titane
Synopsis: From the ingenious mind of Julia Ducournau (RAW) comes Cannes Film Festival sensation and Palme d'Or winner, TITANE. Featuring dynamic and daring performances from Agathe Rousselle and Vincent Lindon, TITANE is a feverish and frequently jaw-dropping ride. With a titanium plate surgically fused to her skull following a car crash as a child, car model Alexia embarks on a wild and ultimately unpredictable journey that questions our assumptions about family, identity and love.
The Wailing
Synopsis: In this unbelievably tense supernatural thriller, a foreigner's mysterious appearance in a quiet, rural village causes suspicion among the locals – suspicion which quickly turns to hysteria as the townspeople begin killing each other in brutal outbursts for seemingly no reason. As the investigating officer watches his daughter fall under the same savage spell, he agrees to consult a shaman for answers – unknowingly escalating the situation into something far more dangerous.
Possessor
Synopsis: From the visionary mind of writer/director Brandon Cronenberg, POSSESSOR is an arresting sci-fi thriller about elite, corporate assassin Tasya Vos. Using brain-implant technology, Vos takes control of other people's bodies to execute high profile targets. As she sinks deeper into her latest assignment Vos becomes trapped inside a mind that threatens to obliterate her.
Safe (2012)
Synopsis: A second-rate cage fighter on the mixed martial arts circuit, Luke Wright lives a numbing life of routine beatings and chump change…until the day he blows a rigged fight. Wanting to make an example of him, the Russian Mafia murders his family and banishes him from his life forever, leaving Luke to wander the streets of New York destitute, haunted by guilt, and tormented by the knowledge that he will always be watched, and anyone he develops a relationship with will also be killed.
But when he witnesses a frightened twelve-year-old Chinese girl, Mei, being pursued by the same gangsters who killed his wife, Luke impulsively jumps to action…and straight into the heart of a deadly high-stakes war. Mei, he discovers, is no ordinary girl, but an orphaned math prodigy forced to work for the Triads as a "counter." He discovers she holds in her memory a priceless numerical code that the Triads, the Russian mob and a corrupt faction of the NYPD will kill for. Realizing he's the only person Mei can trust, Luke tears a swath through the city's brutal underworld to save an innocent girl's life…and perhaps even redeem his own.
Predators (2010)
Synopsis: Robert Rodriguez presents Predators, a bold new chapter in the Predator universe. Adrien Brody stars as Royce, a mercenary who reluctantly leads a group of elite warriors in a mysterious mission on an alien planet. Except for a disgraced physician, they are all coldblooded killers – mercenaries, mobsters, convicts and death squad members – human "predators." But when they begin to be systematically hunted and eliminated by a new predator breed, it becomes clear that suddenly, they are the prey!
Personal Shopper
Synopsis: Olivier Assayas, the internationally-acclaimed director of Clouds of Sils Maria and Summer Hours, returns with this ethereal and mysterious ghost story starring Kristen Stewart as a high-fashion personal shopper to the stars who is also a spiritual medium. Grieving the recent death of her twin brother, she haunts his Paris home, determined to make contact with him.
Run
Synopsis: They say you can never escape a mother's love… but for Chloe, that's not a comfort — it's a threat. There's something unnatural, even sinister about the relationship between Chloe (newcomer Kiera Allen) and her mom, Diane (Sarah Paulson). Diane has raised her daughter in total isolation, controlling every move she's made since birth, and there are secrets that Chloe's only beginning to grasp. From the visionary writers, producers and director of the breakout film Searching, comes a suspense thriller that shows that when mom gets a little too close, you need to RUN.