Showtime is home to many TV shows, some bad, some good, and some shows are some of the best TV shows we have ever seen, and today we are going to make a list of the 8 original Showtime shows that if you want can binge-watch right now.
The TV shows on this list are ranked and also we haven't included the TV shows which haven't aired their complete first season in their entirety. So, here's the list of the best 8 Showtime original TV shows you can watch right now.
8. Yellowjackets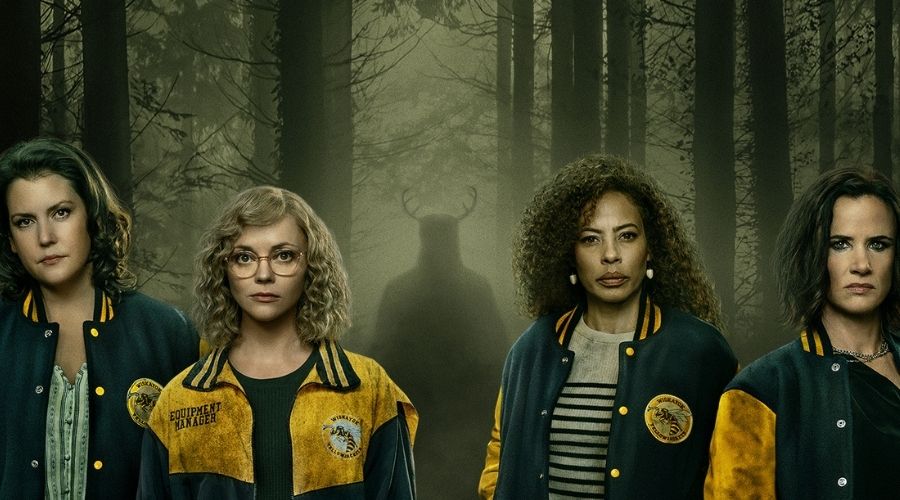 Synopsis: Part survival epic, part psychological horror and part coming-of-age drama, this is the story of a team of wildly talented high school girls' soccer players who survive a plane crash deep in the remote northern wilderness. The series chronicles their descent from a complicated but thriving team to savage clans, while also tracking the lives they've attempted to piece back together 25 years later. What began in the wilderness is far from over. Starring Melanie Lynskey, Tawny Cypress, with Christina Ricci and Juliette Lewis.
7. Billions
Synopsis: Emmy® and Golden Globe® winners Paul Giamatti and Damian Lewis star in a complex drama about power politics in the world of New York high finance. Shrewd, savvy U.S. Attorney Chuck Rhoades (Giamatti) and the brilliant, ambitious hedge fund king Bobby "Axe" Axelrod (Lewis) are on an explosive collision course, with each using all of his considerable smarts, power and influence to outmaneuver the other. The stakes are in the billions in this timely, provocative series.
6. Penny Dreadful
Synopsis: An erotically-charged, profoundly unsettling new saga, PENNY DREADFUL completely reinvents literature's most iconic and terrifying characters. Dorian Gray, Victor Frankenstein and timeless figures from Dracula join a core of original characters in a dark and brutal quest to save a soul — even as they grapple with their own monstrous temptations
5. Ray Donovan
Synopsis: Set in the sprawling mecca of the rich and famous, Ray Donovan does the dirty work for LA's top power players. The one-hour series stars Emmy® and Golden Globe® Award nominee Liev Schreiber in his first lead television role as the go-to guy who makes the problems of the city's celebrities, superstar athletes, and business moguls disappear. This powerful drama unfolds when his father, played by Oscar® winner Jon Voight, is unexpectedly released from prison, setting off a chain of events that shakes the Donovan family to its core.
4. Homeland
Synopsis: Homeland is an edge-of-your-seat sensation. CIA officer Carrie Mathison (Claire Danes) is tops in her field despite being bipolar, which makes her volatile and unpredictable. With the help of her long-time mentor Saul Berenson (Mandy Patinkin), Carrie fearlessly risks everything, including her personal well-being and even sanity, at every turn. You won't be able to turn away from this gripping, emotional thriller in which nothing short of the fate of our nation is at stake.
3. The Chi
Synopsis: On Chicago's south side, an average day finds kids prepping for school as their parents head off to work, young adults trying to make a living, and the elders keeping an eye on things from their front porches. But in this tough neighborhood, real dangers threaten daily to squelch dreams, and the simplest decisions can have life or death consequences. From Emmy® winner Lena Waithe, The Chi is a timely coming-of-age drama series centered on a group of residents who become linked by coincidence but bonded by the need for connection and redemption.
2. Shameless
Synopsis: Oscar®-nominated William H. Macy and Emmy Rossum star in this fiercely engaging and fearlessly twisted series. Chicagoan Frank Gallagher is the proud single dad of six smart, industrious, independent kids, who without him would be…perhaps better off. When Frank's not at the bar spending what little money they have, he's passed out on the floor. But the kids have found ways to grow up in spite of him. They may not be like any family you know, but they make no apologies for being exactly who they are.
1. Dexter
Synopsis: He's smart, he's good looking, and he's got a great sense of humor. He's Dexter Morgan, everyone's favorite serial killer. As a Miami forensics expert, he spends his days solving crimes, and nights committing them. But Dexter lives by a strict code of honor that is both his saving grace and lifelong burden. Torn between his deadly compulsion and his desire for true happiness, Dexter is a man in profound conflict with the world and himself. Golden Globe winner Michael C. Hall stars in the hit SHOWTIME Original Series.