In my opinion, swearing is one of the best ways to convey your feelings, and watching shows with lots and lots of cursing is kind of fun. There are many shows that utilize swear words in a very fun and unique way which will absolutely make you think about quoting that to a friend. While there are many shows with lots of cursing but we have chosen the shows that are the best and plus they also have many profanities. So, here are the 10 best shows with lots of cursing.
---
Also Read: Shows Like 'The Thick Of It' To Watch If You Miss the Series
---
The Thick Of It (Britbox)
Synopsis: Award-winning comedian Armando Iannucci directs this satirical comedy set in the world of British politics. The team at the Department of Social Affairs and Citizenship find themselves in a world dominated by internal politics, power and the media. They have no choice but to do as Number 10 tells them, else face the wrath of the Prime Minister's Machiavellian spin doctor, Malcolm Tucker.
---
Also Read: Shows Like 'Shameless' To Watch If You Miss the Series
---
Shameless (Netflix & Paramount+)
Synopsis: Oscar®-nominated William H. Macy and Emmy Rossum star in this fiercely engaging and fearlessly twisted series. Chicagoan Frank Gallagher is the proud single dad of six smart, industrious, independent kids, who without him would be…perhaps better off. When Frank's not at the bar spending what little money they have, he's passed out on the floor. But the kids have found ways to grow up in spite of him. They may not be like any family you know, but they make no apologies for being exactly who they are.
---
Also Read: Shows Like 'The Wire' To Watch If You Miss the Series
---
The Wire (Max)
Synopsis: In the city of Baltimore, there are good guys and there are bad guys. Sometimes you need more than a badge to tell them apart. This highly realistic and totally unvarnished drama series chronicles the vagaries of crime, law enforcement, politics, education and media in Baltimore as it follows a team of cops and the criminals they are after.
---
Also Read: Shows Like 'Orange is the New Black' To Watch If You Miss the Series
---
Orange is the New Black (Netflix)
Synopsis: Created by Jenji Kohan (Weeds), Orange is The New Black is a woman's prison dramedy that takes no prisoners. Based on the acclaimed memoir of the same name by Piper Kerman, the series follows engaged Brooklynite Piper Chapman (Taylor Schilling), who decade-long relationship with a drug runner, Alex (Laura Prepon), results in her arrest and a 15 month long detention in a federal penitentiary. To pay her debt to society, Piiper must trade her comfortable New York life with her fiance, Larry (Jason Biggs), for an orange prison jumpsuit and a baffling prison culture where she is forced to question everything she believes about herself and the world at large. As she struggles to adjust to her new reality, she finds unexpected laughter, tears, conflict and camaraderie amidst an eccentric and outspoken group of inmates.
---
Also Read: Shows Like 'Entourage' To Watch If You Miss the Series
---
Entourage (Max)
Synopsis: Your best friend's star is rising in Hollywood, and there's only one thing to do: join his entourage. Meet Eric, Turtle and Johnny Drama: three guys dedicated to helping their film-star pal Vince Chase navigate Tinseltown. HBO presents this hit comedy series starring Adrian Grenier, Kevin Connolly, Kevin Dillon, Jerry Ferrara and Jeremy Piven.
---
Also Read: Shows Like 'The Sopranos' To Watch If You Miss the Series
---
The Sopranos (Max)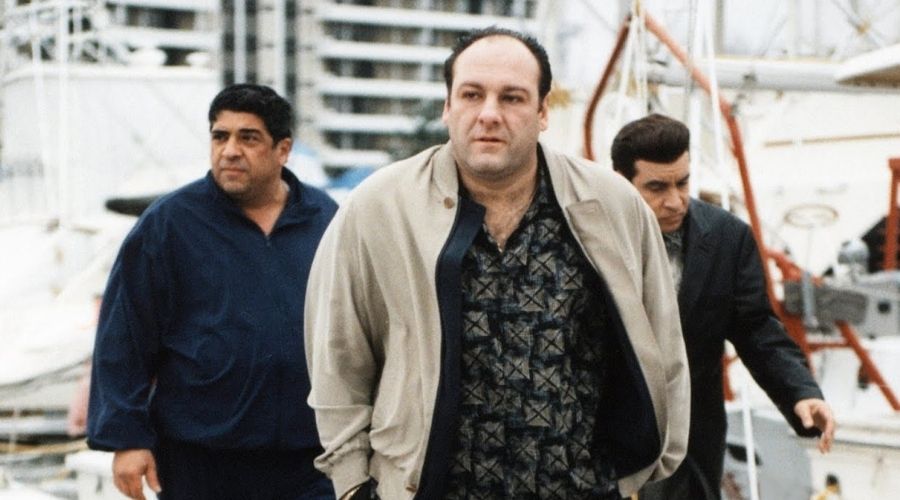 Synopsis: James Gandolfini stars in this acclaimed series as Tony Soprano, a husband and mob boss whose professional and private strains often land him in the office of his therapist. The ensemble cast includes Lorraine Bracco as his doctor, Edie Falco as his long-suffering wife, Michael Imperioli as his hot-headed nephew and Dominic Chianese as his uncle.
---
Also Read: Gritty Shows Like 'Peaky Blinders' To Watch If You Miss the Series
---
Peaky Blinders (Netflix)
Synopsis: Britain in 1919 is a tumultuous mix of despair and hedonism, a nation cleaned out by the extravagances of the Great War. Returning soldiers, newly-minted revolutionaries and criminal gangs all fight for survival in an industrial landscape gripped by economic upheaval. Based on a true story, this drama follows a gang in Birmingham as they rise to become the most feared and powerful in town.
---
Also Read: Shows Like 'Veep' To Watch If You Miss the Series
---
Veep (Max)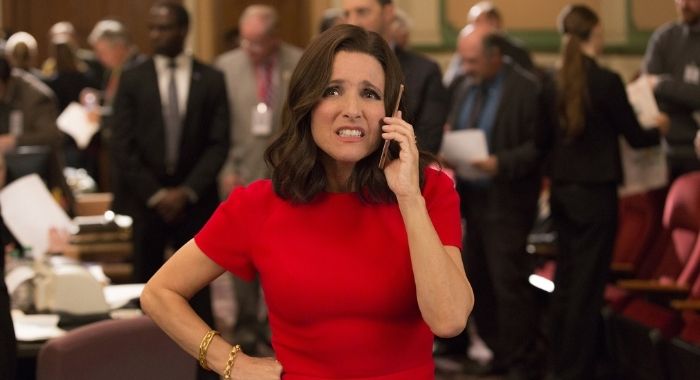 Synopsis: Julia Louis-Dreyfus stars in this comedy series that follows the whirlwind day-to-day existence of former President and Vice President Selina Meyer as she tries to claw her way back to being Commander in Chief in spite of her screwball staff. The ensemble cast includes Tony Hale as Selina's right-hand man; Anna Chlumsky as her chief of staff, and more.
---
Also Read: Shows Like 'It's Always Sunny in Philadelphia' To Watch While Waiting For the Next Season
---
It's Always Sunny in Philadelphia (Hulu)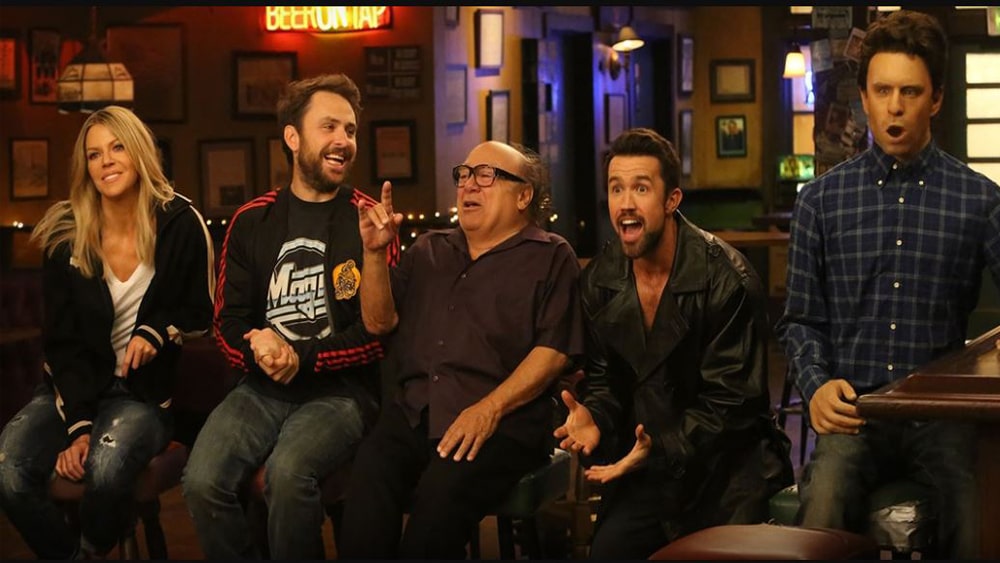 Synopsis: It's Always Sunny in Philadelphia features Mac, Dennis, Charlie, Sweet Dee and Frank, five ne'er-do-wells who own and operate Paddy's Pub in Philadelphia. Their constant scheming usually lands them in a world of hurt, yet they never seem to learn from their mistakes. As they say, some things never change. So prepare for more depraved schemes, half-baked arguments, and absurdly underhanded plots to subvert one another.
---
Also Read: Shows Like 'Succession' to Watch If You Like the Series
---
Succession (Max)
Synopsis: Power, politics, money…it's all in the family in this provocative, bitingly funny drama series about a highly dysfunctional dynasty. When aging, uber-wealthy patriarch Logan Roy (Brian Cox), CEO of one of the world's largest media and entertainment conglomerates, decides to retire, each of his four grown children follows a personal agenda that doesn't always sync with those of their siblings–or of their father. After Logan changes his mind about stepping down, he endures the often-childish bickering of his heirs while others in their orbit position themselves for a post-Logan world that seems imminent, though not predestined. Jeremy Strong, Kieran Culkin, Sarah Snook and Alan Ruck co-star as Logan's children; also with Hiam Abbass, Nicholas Braun and Matthew Macfadyen.