Science-fiction is one of the best genres in all of cinema. Sci-fi movies show what we can only imagine, and they blend many genres like action, romance, and mystery in them and make a very great cinematic experience. So, we made a list of the best sci-fi TV shows on Hulu you can watch right now.
The Orville
Synopsis: From Emmy Award-winning executive producer and creator Seth MacFarlane, THE ORVILLE is a live-action, one-hour space adventure series set 400 years in the future that follows The Orville, a mid-level exploratory spaceship. Its crew, both human and alien, face the wonders and dangers of outer space, while also dealing with the familiar, often humorous problems of everyday life.
Future Man
Synopsis: Future Man stars Josh Hutcherson (The Hunger Games) as "Josh Futturman," a janitor by day/gamer by night who is recruited by mysterious visitors to travel through time in order to prevent the extinction of humanity.
Devs
Synopsis: In Devs, an FX limited series, a young software engineer, Lily Chan, investigates the secret development division of her employer, a cutting-edge tech company based in Silicon Valley, which she believes is behind the murder of her boyfriend. Devs stars Sonoya Mizuno as "Lily Chan;" Nick Offerman as "Forest," the CEO of Amaya; Jin Ha as "Jamie," Lily's former boyfriend; Karl Glusman as "Sergei," Lily's boyfriend; Zach Grenier as "Kenton," Amaya's Head of Security; Stephen McKinley Henderson as "Stewart," one of the top minds working in Amaya's secret development division; Cailee Spaeny as the young, brilliant "Lyndon;" and Alison Pill as "Katie," the gifted quantum physicist and second in command at Amaya. Alex Garland writes, directs and serves as executive producer of Devs along with Andrew Macdonald and Allon Reich of DNA TV, Scott Rudin, Eli Bush and Garrett Basch. The series is produced by FX Productions.
Rick and Morty
Synopsis: Rick and Morty is a show about a sociopathic scientist who drags his unintelligent grandson on insanely dangerous adventures across the universe. Created and executive produced by Dan Harmon (Community, Channel 101) and Justin Roiland (House of Cosbys).
Futurama
Synopsis: While delivering pizza on New Year's Eve 1999, Philip J. Fry is accidentally cryonically frozen and thawed out one thousand years into the future. From the creator of "The Simpsons," "Futurama" is a sci-fi animated comedy.
The Handmaid's Tale
Synopsis: EMMY® WINNING A woman forced into sexual servitude struggles to survive in a terrifying, totalitarian society.
Outlander
Synopsis: After serving as a British Army nurse in World War II, Claire Randall is enjoying a second honeymoon in Scotland with husband Frank, an MI6 officer looking forward to a new career as an Oxford historian. Suddenly, Claire is transported to 1743 and into a mysterious world where her freedom and life are threatened. To survive, she marries Jamie Fraser, a strapping Scots warrior with a complicated past and a disarming sense of humor. A passionate relationship ensues, and Claire is caught between two vastly different men in two inharmonious lives. "Outlander" is adapted from the best-selling books by Diana Gabaldon.
Westworld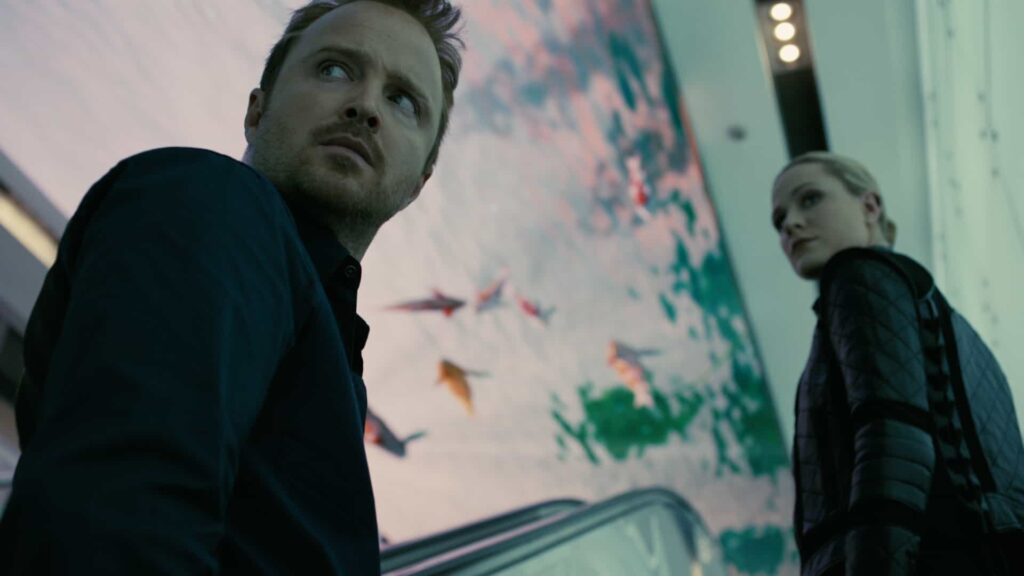 Synopsis: In this series set in a futuristic Wild West fantasy park, a group of android 'hosts' deviate from their programmers' carefully planned scripts in a disturbing pattern of aberrant behavior. With an exceptional cast headed by Anthony Hopkins, Ed Harris, Evan Rachel Wood, James Marsden, Thandiwe Newton and Jeffrey Wright, 'Westworld' was inspired by Michael Crichton's 1973 film.
The X-Files
Synopsis: The truth is out there. FBI agents Scully and Mulder seek it in this sci-fi phenomenon about their quest to explain the seemingly unexplainable. Their strange cases include UFO sightings, alien encounters and abductions, and just about everything else among the paranormal.
One-Punch Man
Synopsis: Saitama only became a hero for fun, but after three years of "special" training, he finds that he can beat even the mightiest opponents with a single punch. Though he faces new enemies every day, it turns out being devastatingly powerful is actually kind of a bore. Can a hero be too strong?
Solar Opposites
Synopsis: A team of four aliens escape their exploding home world only to crash land into a move-in ready home in suburban America. They are evenly split on whether Earth is awful or awesome. Korvo (Justin Roiland) and Yumyulack (Sean Giambrone) only see the pollution, crass consumerism, and human frailty while Terry (Thomas Middleditch) and Jesse (Mary Mack) love humans and all their TV, junk food and fun stuff. Their mission: protect the Pupa, a living super computer that will one day evolve into its true form, consume them and terraform the Earth.
Smallville
Synopsis: After a meteor shower bursts from the heavens, raining destruction on the unsuspecting citizens of Smallville, years pass, and the healing process leaves the town's inhabitants with scars and secrets. From the ashes of tragedy, a popular yet awkward teen attempts to decipher the meaning of his life and his clouded past.
Cowboy Bebop
Synopsis: Explore the galaxy in this undeniably hip series that inspired a generation – and redefined anime as an indisputable art form. The Bebop crew is just trying to make a buck, and they're the most entertaining gang of bounty hunters in the year 2071.
The Twilight Zone
Synopsis: "The Twilight Zone" was the brainchild of Emmy Award-winner Rod Serling, who served as host and wrote over 80 episodes of the original show's 150-plus episode run. It's a strange mix of horror, science-fiction, drama, comedy and superstition. Serling introduced each episode, and many of the black and white hours concluded with a surprise ending. Actors such as Burt Reynolds, Roddy McDowell and Robert Redford made appearances in some of the more well-known stories.
The Librarians
Synopsis: Flynn Carsen (Noah Wyle: ER, Falling Skies) may appear to be an ordinary librarian working for the world-famous Metropolitan Library, but beneath the public library lies the centuries-old headquarters of scholars and adventurers who investigate the bizarre, collect dangerous artifacts and save the world from supernatural threats. This is The Library,and Flynn is The Librarian.
Legion
Synopsis: LEGION follows the story of David Haller, a troubled young man who may be more than human. Since he was a teenager, David has struggled with mental illness. Diagnosed as schizophrenic, he has been in and out of psychiatric hospitals for years. But after a strange encounter with a fellow patient, David is confronted with the possibility that the voices he hears and the visions he sees might be real.
11.22.63
Synopsis: Imagine having the power to change history. Would you journey down the "rabbit hole?" This eight –part event series follows Jake Epping (James Franco), an ordinary high school teacher, presented with the unthinkable mission of traveling back in time to prevent the assassination of John F. Kennedy on November 22, 1963. Jake travels to the past in order to solve the most enduring mystery of the 20th century: who killed JFK, and could it have been stopped? But as Jake will learn, the past does not want to be changed. And trying to divert the course of history may prove fatal.
His Dark Materials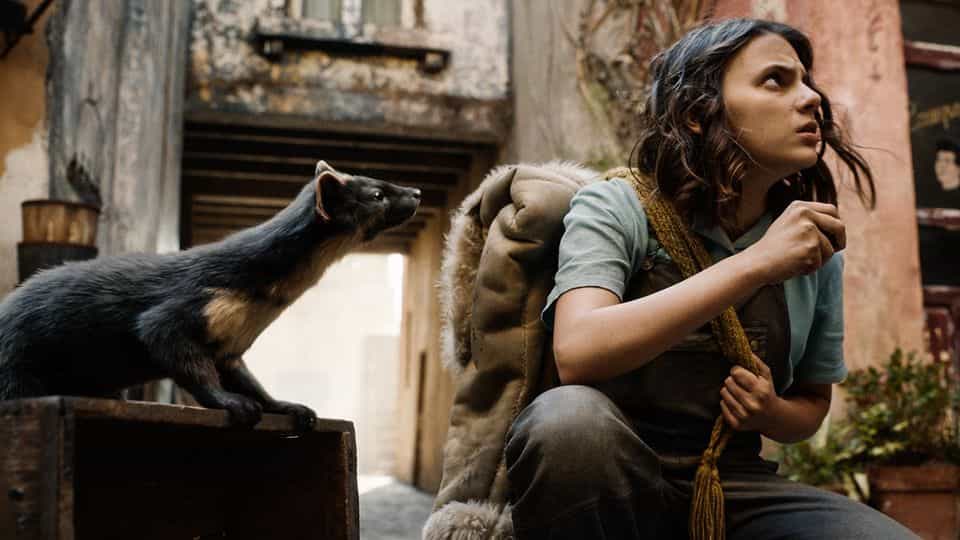 Synopsis: From Philip Pullman's epic "His Dark Materials" fantasy trilogy (which consists of the books "The Golden Compass," "The Subtle Knife," and "The Amber Spyglass") comes this compelling HBO series that follows young orphan Lyra (Dafne Keen) on an incredible adventure into a parallel world where a human's soul exists outside one's body–in the form of a talking animal.
Ben 10 (2005)
Synopsis: Now, with the Omnitrix, Ben can transform into any of 10 alien heroes — each with their own special powers. And Ben is going to need all the powers he can get if he is going to save the world from Vilgax and his evil alien forces.
The Gifted
Synopsis: Family adventure series THE GIFTED, from 20th Century Fox Television in association with Marvel Television, tells the story of a suburban couple whose ordinary lives are rocked by the sudden discovery that their children possess mutant powers. Forced to go on the run from a hostile government, the family joins up with an underground network of mutants and must fight to survive.
Stargate SG-1
Synopsis: Step through the stargate with SG-1, a team of soldiers and scientists, as they travel instantaneously to other planets to explore, forge alliances, defuse crises, establish trade, investigate ancient mysteries, and defend Earth from such hostile forces as the Goa'uld, the Replicators, and the Ori.
Star Trek: The Next Generation
Synopsis: Star Trek: The Next Generation (TNG) focuses on the 24th century adventures of Captain Jean-Luc Picard aboard the U.S.S. Enterprise (NCC-1701-D). This incarnation of the famous starship is much larger than the one captained by James T. Kirk a century earlier, and, accordingly, it carries a larger crew complement: 1,012 men, women…and, surprisingly, children. This era's Starfleet Command believes that men and women are more likely to sign up for long-term exploratory missions if they think of their ship as home. Thus, Picard's crew enjoys many of the comforts they'd have otherwise left behind, including a wide variety of recreational opportunities, "replicated" food dishes to suit every palate, and quarters large enough to share with spouses and offspring. There are schools for the children and a bar (stocked with synthetic alcohol, or synthehol) where the adults can unwind. However, the ongoing mission—no longer limited to a mere five years—remains virtually the same as it was during Kirk's time: to seek out new life and new civilizations, and to boldly go where no one has gone before.
Star Trek: Voyager
Synopsis: The wildly successful Star Trek franchise continues as Capt. Kathryn Janeway and the crew of the U.S.S. Voyager follow a Maquis ship into the Badlands, and one species-saving decision later, find themselves in the Delta Quadrant, 70,000 light years away from the Alpha Quadrant, the Federation, and home. The two ships must join together to make it back, facing treacherous battles from the outside world — and from within.
Star Trek: Deep Space Nine
Synopsis: At Deep Space Nine, a space station located next to a wormhole, Cmdr. Sisko (Avery Brooks) and crew members Odo (Rene Auberjonois), O'Brien (Colm Meaney) and Dax (Terry Farrell) welcome alien visitors, root out evildoers and solve all types of unexpected problems that come their way.
Star Trek: The Original Series
Synopsis: The 23rd century adventures of Captain James T. Kirk and the U.S.S. Enterprise (NCC-1701), a powerful interstellar spacecraft dispatched by Earth-based Starfleet Command to explore the galaxy. Kirk commands a crew of 430 men and women aboard his starship, which can travel at speeds surpassing the speed of light. Kirk's five-year mission—and his mandate from Starfleet—is to seek out new life and new civilizations, and to boldly go where no man has gone before.
Firefly
Synopsis: The Crew of a starship travel through outer space after Earth's resources have diminished and forced us to look elsewhere in 2517. Captain Malcolm "Mal" Reynolds (Nathan Fillion) steers his bandit-crew through anything to keep them alive, and keep flying.
The Runaways
Synopsis: Every teenager thinks their parents are evil. What if you found out they actually were? Marvel's Runaways is the story of six diverse teenagers who can barely stand each other but who must unite against a common foe – their parents.
Marvel's M.O.D.O.K.
Synopsis: Taking over the world has never felt farther away as the megalomaniacal super villain M.O.D.O.K. struggles to maintain control over his evil organization and his demanding family.
People of Earth
Synopsis: People of Earth is an American comedy television series created by David Jenkins about a support group for alien abductees.
Timeless
Synopsis: This high-octane drama follows an unlikely trio who travel through time to battle a master criminal intent on altering the fabric of human history with potentially catastrophic results.
---
This concludes the list of the best sci-fi TV shows on Hulu you can watch right now. So, if you have watched them tell us in the comments and we will make a new list for you, and if you haven't what are you waiting for.