Sci-fi is one of the most well-liked genres in all of cinema because it brings us unimaginable concepts that are not only entertaining but also make us think about ourselves and our future. The sci-fi genre has also done wonders for television shows as many of these have a long time available to tell a single story they include many elements that sci-fi fans absolutely love. So, if you have a subscription to Max (formerly known as HBO Max), here are the sci-fi shows on Max you can watch right now.
The Last of Us
Synopsis: The Last of Us takes place 20 years after modern civilization has been destroyed. In this action-adventure series, Joel (Pedro Pascal), a hardened survivor, is hired to smuggle Ellie (Bella Ramsey), a 14-year-old girl, out of an oppressive quarantine zone. What starts as a small job soon becomes a brutal and heartbreaking journey as they traverse the U.S. and depend on each other for survival.
Years and Years
Synopsis: Explore the day-to-day lives of the Lyons family–and all of the incredible technological innovations and political upheaval that come with it–in this limited drama series. After the families converge on one crucial night in 2019, the story follows their lives and loves over the next 15 years as a new world begins to form.
Torchwood
Synopsis: Torchwood follows the adventures of a team of investigators led by the enigmatic Captain Jack Harkness. Set in the UK in the present day, the team uses scavenged alien technology to solve crime both alien and human.
Falling Skies
Synopsis: Falling Skies, executive-produced by Steven Spielberg, opens in the chaotic aftermath of an alien attack that has left most of the world completely incapacitated. Few survivors have banded together to begin the difficult task of fighting back.
Station Eleven
Synopsis: A post-apocalyptic saga spanning multiple timelines, this limited drama series tells the stories of survivors of a devastating flu as they attempt to rebuild and reimagine the world anew while holding on to the best of what's been lost. STATION ELEVEN is based on the international bestseller of the same name by Emily St. John Mandel.
Fringe
Synopsis: The critically acclaimed FRINGE explores the ever-blurring line between science fiction and reality, where hybrid monsters tear through sewers, thieves walk through walls and portals open to parallel universes. Unable to police a world in which science has advanced beyond our wildest dreams — and nightmares — FBI Special Agent Olivia Dunham seeks help from eccentric 'fringe' scientist Dr. Walter Bishop and his jack-of-all trades son, Peter. Under the direction of Special Agent Phillip Broyles and assisted by Agents Astrid Farnsworth, Charlie Francis and Lincoln Lee, the Fringe Team investigates unusual incidents that defy human logic and unimaginable events that threaten our very existence on a universal scale.
Harley Quinn
Synopsis: Harley Quinn (Kaley Cuoco) has finally broken things off once and for all with the Joker (Alan Tudyk) and attempts to make it on her own as the criminal Queenpin of Gotham City in this half-hour adult animated action-comedy series. With the help of Poison Ivy (Lake Bell) and a ragtag crew of DC castoffs, Harley tries to earn a seat at the biggest table in villainy: the Legion of Doom!
Doom Patrol
Synopsis: Doom Patrol reimagines one of DC's most beloved groups of Super Heroes: Robotman aka Cliff Steele (series star Brendan Fraser), Negative Man aka Larry Trainor (series star Matt Bomer), Elasti-Woman aka Rita Farr (series star April Bowlby) and Crazy Jane (series star Diane Guerrero), led by modern-day mad scientist Niles Caulder aka The Chief (series star Timothy Dalton). Each member of the Doom Patrol suffered a horrible accident that gave them superhuman abilities, but also left them scarred and disfigured. Traumatized and downtrodden, the team found their purpose through The Chief, coming together to investigate the weirdest phenomena in existence. Following the mysterious disappearance of The Chief these reluctant heroes will find themselves in a place they never expected to be, called to action by none other than Cyborg (series star Joivan Wade), who comes to them with a mission hard to refuse. Part support group, part Super Hero team, the Doom Patrol is a band of superpowered freaks who fight for a world that wants nothing to do with them. Based on the characters created for DC by Arnold Drake, Bob Haney and Bruno Premiani.
Titans
Synopsis: Titans follows young heroes from across the DC Universe as they come of age and find belonging in a gritty take on the classic Teen Titans franchise. Dick Grayson and Rachel Roth, a special young girl possessed by a strange darkness, get embroiled in a conspiracy that could bring Hell on Earth. Joining them along the way are the hot-headed Starfire and loveable Beast Boy. Together they become a surrogate family and team of heroes.
Peacemaker
Synopsis: Peacemaker explores the continuing story of the character that John Cena reprises in the aftermath of executive producer James Gunn's 2021 film The Suicide Squad – a compellingly vainglorious man who believes in peace at any cost, no matter how many people he has to kill to get it! The series stars John Cena as Peacemaker, Danielle Brooks as Adebayo, Freddie Stroma as Vigilante, Jennifer Holland as Harcourt, Chukwudi Iwuji as Murn, Steve Agee as Economos and Robert Patrick as Auggie Smith.
His Dark Materials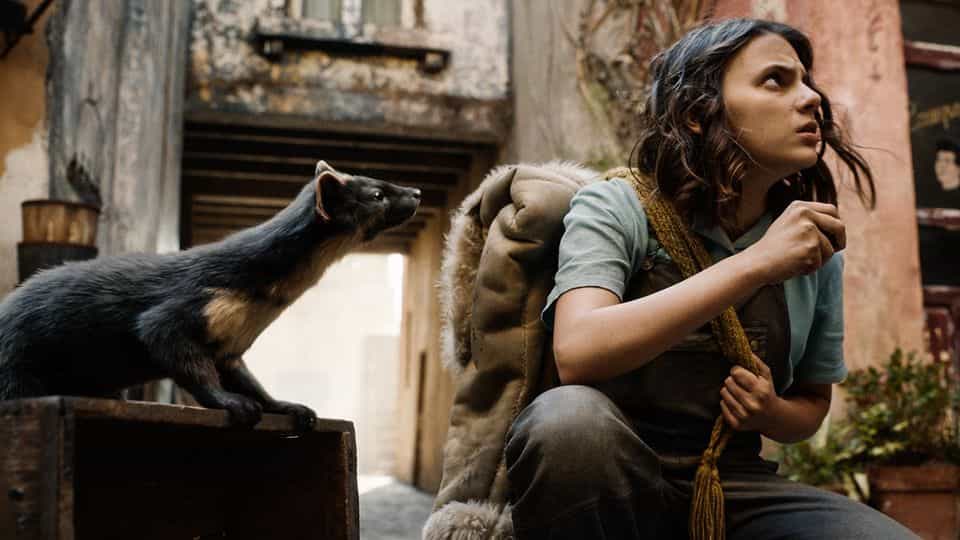 Synopsis: His Dark Materials stars Dafne Keen, James McAvoy, Ruth Wilson and Lin-Manuel Miranda. Adapting Philip Pullman's award-winning trilogy of the same name, which is considered a modern masterpiece of imaginative fiction, the first season follows Lyra, a seemingly ordinary but brave young woman from another world. Her search for a kidnapped friend uncovers a sinister plot involving stolen children, and becomes a quest to understand a mysterious phenomenon called Dust. As she journeys through the worlds, including our own, Lyra meets Will, a determined and courageous boy. Together, they encounter extraordinary beings and dangerous secrets, with the fate of both the living — and the dead — in their hands.
Avenue 5
Synopsis: Created by Veep's Armando Iannucci, Avenue 5 is a new HBO comedy set 40 years in the future when travelling the solar system is no longer the stuff of sci-fi fantasy but a booming, multibillion-dollar business. The series stars Hugh Laurie as Ryan Clark, the confident and suave captain of "Avenue 5" – a space cruise ship with luxury amenities like gourmet buffets, a spa, an observation deck and yoga classes. Among the 5,000 passengers and crew on board are billionaire Herman Judd (Josh Gad), the mercurial face and name behind Avenue 5; Judd's right-hand-woman Iris Kimura (Suzy Nakamura); head of customer relations Matt Spencer (Zach Woods); engineer Billie McEvoy (Lenora Crichlow); and strong-willed passenger Karen Kelly (Rebecca Front). Monitoring Avenue 5 from the ground is Rav Mulcair (Nikki Amuka-Bird), the seen-it-all head of Judd Mission Control. As the series begins, Avenue 5's eight-week journey around Saturn is underway and its systems are optimal. But when the ship suddenly encounters technical difficulties, it's up to Ryan and his crew to calm the disgruntled passengers and find a way to deal with unexpected events onboard – though they may or may not be equipped for the task.
Room 104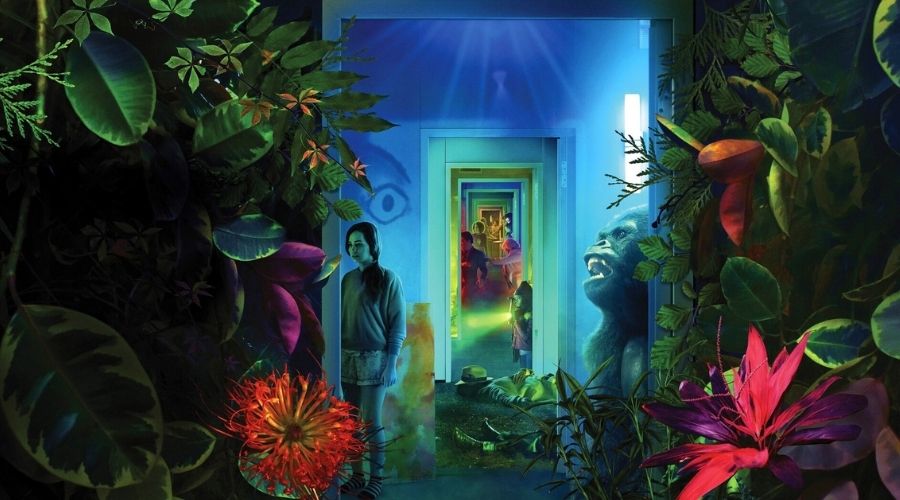 Synopsis: Tap your inner voyeur and prepare to see something totally unexpected in this electrifying HBO anthology series–created by Jay and Mark Duplass ('Animals.,' 'Togetherness')–that peeks inside a room at an average American corporate motel, exploring the stories of the characters who pass through it on any given night.
Rick and Morty
Synopsis: After having been missing for nearly 20 years, Rick Sanchez suddenly arrives at daughter Beth's doorstep to move in with her and her family. Although Beth welcomes Rick into her home, her husband, Jerry, isn't as happy about the family reunion. Jerry is concerned about Rick, a sociopathic scientist, using the garage as his personal laboratory. In the lab, Rick works on a number of sci-fi gadgets, some of which could be considered dangerous. But that's not all Rick does that concerns Jerry. He also goes on adventures across the universe that often involve his grandchildren, Morty and Summer.
Watchmen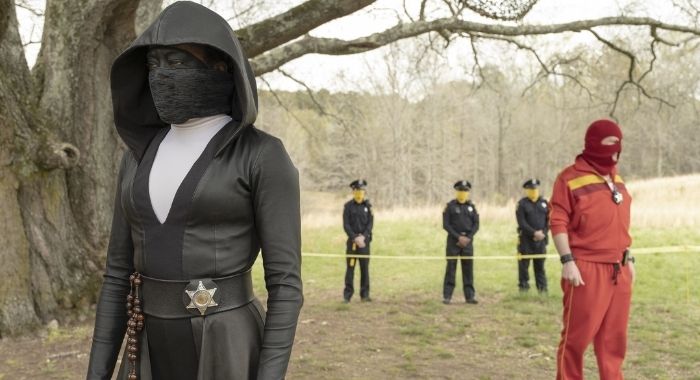 Synopsis: Set in an alternate history where masked vigilantes are treated as outlaws, this epic series from executive producer Damon Lindelof (Lost; HBO's The Leftovers) embraces the nostalgia of the original groundbreaking graphic novel of the same name, while attempting to break new ground of its own. Regina King (HBO's The Leftovers) leads the cast as Angela Abar, who wears two masks; one as a lead detective in The Tulsa Police Force and another as wife and mother of three. The cast also includes Jeremy Irons, Don Johnson, Jean Smart, Tim Blake Nelson, Louis Gossett Jr., Yahya Abdul-Mateen II, Tom Mison, Frances Fisher and Sara Vickers.​