Every month we get a host of new TV shows on streaming services, and every month we are here to suggest some of the best and most talked-about shows that will be airing in the upcoming month so you can easily choose which show you would like to see and where and when it will be available. So, here are the best TV shows coming to streaming services in April 2022.
The Outlaws (Prime Video)
Streaming on: April 1
Synopsis: The Outlaws is a comedy thriller about a disparate group of lawbreakers thrown together to complete a community service sentence. Seven strangers from different walks of life are forced to work together to renovate a derelict community center. When one of their number gets dragged into a dangerous world of organized crime, they unite in ways none of them thought possible.
Also Read: Best Shows on Prime Video to Binge Right Now
Slow Horses (Apple TV+)
Streaming on: April 1
Synopsis: Slow Horses is a darkly humorous espionage drama that follows a dysfunctional team of British intelligence agents who serve in a dumping ground department of MI5 known un-affectionately as Slough House. Oldman stars as Jackson Lamb, the brilliant but irascible leader of the spies, who end up in Slough House due to their career-ending mistakes as they frequently find themselves blundering around the smoke and mirrors of the espionage world.
The Hardy Boys Season 2 (Hulu)
Streaming on: April 6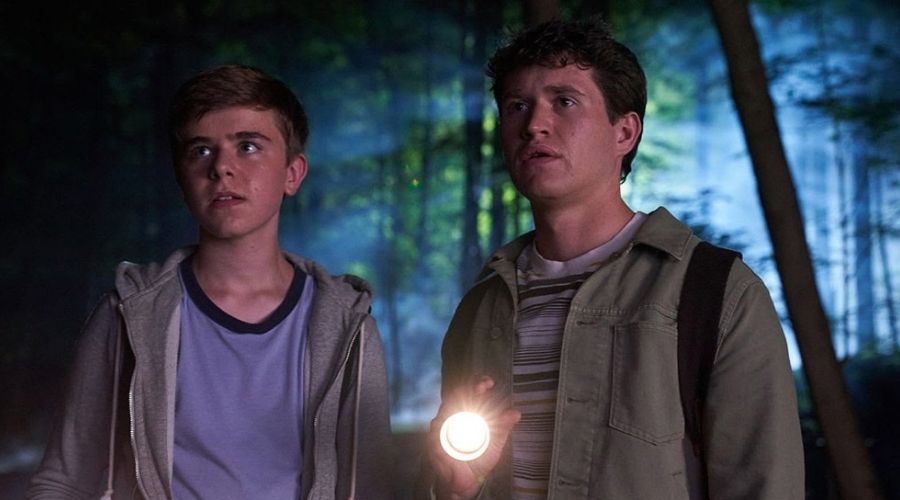 Synopsis: The second season picks up six months after the events of Season 1, building on the mystery and drama of the inaugural season and welcoming new friends and suspects. In Season 2, when a Bridgeport classmate mysteriously disappears, Frank (Rohan Campbell) and Joe Hardy (Alexander Elliot) drop their new normal routine to get back to detective work. But when they discover the mystical relic they destroyed last year is still in play, it becomes clear their simple missing person case is actually part of something far more sinister. The Hardy boys and their friends must quickly learn who they can and can't trust as they race against time to unravel the truth, and ultimately realize that no one is safe from their past.
Also Read: Best New Shows on Hulu in April 2022
Tokyo Vice (HBO Max)
Streaming on: April 7
Synopsis: Jake Adelstein is the first and only Western reporter ever to write for a Japanese newspaper. Based on his memoir, TOKYO VICE is Jake's (Elgort) daily descent into the neon soaked underbelly of Tokyo, where he embeds himself into the police squad and becomes enmeshed in the hidden, complex and corrupted cultures of the city's vice cops and the criminal underworld. Tokyo Vice takes us deep into a series of overlapping worlds, where no one and nothing is who or what they seem.
Elite Season 5 (Netflix)
Streaming on: April 8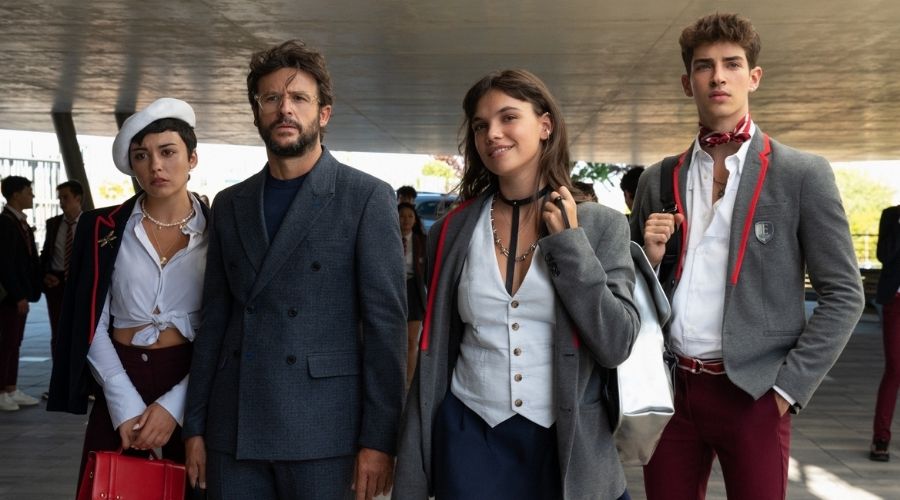 Synopsis: A new season is coming ahead at Las Encinas with so many businesses to attend. After Phillipe's fateful New Year's party and Guzman's runaway, the secret about Armando's death could destroy the love story between Samuel and Ari. Meanwhile, Rebeca is going through a process of self-discovery, while Omar is recovering from his separation from Ander; in addition, the appearance of Adam Nourou, winner of the Goya for Best New Actor for the film Adú, who will play Bilal, will complicate his relationship with Samuel. Phillipe's confession of abuse, Patrick's anger issues, Benjamin's revenge desires, a present from Armando to Mencia that could destroy "the benjamins", a pact of silence between Samuel and Rebecca that doesn't last long, bringing the worst consequences. A minefield where two fresh new students arrive: Isadora, Valentina Zenere (Cable Girls), the young heiress of a huge nightlife business empire, and Iván, André Lamoglia (Juacas), son of the world's biggest soccer star. Of course, neither of them will be unnoticed.
Also Read: Best 15 New Movies on Netflix in April 2022
Woke Season 2 (Hulu)
Streaming on: April 8
Synopsis: Cartoonist Keef Knight is now a popular activist on the rise, but he's facing a world where "woke" has become big business. Can Keef and his friends bring about real change, or is it just about the dollar$? And can Keef navigate this new world without destroying what he's become? Inspired by the life and work of artist Keith Knight, "Woke" continues to upend Black nerd and activist culture, deftly satirizing with a wink and a smile.
Killing It (Peacock)
Streaming on: April 14
Synopsis: Killing It is a comedy about class, capitalism and one man's quest to achieve the American dream. And also about hunting really big snakes.
Also Read: Best Peacock Original Movies and Shows
Anatomy of a Scandal (Netflix)
Streaming on: April 15
Synopsis: A psychological thriller and gripping courtroom drama, the series infiltrates Britain's elite through personal and political scandal, where the truth lies between justice and privilege. James and Sophie Whitehouse live in a blissful and rarified world. A Minister in Parliament, a loving family at home, James' trajectory appears without limits. Until a scandalous secret suddenly comes to light. Barrister Kate Woodcroft has a trajectory of her own, and her prosecution threatens to tear into Westminster, the Whitehouse marriage, and her own personal esteem.
Roar (Apple TV+)
Streaming on: April 15
Synopsis: Roar is an anthology series of darkly comic feminist fables. Spanning genres from magical realism to psychological horror, these eight stand-alone stories feature ordinary women in some pretty extraordinary circumstances. In Roar, women eat photographs, date ducks, live on shelves like trophies. And yet, their struggles are universal.
Also Read: Best 10 Apple TV+ Original Shows (Ranked)
Outer Range (Prime Video)
Streaming on: April 15
Synopsis: Outer Range centers on Royal Abbott (Josh Brolin), a rancher fighting for his land and family, who discovers an unfathomable mystery at the edge of Wyoming's wilderness. A thrilling fable with hints of wry humor and supernatural mystery, Outer Range examines how we grapple with the unknown. At the onset of the series, the Abbotts are coping with the disappearance of daughter-in-law Rebecca. They are pushed further to the brink when the Tillersons (the gaudy owners of the neighboring profit-driven ranch) make a play for their land. An untimely death in the community sets off a chain of tension-filled events, and seemingly small-town, soil-bound troubles come to a head with the arrival of a mysterious black void in the Abbotts' west pasture. Wild revelations unfold as Royal fights to protect his family; through his eyes, we begin to see how time contains secrets held in the past and unsettling mysteries foreshadowed.
Russian Doll Season 2 (Netflix)
Streaming on: April 20
Synopsis: Set four years after Nadia (Natasha Lyonne) and Alan (Charlie Barnett) escaped mortality's time loop together, season two of Russian Doll will continue to explore existential thematics through an often humorous and sci-fi lens. Discovering a fate even worse than endless death, this season finds Nadia and Alan delving deeper into their pasts through an unexpected time portal located in one of Manhattan's most notorious locations. At first they experience this as an ever-expanding, era-spanning, intergenerational adventure but they soon discover this extraordinary event might be more than they bargained for and, together, must search for a way out.
The Flight Attendant Season 2 (HBO Max)
Streaming on: April 21
Synopsis: Cassie Bowden (Kaley Cuoco) is living her best sober life in Los Angeles while moonlighting as a CIA asset in her spare time. But when an overseas assignment leads her to inadvertently witness a murder, she becomes entangled in another international intrigue. The season filmed in Los Angeles, Berlin and Reykjavik. Returning series regulars Cuoco, Zosia Mamet, Griffin Matthews, Deniz Akdeniz and Rosie Perez. Returning recurring guest stars T.R. Knight, Yasha Jackson and Audrey Grace Marshall. The season also stars new series regulars Mo McRae, Callie Hernandez and JJ Soria, as well as new recurring guest stars Alanna Ubach, Cheryl Hines, Jessie Ennis, Mae Martin, Margaret Cho, Santiago Cabrera, Sharon Stone and Shohreh Aghdashloo.
Also Read: Best New Shows on HBO Max in April 2022
Heartstopper (Netflix)
Streaming on: April 22
Synopsis: Boy meets boy. Boys become friends. Boys fall in love. When gentle Charlie and rugby-loving Nick meet at secondary school, they quickly discover that their unlikely friendship is blossoming into an unexpected romance. Charlie, Nick and their circle of friends must navigate the ever-relatable journey of self discovery and acceptance, supporting each other as they learn to find their most authentic selves.
A Very British Scandal Season 2 (Prime Video)
Streaming on: April 22
Synopsis: The true story of the divorce of the Duke and Duchess of Argyll, one of the most notorious, extraordinary and brutal legal cases of the 20th century. Written by Sarah Phelps, Directed by Anne Sewitsky, and Starring Claire Foy, Paul Bettany.
The Baby (HBO Max)
Streaming on: April 24
Synopsis: When 38-year-old Natasha is unexpectedly landed with a baby, her life of doing what she wants, when she wants, dramatically implodes. Controlling, manipulative and with violent powers, the baby twists Natasha's life into a horror show. Where does it come from? What does it want? And what lengths will Natasha have to go to in order to get her life back? She doesn't want a baby. The baby wants her.
Barry Season 3 (HBO Max)
Streaming on: April 24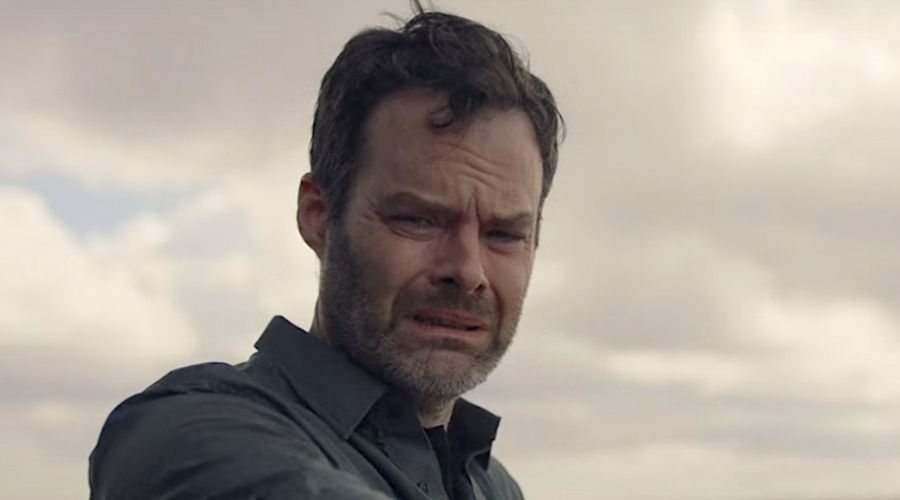 Synopsis: Desperate to leave his violent past behind in favor of his newfound passion, Barry (Hader) is attempting to untangle himself from the world of contract killing and fully immerse himself in acting. But getting out is messy. While Barry has eliminated many of the external factors that pushed him towards violence, he soon discovers they weren't the only forces at play. What is it about his own psyche that led him to become a killer in the first place? Season three finds Barry and the other characters trying to make the right choice.
We Own This City (HBO Max)
Streaming on: April 25
Synopsis: Executive produced by George Pelecanos (The Deuce) and David Simon (The Wire) — and based on the book by Baltimore Sun reporter Justin Fenton — We Own This City is a six-hour, limited series chronicling the rise and fall of the Baltimore Police Department's Gun Trace Task Force. It examines the corruption and moral collapse that befell an American city in which the policies of drug prohibition and mass arrest were championed at the expense of actual police work. The cast includes Jon Bernthal (The Walking Dead, Show Me a Hero), Josh Charles (The Good Wife, In Treatment), Wunmi Mosaku (Lovecraft Country), and Jamie Hector (BOSCH, The Wire), among many others. See the full cast here.
The Offer (Paramount+)
Streaming on: April 28
Synopsis: The Offer is based on Oscar-winning producer Albert S. Ruddy's extraordinary, never-revealed experiences of making "The Godfather." The series stars Miles Teller as Albert S. Ruddy, Matthew Goode as Robert Evans, Juno Temple as Bettye McCartt, Giovanni Ribisi as Joe Colombo, Dan Fogler as Francis Ford Coppola, Burn Gorman as Charles Bluhdorn and Colin Hanks as Barry Lapidus.
Also Read: Everything New Coming to Paramount+ in April 2022
Under the Banner of Heaven (Hulu)
Streaming on: April 28
Synopsis: FX's Under the Banner of Heaven, the original limited series inspired by the true crime bestseller by Jon Krakauer, follows the events that led to the 1984 murder of Brenda Wright Lafferty (Daisy Edgar-Jones) and her baby daughter in a suburb in the Salt Lake Valley, Utah. As Detective Jeb Pyre (Andrew Garfield) investigates events which transpired within the Lafferty family, he uncovers buried truths about the origins of the LDS religion and the violent consequences of unyielding faith. What Pyre, a devout Mormon, unearths leads him to question his own faith.
Made For Love Season 2 (HBO Max)
Streaming on: April 28
Synopsis: The comedy series is a darkly absurd and cynically poignant story of love and divorce. It follows Hazel Green (Cristin Milioti), a thirty-something woman on the run after 10 years in a suffocating marriage to Byron Gogol (Billy Magnussen), a controlling tech billionaire. Soon she discovers that her husband has implanted a monitoring device – the Made for Love chip – in her brain, allowing him to track her, watch her, and know her "emotional data" as she tries to regain her independence. Through the chip, Byron's able to watch Hazel's every move as she flees to her desert hometown to take refuge with her aging widower father Herbert (Ray Romano) and his synthetic partner, Diane.
Grace and Frankie Season 7 Part B (Netflix)
Streaming on: April 29
Synopsis: Seven years ago, Grace and Frankie's lives turned upside down when their longtime husbands left them for… each other. Both sparring partners and partners-in-crime, Grace and Frankie formed an unlikely and unbreakable bond as they faced uncertain futures head-on, and hand-in-hand. They've laughed together, cried together, did shrooms together, and twice-over became successful entrepreneurs together. A history-making 94 episodes later, Grace and Frankie continue to show themselves, their families, and their fans what it means to live life to the fullest, fearlessly and unapologetically. Here's to seven seasons of laughs, tears, mood-enhancers, and good vibes. And, as Grace and Frankie would say, fuck it. This may be their final chapter, but they're just getting started.
Ozark Season 4 Part B (Netflix)
Streaming on: April 29
Synopsis: Marty and Wendy are rid of Helen and climb to the top of Navarro's empire. They find another opportunity to get out of the Ozarks but some past sins won't stay buried and the most dangerous threats come from blood.
Shining Girls (Apple TV+)
Streaming on: April 29
Synopsis: Based on Lauren Beukes' best-selling novel, "Shining Girls" follows Kirby Mazrachi (Moss) as a Chicago newspaper archivist whose journalistic ambitions were put on hold after enduring a traumatic assault. When Kirby learns that a recent murder mirrors her own case, she partners with seasoned, yet troubled reporter Dan Velazquez (played by Wagner Moura), to uncover her attacker's identity. As they realize these cold cases are inextricably linked, their own personal traumas and Kirby's blurred reality allow her assailant to remain one step ahead. In addition to Moss and Moura, the gripping drama stars Phillipa Soo, Amy Brenneman and Jamie Bell.