If we know anything, it's that Viking movies and shows can certainly fit in many genres but if we are talking about it seriously, Vikings on its own is a separate genre because there is a different feel to any Viking-related movie or show that can only come from this specific genre. So, if you like Vikings-themed movies or shows here are the 7 absolutely best you can watch.
7. Norsemen (Netflix)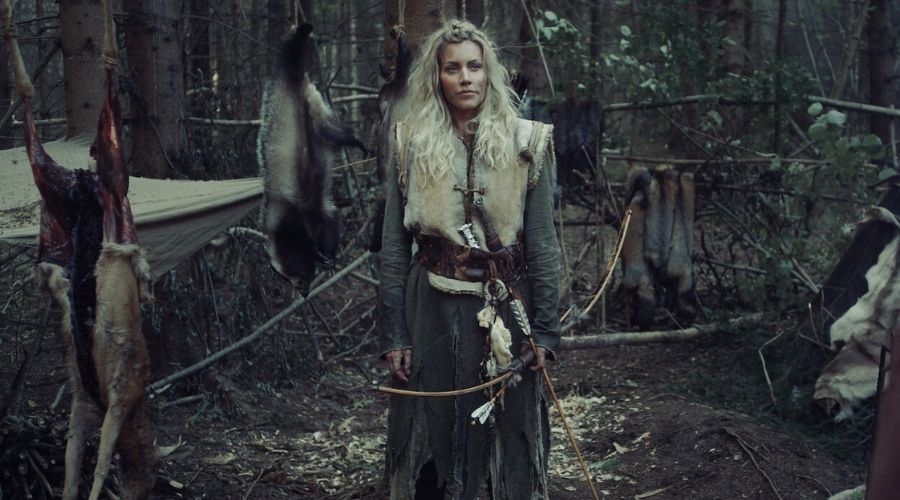 Synopsis: Norsemen is an epic and humorous series set in the viking age. The year is 791 and we follow the everyday life of the vikings from the village Nordheim, and the ever growing threat from Earl Varg. The vikings of Norheim has enjoyed wealth and power ever since they found the road to the west, but are often challenged by power struggles, dirty tricks, deaths and jealousy.
6. Vikings: Valhalla (Netflix)
Synopsis: Set over a thousand years ago in the early 11th century, Vikings: Valhalla chronicles the heroic adventures of some of the most famous Vikings who ever lived — the legendary explorer Leif Eriksson (Sam Corlett), his fiery and headstrong sister Freydis Eriksdotter (Frida Gustavsson), and the ambitious Nordic prince Harald Sigurdsson (Leo Suter). As tensions between the Vikings and the English royals reach a bloody breaking point and as the Vikings themselves clash over their conflicting Christian and pagan beliefs, these three Vikings begin an epic journey that will take them across oceans and through battlefields, from Kattegat to England and beyond, as they fight for survival and glory.
5. How to Train Your Dragon (Prime Video)
Synopsis: This Academy Award®-nominated DreamWorks Animation film rolls fire-breathing action, epic adventure and big laughs into a captivating, fun and original story. Hiccup is a young Viking who defies tradition and befriends one of his deadliest foes – a ferocious dragon he calls Toothless. Together, the unlikely heroes fight against the odds to save both their worlds in this wonderful, feel-good hit.
4. Thor: Ragnarok (Disney+)
Synopsis: In Marvel Studios' Thor: Ragnarok, Thor is imprisoned on the other side of the universe without his mighty hammer and finds himself in a race against time to get back to Asgard to stop Ragnarok – the destruction of his home world and the end of Asgardian civilization at the hands of an all-powerful new threat, the ruthless Hela. But first he must survive a deadly gladiatorial contest that pits him against his former ally and fellow Avenger – the Incredible Hulk!
3. The Last Kingdom (Netflix)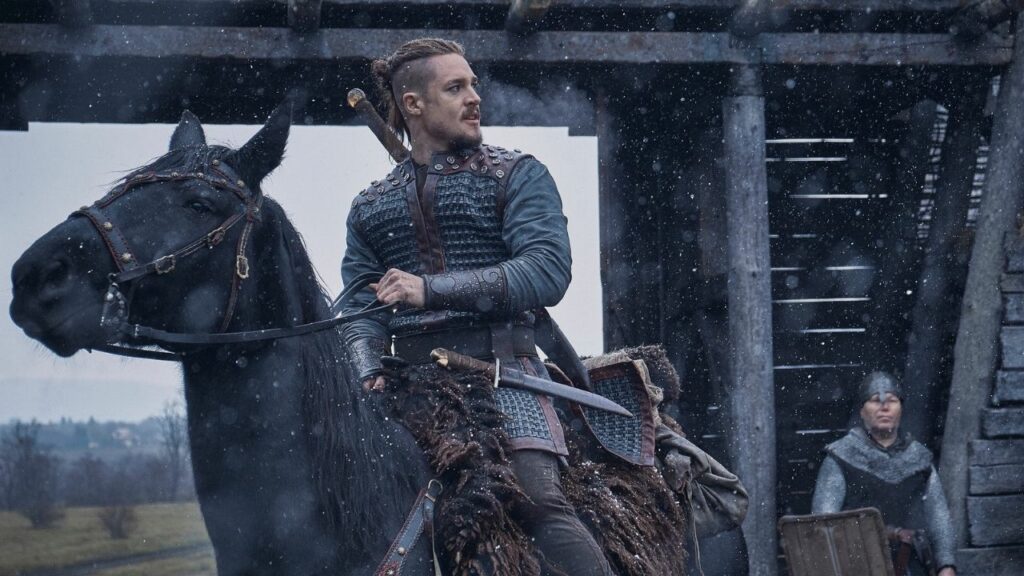 Synopsis: A story of redemption, vengeance, and self-discovery set against the birth of England, this drama series follows young warrior and outsider, Uhtred on a fierce mission to reclaim his birthright. The Last Kingdom combines real historical figures and events with fiction, re-telling the history of King Alfred the Great and his desire to unite the many separate kingdoms into what would become England.
Synopsis: From visionary director Robert Eggers comes The Northman, an action-filled epic that follows a young Viking prince on his quest to avenge his father's murder. With an all-star cast that includes Alexander Skarsgård, Nicole Kidman, Claes Bang, Anya Taylor-Joy, Ethan Hawke, Björk, and Willem Dafoe.
Synopsis: Bjorn Ironside has ambitions for the Kingdom of Kattegat, he dreams of peace and prosperity, but the fates have a different plan for the new King. A threat is looming, an enemy is resurgent–so much more ruthless than the rest. Lagertha too has dreams, to bury her sword and return to the simple life. But as enemy forces gather, Bjorn and Lagertha will rise to the challenge, because they are Viking heroes and can never surrender.