Lily Collins is one of the most beautiful and in-demand actresses working in Hollywood right now. The British American actress started her career at the early age of two with her first on-screen being in the British series Growing Pains. Then she went on to star in multiple movies and TV shows, which have been entertaining us for years. In recent times Collins is known for her successful Netflix series Emily in Paris. So, if you also love Lily Collins's Performances here are the best movies and shows starring Lily Collins.
10. Emily in Paris (Netflix)
Synopsis: Emily, an ambitious twenty-something marketing executive from Chicago, unexpectedly lands her dream job in Paris when her company acquires a French luxury marketing company — and she is tasked with revamping their social media strategy. Emily's new life in Paris is filled with intoxicating adventures and surprising challenges as she juggles winning over her work colleagues, making friends, and navigating new romances.
9. Windfall (Netflix)
Synopsis: In an opulent vacation home, a mysterious Intruder is forced to kidnap the property owners — a wealthy CEO and his WIFE — when they arrive unexpectedly. Awaiting money the INTRUDER has demanded, the Trio must navigate the long weekend as the Intruder's relationship to the CEO slowly becomes clear and the CEO and his Wife's marriage is put to the test. With the hours ticking by, the fates of all three intertwine with deadly consequence.
8. Extremely Wicked, Shockingly Evil and Vile (Netflix)
Synopsis: When a string of murders occur and her lover, Ted Bundy, is the main suspect, Liz Kendall refuses to believe it until the evidence mounts up.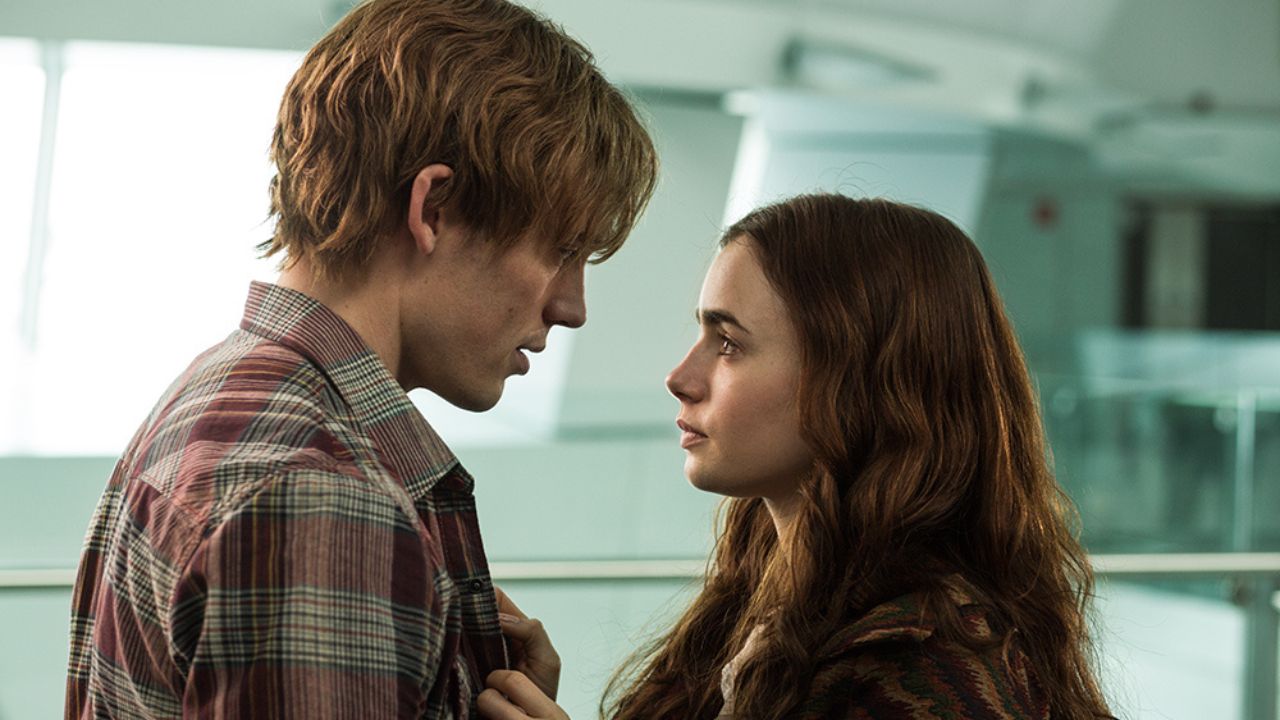 Synopsis: Rosie and Alex have been best friends since they were 5, so they couldn't possibly be right for one another…or could they? When it comes to love, life and making the right choices, these two are their own worst enemies. One awkward turn at 18, one missed opportunity…and life sends them hurling in different directions. But somehow, across time, space and different continents, the tie that binds them cannot be undone — despite unwanted pregnancies, disastrous love affairs, marriage, infidelity and divorce. Will they find their way back to one another, or will it be too late? Based on Cecelia Ahern's bestselling novel "Where Rainbows End", LOVE, ROSIE is a sassy, heart-warming, and utterly modern comedy-of-errors tale posing the ultimate question: Do we really only get one shot at true love?
Synopsis: Three years past his divorce, veteran novelist Bill Borgens (Academy Award® nominee Greg Kinnear) can't stop obsessing over, let alone spying on, his ex-wife Erica (Academy Award® winner Jennifer Connelly), who ignominiously left him for another man. Even as his neighbor-with-benefits, Tricia (Kristen Bell) tries to push him back into the dating pool, he remains blind to anyone else's charms. Meanwhile, his fiercely independent collegiate daughter Samantha (Lily Collins) is publishing her first novel while recoiling at the very thought of first love with a diehard romantic (Logan Lerman); and his teen son Rusty (Nat Wolff) is trying to find his voice, both as a fantasy writer and as the unexpected boyfriend of a dream girl with unsettlingly real problems. As each of these situations mounts into a tangled trio of romantic holiday crises, it brings the Borgens to surprising revelations about how endings become beginnings.
Synopsis: Oscar-winners Sandra Bullock and Kathy Bates, and country singing star Tim McGraw headline this deeply moving adaptation of the Michael Lewis bestseller about a young man whose size and prowess playing American-style football help him attain an education in school and in life. Newcomer Quinton Aaron portrays the oversized teenager transformed from a homeless street kid to a star athlete through the kindness and charity of a dynamic woman (Bullock–Gravity) who offers him a stable home, a caring family and the opportunity to follow his dreams. Tim McGraw takes the role of the husband who discovers the boy's talent, and Kathy Bates (Misery) plays the young man's strict tutor in this riveting, heartfelt true story directed by John Lee Hancock.​
4. To The Bone (Netflix)
Synopsis: Ellen is an unruly, 20-year-old anorexic girl who spent the better part of her teenage years being shepherded through various recovery programs, only to find herself several pounds lighter every time. Determined to find a solution, her dysfunctional family agrees to send her to a group home for youths, which is led by a non-traditional doctor. Surprised by the unusual rules—and charmed by her fellow patients—Ellen has to discover for herself how to confront her addiction and attempt self-acceptance, in order to stand a chance against her demons. Television veteran Marti Noxon brings her aptitude for storytelling to her remarkable debut feature, tackling the challenges of self-esteem with a refreshingly humorous—yet painstakingly honest—voice. Featuring a career-making performance by Lily Collins, and pitch-perfect supporting roles by Keanu Reeves, Carrie Preston, and Lili Taylor, To the Bone subverts expectations at every turn with its razor-sharp script, and its undiluted look at what young women face in living up to both society's expectations of beauty, and their own.
3. Okja (Netflix)
Synopsis: The film follows Mija, a young girl who must risk everything to prevent a powerful, multi-national company from kidnapping her best friend – a massive animal named 'Okja'.
2. Mank (Netflix)
Synopsis: 1930s Hollywood is re-evaluated through the eyes of scathing social critic and alcoholic screenwriter Herman J. Mankiewicz as he races to finish the screenplay of Citizen Kane for Orson Welles.
Synopsis: Victor Hugo's masterpiece Les Misérables comes to television in a six-part adaptation by multi award-winning screenwriter Andrew Davies. Dominic West stars as fugitive Jean Valjean, with David Oyelowo as his pursuer Inspector Javert and Lily Collins as the luckless single mother Fantine. Love, death, and the struggle for social justice in early 19th-century France feature in this beautifully faithful retelling of one of the world's most beloved stories.