Hulu has one of the greatest movie libraries it has something for everyone, from comedies to thrillers and from sci-fi to horror, so today we are going to list the best 8 indie horror thriller movies on Hulu you should watch right now.
So, here are the best 8 indie horror thriller movies streaming on Hulu right now:
I Trapped the Devil
Synopsis: Christmas is supposed to be a time for peace and joyful family reunions. But when Matt (AJ Bowen) and his wife Karen (Susan Burke) show up unannounced at the home of his estranged brother Steve (Scott Poythress) to celebrate the holidays, they are instead greeted with a horrifying surprise: trapped in the basement is a man. But not just any man. Steve believes that his hostage is none other than the devil himself. As shock and skepticism turn to fear and paranoia, Matt and Karen find themselves facing a terrifying quandary: is Steve dangerously unhinged? Or could the mysterious stranger really be evil incarnate? Either way, the stage is set for a true Christmas from hell.
Spree
Synopsis: Meet Kurt (Joe Keery), a 23-year-old rideshare driver for Spree, who is so desperate for social media attention that he'll stop at nothing to go viral. He comes up with a plan to livestream a rampage as a shortcut to infamy – coining his evil scheme "#thelesson" he installs a set of cameras in his car and begins streaming his rides. In the middle of all this madness, a stand-up comedian (Sasheer Zamata) with her own viral agenda crosses Kurt's path and becomes the only hope to put a stop to his misguided carnage.
Parasite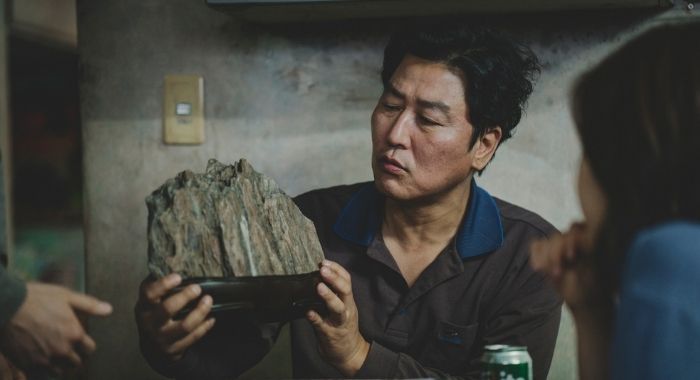 Synopsis: Meet the Park Family: the picture of aspirational wealth. And the Kim Family, rich in street smarts but not much else. Be it chance or fate, these two houses are brought together and the Kims sense a golden opportunity. Masterminded by college-aged Ki-woo, the Kim children expediently install themselves as tutor and art therapist, to the Parks. Soon, a symbiotic relationship forms between the two families. The Kims provide "indispensable" luxury services while the Parks obliviously bankroll their entire household. When a parasitic interloper threatens the Kims' newfound comfort, a savage, underhanded battle for dominance breaks out, threatening to destroy the fragile ecosystem between the Kims and the Parks.
False Positive
Synopsis: After months of trying and failing to get pregnant, Lucy and Adrian finally find their dream fertility doctor in Dr. Hindle (Pierce Brosnan). But after becoming pregnant with a healthy baby girl, Lucy begins to notice something sinister about Dr. Hindle.
The Lodge
Synopsis: A bone-chilling nightmare from the directors of GOODNIGHT MOMMY, THE LODGE follows a family who retreat to their remote winter cabin over the holidays. When the father (Richard Armitage) is forced to abruptly depart for work, he leaves his children, Aidan (IT's Jaeden Martell) and Mia (Lia McHugh) in the care of his new girlfriend, Grace (Riley Keough). Isolated and alone, a blizzard traps them inside the lodge as terrifying events summon specters from Grace's dark past.
Possessor
Synopsis: From the visionary mind of writer/director Brandon Cronenberg, POSSESSOR is an arresting sci-fi thriller about elite, corporate assassin Tasya Vos. Using brain-implant technology, Vos takes control of other people's bodies to execute high profile targets. As she sinks deeper into her latest assignment Vos becomes trapped inside a mind that threatens to obliterate her.
The Other Lamb
Synopsis: Deep in the woods, an all-female cult is presided over by a single man in this haunting folk horror from acclaimed director Małgorzata Szumowska. Starring Raffey Cassidy and Michiel Huisman, Szumowska's English-language debut is eerily beautiful and stunningly crafted, imbued with cut-throat tension.
The Clovehitch Killer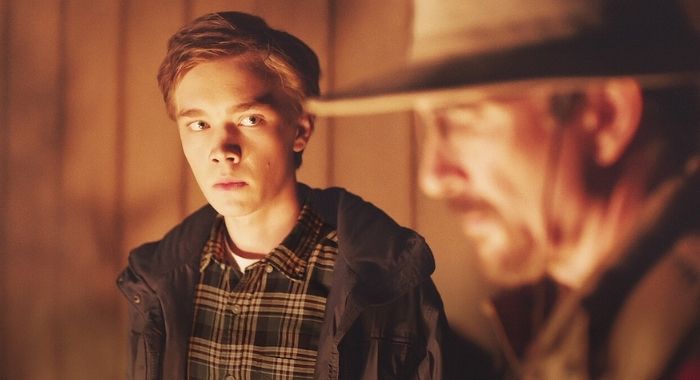 Synopsis: A shocking revelation turns a teenage boy's world upside down in this chilling look at the evil that can lurk below even the most wholesome surface. Tyler Burnside (Charlie Plummer) is a Boy Scout, a volunteer at his local church, and the dutiful son of an upstanding, community leader dad (Dylan McDermott). Only one thing troubles the quiet Kentucky town he lives in: the unsolved murders—in which ten women were brutally tortured and killed by a psychopath known as Clovehitch—that rocked the community more than a decade ago. When Tyler discovers a cache of disturbing images in his father's possession, he begins to suspect that the man he trusts most in the world may be Clovehitch—and that his deadly rampage may not be over. With unrelenting tension, director Duncan Skiles crafts a picture-perfect vision of the all-American family—and then piece by piece rips it to shreds.