Hulu has one of the greatest movie libraries it has something for everyone, from comedies to thrillers and from sci-fi to horror, so today we are going to list the best 12 horror movies on Hulu you should watch right now.
So, here are the best 12 horror movies streaming on Hulu right now:
The Clovehitch Killer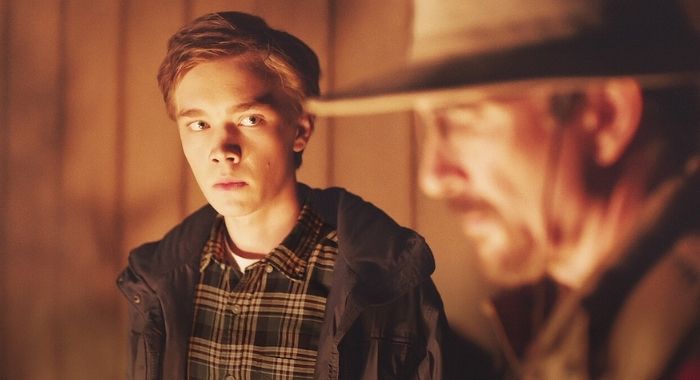 Synopsis: A shocking revelation turns a teenage boy's world upside down in this chilling look at the evil that can lurk below even the most wholesome surface. Tyler Burnside (Charlie Plummer) is a Boy Scout, a volunteer at his local church, and the dutiful son of an upstanding, community leader dad (Dylan McDermott). Only one thing troubles the quiet Kentucky town he lives in: the unsolved murders—in which ten women were brutally tortured and killed by a psychopath known as Clovehitch—that rocked the community more than a decade ago. When Tyler discovers a cache of disturbing images in his father's possession, he begins to suspect that the man he trusts most in the world may be Clovehitch—and that his deadly rampage may not be over. With unrelenting tension, director Duncan Skiles crafts a picture-perfect vision of the all-American family—and then piece by piece rips it to shreds.
Invasion of the Body Snatchers
Synopsis: When strange seeds drift to earth from space, mysterious pods begin to grow and invade San Francisco, California, where they replicate the residents into emotionless automatons one body at a time.
The Haunting
Synopsis: A professor invites three insomniacs to participate in a sleep disorder study at an eerie, isolated New England mansion. But it turns out that the professor is far more interested in the sinister mansion and its ghastly horrors.
The Crazies
Synopsis: Residents of a picture-perfect Midwestern town begin to succumb to an uncontrollable urge for violence when a mysterious toxin in the water supply turns everyone exposed to it into mindless killers.
Lights Out
Synopsis: When Rebecca left home, she thought she left her childhood fears behind. Growing up, she was never really sure of what was and wasn't real when the lights went out…and now her little brother, Martin, is experiencing the same unexplained and terrifying events that had once tested her sanity and threatened her safety. A frightening entity with a mysterious attachment to their mother, Sophie, has reemerged. But this time, as Rebecca gets closer to unlocking the truth, there is no denying that all their lives are in danger…once the lights go out.
World War Z
Synopsis: The suspense is killer!" proclaims Peter Travers of Rolling Stone in this fast-paced, pulse-pounding epic of the potential last days of the human race. Former United Nations employee Gerry Lane (Brad Pitt) is called upon to help stop the chaotic pandemic that has gripped populations around the world. Even more action unfolds in the unrated cut with intense new footage not seen in theatres. David Denby of The New Yorker calls World War Z the "most gratifying action spectacle in years!
47 Meters Down
Synopsis: Sisters Lisa (Mandy Moore, "This is Us") and Kate (Claire Holt, "The Originals") become trapped at the bottom of the ocean when a diving expedition to observe sharks goes horribly wrong. When the cable attaching the cage sinks to the bottom of the ocean, the sisters must figure out a way to get back to safety battling injuries, lack of oxygen, and worst of all, bloodthirsty, great white sharks.
Friday the 13th
Synopsis: Rip into a chilling Friday the 13th with the genre's unstoppable bad guy, Jason Vorhees. A new owner and several young counselors gather to reopen Camp Crystal Lake, where a young boy drowned and several vicious murders occurred years earlier. They've ignored the locals' warnings that the place has a death curse… and one by one they find out how unlucky Friday the 13th can be as they are stalked by a violent killer.
Sinister
Synopsis: True-crime writer Ellison Oswald (Ethan Hawke) is in a slump; he hasn't had a best seller in more than 10 years and is becoming increasingly desperate for a hit. So, when he discovers the existence of a snuff film showing the deaths of a family, he vows to solve the mystery. He moves his own family into the victims' home and gets to work. However, when old film footage and other clues hint at the presence of a supernatural force, Ellison learns that living in the house may be fatal.
The Other Lamb
Synopsis: Deep in the woods, an all-female cult is presided over by a single man in this haunting folk horror from acclaimed director Małgorzata Szumowska. Starring Raffey Cassidy and Michiel Huisman, Szumowska's English-language debut is eerily beautiful and stunningly crafted, imbued with cut-throat tension.
Run
Synopsis: They say you can never escape a mother's love… but for Chloe, that's not a comfort — it's a threat. There's something unnatural, even sinister about the relationship between Chloe (newcomer Kiera Allen) and her mom, Diane (Sarah Paulson). Diane has raised her daughter in total isolation, controlling every move she's made since birth, and there are secrets that Chloe's only beginning to grasp. From the visionary writers, producers and director of the breakout film Searching, comes a suspense thriller that shows that when mom gets a little too close, you need to RUN.
Possessor
Synopsis: From the visionary mind of writer/director Brandon Cronenberg, POSSESSOR is an arresting sci-fi thriller about elite, corporate assassin Tasya Vos. Using brain-implant technology, Vos takes control of other people's bodies to execute high profile targets. As she sinks deeper into her latest assignment Vos becomes trapped inside a mind that threatens to obliterate her.