Emily Rudd has finally found a breakthrough role to make her a household name. The American actress started her acting career with music videos and short films and she first made her TV appearance in 2017 in the Lifetime TV film Sea Change. After that, she appeared for only one episode in two Prime Video shows. But her most notable role didn't come until her one of the main roles in Netflix's The Fear Street film trilogy. Now, Rudd has finally found a role that has made her a household name which is Nami, one of the main roles in Netflix's live-action adaptation of a very popular manga. So, if you loved Rudd in One Piece here are the best movies and shows starring Emily Rudd that should be on your watchlist.
Synopsis: After the death of her father, 17-year-old Miranda Merchant reluctantly arrives on the shores of Selkie Island to live with her estranged mother, Amelia. As Miranda settles into island life, she finds herself torn between TJ, heir to one of the oldest Selkie families, and mysterious bad boy Leo who is part of the working-class "townies." When Miranda learns about the Seawalkers, who, according to local legend, are half human and half sea creatures, she begins to believe that they could be real. As she uncovers more about her family's past, Miranda makes a startling discovery about her own connections to the Seawalkers.
Synopsis: Fallon Carrington is charismatic, cunning, and poised to become the new COO of her father's global energy empire – or so she thinks. When her father, Blake Carrington, summons Fallon and her brother, Steven, home in Atlanta, Fallon is horrified to learn that the reunion isn't to announce her promotion – but rather to make the acquaintance of their stepmother-to-be, Cristal.
Synopsis: A romantic comedy with a twist. The film is set in a future where Mars is terraformed and colonized by the best humanity has to offer. Two very different college students wind up joining forces and sneak onboard in order to be united with their significant others.
Synopsis: Hunters follows a diverse band of Nazi hunters living in 1977 New York City. The Hunters, as they're known, have discovered that hundreds of high-ranking Nazi officials are living among us and conspiring to create a Fourth Reich in the U.S. The eclectic team of Hunters will set out on a bloody quest to bring the Nazis to justice and thwart their new genocidal plans.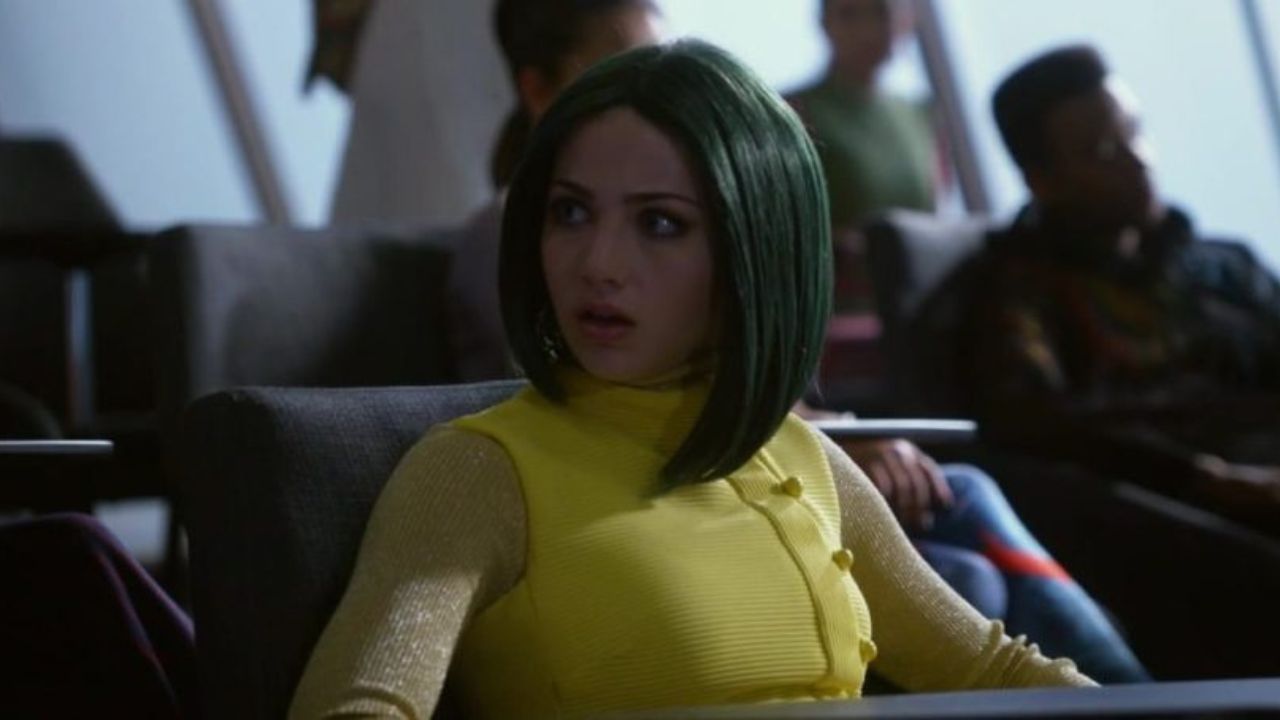 Synopsis: Based on various writings from author Philip K. Dick, Philip K. Dick's Electric Dreams will consist of ten standalone episodes, each set in a different and unique world–some which lay in the far reaches of the universe and time, and others which are much, much closer to home. While the stories may be worlds apart, central to each is the poignant and warm exploration of the importance and significance of humanity. From five to 5000 years in the future, each compelling tale will both illustrate Philip K. Dick's prophetic vision and celebrate the enduring appeal of the prized sci-fi novelist's work.
2. The Fear Street Trilogy (Netflix)
Fear Street Part 1: 1994 (Synopsis): After a series of brutal slayings, a teen and her friends take on an evil force that's plagued their notorious town for centuries. Welcome to Shadyside.
Fear Street Part 2: 1978 (Synopsis): In the cursed town of Shadyside, a killer's murder spree terrorizes Camp Nightwing and turns a summer of fun into a gruesome fight for survival.
Fear Street Part 3: 1966 (Synopsis): Thrust back to 1666, Deena learns the truth about Sarah Fier. Back in 1994, the friends fight for their lives — and Shadyside's future.
1. One Piece (Netflix)
Synopsis: Based on Japan's highest-selling manga series in history by Eiichiro Oda, ONE PIECE is a legendary high-seas adventure unlike any other. Monkey D. Luffy is a young adventurer who has longed for a life of freedom since he can remember. Luffy sets off from his small village on a perilous journey to find the legendary fabled treasure, ONE PIECE, to become King of the Pirates! But in order to find the ultimate prize, Luffy will need to assemble the crew he's always wanted before finding a ship to sail, searching every inch of the vast blue seas, outpacing the Marines, and outwitting dangerous rivals at every turn.