Netflix has one of the greatest series libraries ever, it has something for everyone, from comedies to thrillers and from sci-fi to horror, so today we are going to list the 11 best crime shows on Netflix you could watch right now. We have only included scripted shows on this list and that's why you won't see any docuseries in it, even though some of the documentaries are really brilliant.
So, here are the best 10 best crime shows streaming on Netflix right now:
Ozark
Synopsis: Ozark is a thrilling drama set in the present-day and follows the Byrde family's journey from their normal, suburban Chicago life to their dangerous criminal enterprise in the Ozarks, Missouri. The series explores capitalism, family dynamics, and survival through the eyes of (anything but) ordinary Americans.
Manhunt: Unabomber
Synopsis: Manhunt: Unabomber tells the story of the hunt for the deadliest serial bomber in history. FBI Agent Jim Fitzgerald (Sam Worthington) who pioneered the use of forensic linguistics to identify and capture the Unabomber, Ted Kaczynski (Paul Bettany), faced an uphill battle against the Unabomber and the bureaucracy of the Unabomb Task Force.
Collateral
Synopsis: Limited series Collateral, starring Academy, Golden Globe and Screen Actors Guild Award nominated actress Carey Mulligan, and written by Academy, Golden Globe and Tony Award nominated playwright, screenwriter and director David Hare (The Hours, The Reader) and directed by SJ Clarkson (Marvel's Jessica Jones, The Defenders), launches globally – outside of the UK – on Netflix March 9. In Collateral, a young man is shot dead delivering a pizza in South London. The detective in charge, DI Kip Glaspie (Carey Mulligan), quickly discovers that the pizza manager inexplicably sent Syrian refugee Abdullah Asif (Sam Otto) instead of the regular delivery driver. The killing seems professional but the only witness, a young woman strung out on drugs on the street corner, gives the police a false name and address. Kip tracks down Abdullah's home, a set of garages, to find his sisters. They are scared and Kip's convinced they're hiding something. Set over the course of four days, the spiraling repercussions surrounding Abdullah's murder are explored. Politician David Mars (John Simm) becomes instantly embroiled in the drama through his turbulent relationship with his ex-wife Karen who took delivery of the pizza. While Jane Oliver (Nicola Walker), a compassionate vicar, struggles to conceal her affair with the sole witness to the crime. Refusing to accept this is a random act of senseless violence, Kip is determined to discover if there is a darker truth, as the death of one individual, who has lived out of the sight of respectable society, begins to resonate through the institutions that shape our lives.
Bodyguard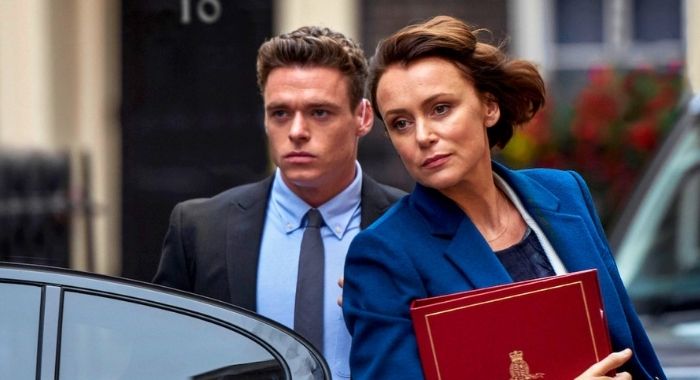 Synopsis: Set in and around the corridors of power, Bodyguard tells the fictional story of David Budd (Richard Madden), a heroic, but volatile war veteran now working as a Specialist Protection Officer for the Royalty and Specialist Branch (RasP) of London's Metropolitan Police Service. When he is assigned to protect the ambitious and powerful Home Secretary Julia Montague (Keeley Hawes), Budd finds himself torn between his duty and his beliefs. Responsible for her safety, could he become her biggest threat?
How to Get Away with Murder
Synopsis: The brilliant, charismatic and seductive Professor Annalise Keating gets entangled with four law students from her class, "How to Get Away with Murder." Little do they know that they will have to apply what they learned to real life, in this masterful, sexy, suspense-driven legal thriller.
Unbelievable
Synopsis: When teenager Marie Adler (Kaitlyn Dever) files a police report claiming she's been sexually assaulted by an intruder in her home, the investigating detectives, as well as the people closest to her, come to doubt the truth of her story. Meanwhile, hundreds of miles away, detectives Grace Rasmussen and Karen Duvall (Emmy winners Toni Collette and Merritt Wever) meet while investigating an eerily similar pair of intruder rapes and partner to catch a potential serial rapist. Inspired by the real events in The Marshall Project and ProPublica Pulitzer Prize-winning article, "An Unbelievable Story of Rape," written by T. Christian Miller and Ken Armstrong, and the This American Life radio episode, "Anatomy of Doubt", with episodes directed by Oscar nominees Susannah Grant and Lisa Cholodenko, "Unbelievable" is a story of unspeakable trauma, unwavering tenacity, and astounding resilience. Showrunner Susannah Grant executive produces the series, from CBS Television Studios, along with Sarah Timberman, Carl Beverly, Lisa Cholodenko, Ayelet Waldman, Michael Chabon, Katie Couric, Richard Tofel, Neil Barsky, Robyn Semien, and Marie.
The Blacklist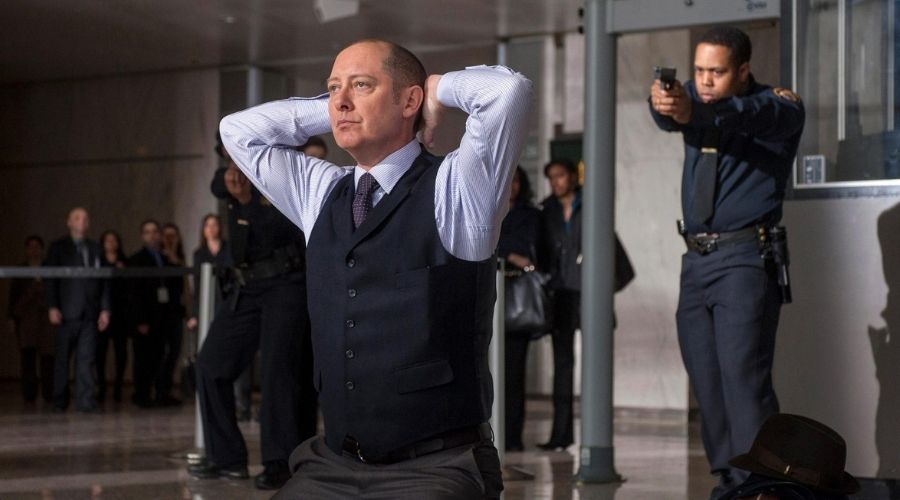 Synopsis: For decades, ex-government agent Raymond "Red" Reddington (James Spader, TV's "The Office," "Boston Legal") has been one of the FBI's most wanted fugitives. Brokering shadowy deals for criminals across the globe, Red was known by many as "The concierge of Crime." Now, he's mysteriously surrendered to the FBI with an explosive offer: he will help catch the world's most elusive criminals, under the condition that he speaks only to Elizabeth "Liz" Keen (Megan Boone, TV's "Law & Order: Los Angeles"), an FBI profiler fresh out of Quantico. For Liz, it's going to be one hell of a first day on the job.
Mindhunter
Synopsis: In the late 1970s two FBI agents expand criminal science by delving into the psychology of murder and getting uneasily close to all-too-real monsters. Mindhunter features Jonathan Groff (Looking), Holt McCallanay (Sully), Anna Torv (Fringe) and Hannah Gross (Unless). The series is directed by David Fincher (Gone Girl, The Social Network, Zodiac), Asif Kapadia (Amy, Senna), Tobias Lindholm (A War, A Hijacking) and Andrew Douglas (The Amityville Horror, U Want Me 2 Kill Him?). Fincher, Joshua Donen (Gone Girl, The Quick and the Dead) Charlize Theron (Girlboss, Hatfields & McCoys) and Cean Chaffin (Gone Girl, Fight Club) are Executive Producers.
The Sinner
Synopsis: The Sinner follows a young mother (Jessica Biel) who, when on a day trip with her husband (Christopher Abbott) and son, commits a startling act of violence and, to her horror, has no idea why. The event launches an inverted and utterly surprising crime thriller whose driving force is not the "who" or the "what"—but the "why." When an investigator (Bill Pullman) finds himself obsessed with uncovering the woman's buried motive, together they travel a harrowing journey into the depths of her psyche and the violent secrets hidden in her past.
Peaky Blinders
Synopsis: Britain in 1919 is a tumultuous mix of despair and hedonism, a nation cleaned out by the extravagances of the Great War. Returning soldiers, newly minted revolutionaries and criminal gangs all fight for survival in an industrial landscape gripped by economic upheaval. Based on a true story, this drama follows a gang in Birmingham as they rise to become the most feared and powerful in town.
Bloodline
Synopsis: When the eldest brother and black sheep of the Rayburn family returns home, he exposes the emotional demons that lie at the core of the family, threatening to tear them apart.