HBO Max is home to many TV shows, some bad, some good, and those good shows are some of the best TV shows we have ever seen, and today we are going to make a list of the best 50 TV shows on HBO Max you can watch right now.
The TV shows on this list are not ranked and also we haven't included the TV shows which haven't aired their complete first season in their entirety and we have also mentioned some extra shows that are just good enough. So, here's the list of the best 50 TV shows on HBO Max you can watch right now.
The White Lotus
Synopsis: A social satire set at a tropical resort, this limited series follows various guests and employees over one highly transformative week. Checking into the luxurious White Lotus are a group of vacationers who run roughshod over the manager and head of spa services. As darker dynamics emerge, the truths of the travelers, employees, and even the idyllic locale itself are revealed.
Curb Your Enthusiasm
Synopsis: Larry David has it all–so why does he seem intent on making a mess of his life? Larry David stars as…Larry David in this acclaimed verite-style comedy series that follows him at home, at work and around town, as he lands himself in various predicaments with both fictional and real-life personalities. Jeff Garlin and Cheryl Hines co-star.
Raised by Wolves
Synopsis: From Executive Producer Ridley Scott, Raised by Wolves centers on two androids tasked with raising human children on a mysterious virgin planet. As the burgeoning colony of humans threatens to be torn apart by religious differences, the androids learn that controlling the beliefs of humans is a treacherous and difficult task.
The Nevers
Synopsis: Set in Victorian London, The Nevers follows a group of people who suddenly manifest an array of extraordinary abilities — some charming, others deadly. This new underclass are put in grave danger as they must fight the forces determined to control their kind.
The Flight Attendant
Synopsis: The Flight Attendant is a story of how an entire life can change in one night. A flight attendant (Kaley Cuoco) wakes up in the wrong hotel, in the wrong bed, with a dead man – and no idea what happened. The dark comedic thriller is based on the novel of the same name by New York Times bestselling author Chris Bohjalian.
The Knick
Synopsis: A brilliant surgeon pushes the boundaries of medicine, morality and race relations at a NYC hospital at the turn of the 20th century in this drama series. Throughout 10 episodes–all directed by Steven Soderbergh–the show follows Dr. John Thackery (Oscar(R)-nominee Clive Owen) and his groundbreaking work at the Knickerbocker Hospital as it faces a period of major upheaval.LESS
Mare of Easttown
Synopsis: In a small Pennsylvania town, a detective investigates a brutal murder while her own life is falling apart around her. Kate Winslet stars in this seven-episode limited series as the cop who deals with the loss of her son and a hectic household while trying to solve a cold missing persons case and the slaying of a teen girl in a place where everyone is a potential suspect.
Hacks
Synopsis: Debuting with two episodes on Thursday, May 13, Max Original Hacks explores a dark mentorship that forms between Deborah Vance (Jean Smart), a legendary Las Vegas comedian, and an entitled, outcast 25-year-old (Hannah Einbinder). The ten-episode season continues with two episodes each Thursday for four more weeks, and finales on June 10. In addition to Smart and Einbinder, HACKS stars series regular Carl Clemons-Hopkins and recurring guest stars Kaitlin Olson, Christopher McDonald, Paul W. Downs, Mark Indelicato, Poppy Liu, Johnny Sibilly, Meg Stalter and Rose Abdoo.
Perry Mason
Synopsis: The world's most renowned fictional lawyer is back on the case in this exciting HBO series that tells the origin story of master criminal defense attorney Perry Mason. Set in 1932 Los Angeles, this edgy, noirish update puts a new spin on the iconic character with Mason (Matthew Rhys) as a low-rent private investigator who digs into a controversial and politically loaded case.
The West Wing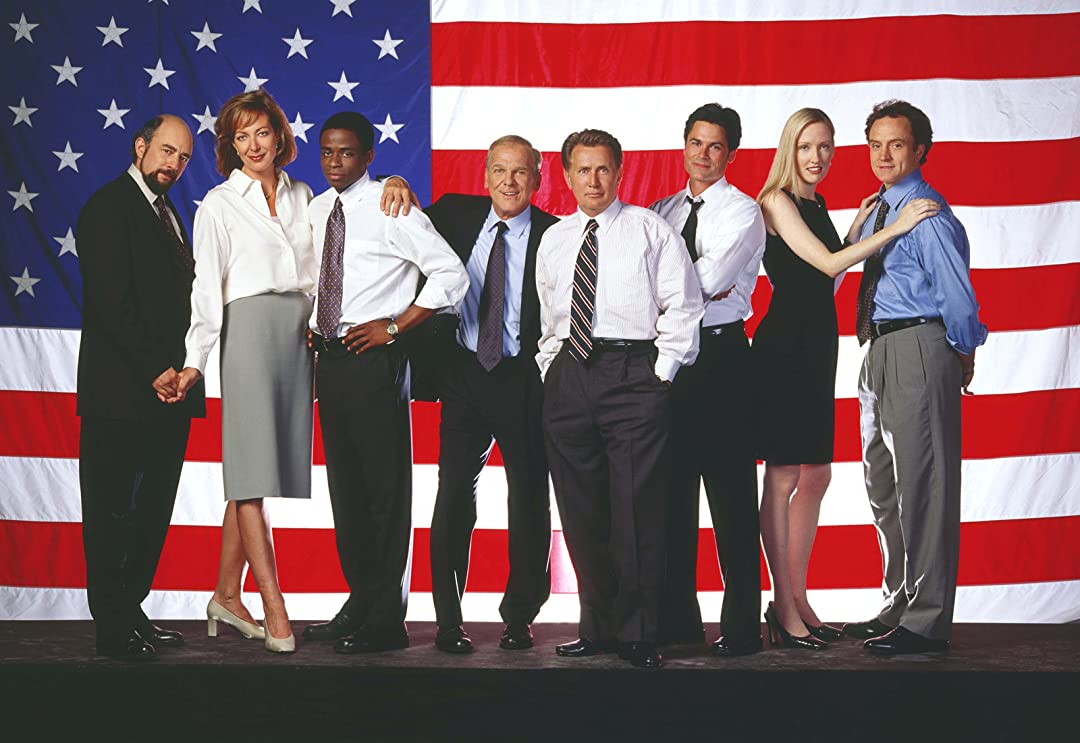 Synopsis: Cutthroat presidential advisers get their personal lives hopelessly tangled up with professional duties as they try to conduct the business of running a country. Democratic President Josiah "Jed" Bartlet suffers no fools, and that policy alienates many. He and his dedicated staffers struggle to balance the needs of the country with the political realities of Washington, D.C., working through two presidential terms that include countless scandals, threats and political scuffles as well as the race to succeed Bartlet as the leader of the free world.
Silicon Valley
Synopsis: From HBO and the offbeat mind of Mike Judge ('Office Space' 'Beavis & Butthead') comes this comedy series set in the outrageous world of Silicon Valley's tech start-ups. In each episode, the show follows introverted programmer Richard and his pals who are going nowhere fast–until his website's unique compression algorithm becomes the subject of an extreme bidding war.
Love Life
Synopsis: This romantic comedy series tracks Darby Carter across her twenties as she navigates work and romance in New York City, often with the insecurities of youth bubbling to the surface. We first meet Darby in 2012 as an NYU grad living with three roommates: impulsive best friend Sara, Sara's easy-going boyfriend Jim, and brutally honest friend Mallory. Following Darby over the next several years, Love Life shows how each of Darby's encounters brings her closer to finding her "person", even if she doesn't know it yet.
Barry
Synopsis: A dark comedy starring Bill Hader ("Saturday Night Live"), who created and executive produced the series along with Alec Berg (HBO's "Silicon Valley"), Barry focuses on a depressed, low-rent hitman from the Midwest (Hader, in the title role) who falls in love with acting while on a job in LA. The supporting cast features Stephen Root, Henry Winkler and Sarah Goldberg.
Deadwood
Synopsis: It is 1876 and the richest gold strike in U.S. history draws a throng of restless misfits to an outlaw settlement in the Black Hills of South Dakota. Welcome to Deadwood–a hell of a place to make your fortune. Timothy Olyphant and Ian McShane lead the cast in this drama series about the surly inhabitants in this dangerous frontier town.
Bored to Death
Synopsis: Meet Jonathan Ames: writer, romantic, unlicensed private eye. HBO presents this comedy series that tells the story of this noir-fiction-obsessed writer (playe by Jason Schwartzman) who impulsively lists his gumshoe services on Craigslist…and is surprisingly hired for a variety of amusing cases.
Crashing
Synopsis: Pete Holmes created and stars in this comedy series about a stand-up comic who learns that his wife is unfaithful, forcing him to reevaluate his life and make a move to the New York City comedy scene.
Carnivàle
Synopsis: The Dustbowl. In a time of sandstorms, plagues, drought and pestilence, the final conflict between good and evil is about to begin. This epic HBO series focuses on the battle as it plays out against a pair of unusual backdrops: a traveling carnival working the American Dustbowl circuit, and an evangelical ministry in California.
Doctor Who
Synopsis: An eccentric yet compassionate extraterrestrial Time Lord zips through time and space to solve problems and battle injustice across the universe.
Enlightened
Synopsis: Amy Jellicoe was a successful corporate buyer. Then she lost control…and found herself in the process. Laura Dern stars in this HBO series as Amy who returns from a treatment facility after having a breakdown at work. Given a demeaning new position and surrounded by skeptical co-workers, Amy moves forward as an 'agent of change' amid a glut of corporate abuse and corruption.
Doom Patrol
Synopsis: Doom Patrol reimagines one of DC's most beloved groups of superheroes: Robotman aka Cliff Steele (Brendan Fraser), Negative Man aka Larry Trainor (Matt Bomer), Elasti-Woman aka Rita Farr (April Bowlby), Crazy Jane (Diane Guerrero) and Cyborg aka Victor Stone (Joivan Wade), all led by modern-day mad scientist Niles Caulder aka The Chief (Timothy Dalton). Each member of the Doom Patrol suffered a horrible accident that gave them superhuman abilities, but also left them scarred and disfigured. Part support group, part superhero team, the Doom Patrol is a band of super-powered freaks who fight for a world that wants nothing to do with them.
Euphoria
Synopsis: Multimedia superstar Zendaya stars in this drama series that follows a group of high-school students as they navigate a mine field of drugs, sex, identity, trauma, social media, love and friendship in today's increasingly unstable world.
Eastbound & Down
Synopsis: As a baseball star, Kenny Powers had it all: money, fame, obsessed fans. But he threw it all away in a haze of hard-living and complacency. HBO presents this riotous comedy series starring Danny McBride as the former pitcher who finds himself out of baseball and reduced to teaching Phys Ed at the North Carolina school he once attended.
Flight of the Conchords
Synopsis: A New Zealand folk-parody duo move to New York's East Village to conquer America, one fan (literally) at a time in this comedy series.
Gentleman Jack
Synopsis: Set in 1832 Halifax, West Yorkshire, and inspired by a remarkable true story, this new drama series follows the charismatic Anne Lister (Suranne Jones) as she attempts to revitalize her inherited home—and marry a wealthy heiress (Sophie Rundle).
Friends
Synopsis: Six young people, on their own and struggling to survive in the real world, find the companionship, comfort and support they get from each other to be the perfect antidote to the pressures of life.
Girls
Synopsis: Hannah and her friends are just four girls trying to figure out what they want–from life…from men…from themselves. From actor/writer/director Lena Dunham and comedy veterans Judd Apatow and Jenni Konner comes this contemporary coming-of-age comedy series that follows these 20-somethings struggling through their post-collegiate years in New York City.
Game of Thrones
Synopsis: Trouble is brewing in Westeros. For the inhabitants of this world, control of the Iron Throne holds the lure of great power. But in a land where seasons can last a lifetime, winter is coming…and beyond the Great Wall that protects them, a forgotten evil has returned. HBO presents this epic series based on the book series 'A Song of Ice and Fire' by George R.R. Martin.
High Maintenance
Synopsis: To his clients, he is simply known as 'The Guy,' a nameless, bike-riding pot-delivery man who brings viewers into the homes and routines of a variety of NYC characters, each with a different compelling reason for doing business with him. Ben Sinclair stars as 'The Guy' in this comedy series based on his web series with Katja Blichfeld.
Rick and Morty
Synopsis: After having been missing for nearly 20 years, Rick Sanchez suddenly arrives at daughter Beth's doorstep to move in with her and her family. Although Beth welcomes Rick into her home, her husband, Jerry, isn't as happy about the family reunion. Jerry is concerned about Rick, a sociopathic scientist, using the garage as his personal laboratory. In the lab, Rick works on a number of sci-fi gadgets, some of which could be considered dangerous. But that's not all Rick does that concerns Jerry. He also goes on adventures across the universe that often involve his grandchildren, Morty and Summer.
Insecure
Synopsis: Created by and starring Issa Rae, this comedy series looks at the friendship of two modern-day black women, as well as all of their uncomfortable experiences and racy tribulations. As they navigate the tricky professional and personal terrain of Los Angeles, best friends Issa (Rae) and Molly (Yvonne Orji) face the challenges of being black women who defy all stereotypes.
Los Espookys
Synopsis: Set in a fictional Latin American country, where the strange and eerie are just part of daily life, this series finds four eccentric friends–Renaldo (Bernardo Velasco), Andres (Julio Torres), Ursula (Cassandra Ciangherotti) and Tati (Ana Fabrega)–creating a business that brings horror fantasies to life for a variety of clients. Fred Armisen co-stars.
Pretty Little Liars
Synopsis: When their best friend Alison mysteriously vanishes, four girls believe their secrets are safe forever. But when they begin to receive threatening messages from someone named "A", the truth may be only one text away.
Looking
Synopsis: Meet Patrick, Agustin and Dom: three 30-something friends living in San Francisco exploring the exciting, sometimes overwhelming, options available to a new generation of gay men. From HBO comes this comedy series that offers up the unfiltered experiences of these three close friends living–and loving–in modern-day San Francisco.LESS
Luther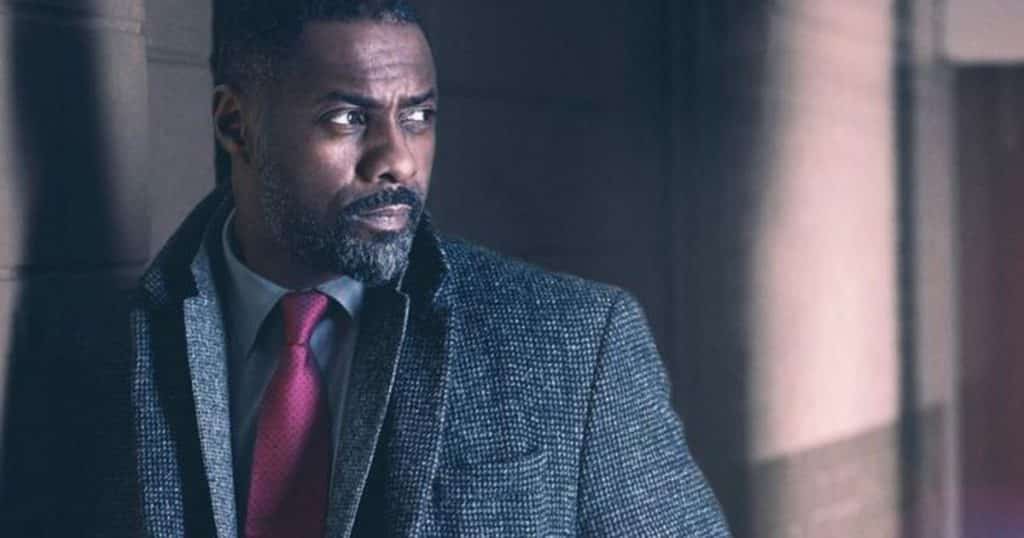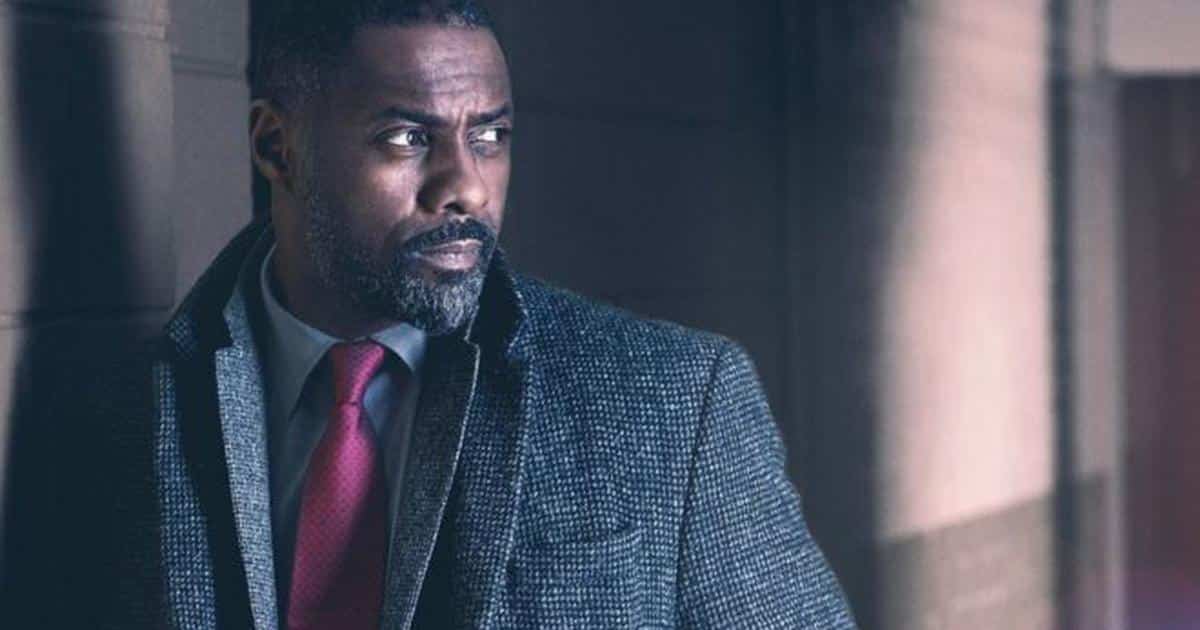 Synopsis: On a moral crusade, John Luther is a deeply troubled man, a philosophical cop possessed by the insoluble problem of evil and justice in a Godless world. Will his relentless pursuit of light tip him into the ultimate darkness?
Oz
Synopsis: You wanna punish a man? Send him to Oswald Maximum Security Penitentiary. Inmates at Oz are considered lucky if they get into the prison's 'Emerald City' unit. They're even luckier if they get out alive. HBO presents this gritty drama series about the corrections officers and inmates of this experimental prison within a prison.
Sex and the City
Synopsis: How do young (or not-so-young) single women and men meet the challenge of finding a mate? This signature HBO comedy series stars Sarah Jessica Parker as a thirtysomething writer whose personal life and friendships are fodder for her weekly column. Kim Cattrall, Kristin Davis and Cynthia Nixon co-star.
Search Party
Synopsis: Search Party finds a group of narcissistic millennials at a hilariously dark crossroads after their friend Dory (Alia Shawkat) becomes obsessed with tracking down a missing college acquaintance. The first three seasons follow Dory as she ropes her boyfriend Drew (John Reynolds) and best friends Elliott (John Early) and Portia (Meredith Hagner) into a messy private investigation, semi-accidental murder, absurd cover-up, and sensational trial. Now, Season 4 finds the gang deciding whether to put their sordid pasts behind them and once again become a search party – but this time, for one of their own.
Sesame Street
Synopsis: For more than four decades, 'Sesame Street' has helped children grow smarter, stronger and kinder by providing preschoolers with the gold-standard in quality educational programming. Now, the iconic series comes to HBO with 30-minute episodes, new preschool-relevant themes, new opening and closing songs, an updated set, and new segments, characters, and more.
Succession
Synopsis: Power, politics, money…it's all in the family in this provocative, funny series about a highly dysfunctional dynasty. When Logan Roy (Brian Cox), CEO of one of the world's largest media and entertainment conglomerates, considers retirement, each of his four grown children follows a personal agenda that doesn't always sync with those of their siblings–or of their father.
The Comeback
Synopsis: For Valerie Cherish, no price is too high to pay for clinging to the spotlight. From award-winning 'Sex and the City' writer Michael Patrick King comes this comedy series starring Lisa Kudrow as Valerie–a former B-list television actress so desperate to revive her career that she agrees to star in a reality show that follows her efforts to land a part in a new sitcom.
The Boondocks
Synopsis: Brothers Huey and Riley Freeman move from the South Side of Chicago to live with their grandfather in the predominantly white suburb of Woodcrest. A clash of lifestyles, class and culture follows.
The Leftovers
Synopsis: It has been called 'The Departure': a stunning global event in which more than 140 million people simply vanished. From 'Lost' co-creator Damon Lindelof and author Tom Perrotta (on whose bestseller this is based) comes this epic drama series that focuses on the 'leftovers' of the town of Mapleton as they react to this inexplicable event three years later.
The Fresh Prince of Bel-Air
Synopsis: Will's mom sends him away from his rough Philadelphia neighborhood to live with wealthy Uncle Phil and Aunt Vivian in Bel-Air. Will often has fun at the expense of stuck-up cousins Carlton and Hilary.
The Larry Sanders Show
Synopsis: You'll never look at late-night TV the same way again! This classic HBO comedy series starring, co-written and co-executive produced by Garry Shandling focuses on the on- and off-camera activities of a successful late-night TV talk-show host.
The O.C.
Synopsis: This soap opera mines the intertwined lives of the Cohen, Cooper and Nichol families for drama, with a contemporary music soundtrack adding to the proceedings. Ryan, a teenager from the wrong side of the Chino tracks, finds himself in well-to-do Newport Beach, an enclave of Southern California's Orange County. Taken in by a lawyer and his family, Ryan winds up in the midst of snarky, wealthy high schoolers and their sun-drenched angst.
Years and Years
Synopsis: Explore the day-to-day lives of the Lyons family–and all of the incredible technological innovations and political upheaval that come with it–in this limited drama series. After the families converge on one crucial night in 2019, the story follows their lives and loves over the next 15 years as a new world begins to form.
True Blood
Synopsis: In the near-future, vampires have come out of the coffin…no longer in need of a human fix. But can telepathic Louisiana waitress Sookie Stackhouse (Anna Paquin) forge a love match with a bloodsucker (played by Stephen Moyer)? From Alan Ball ("Six Feet Under") comes this acclaimed drama series based on the best-selling 'Southern Vampire' novels by Charlaine Harris.
The Office (UK)
Synopsis: At a paper company in the heart of middle England, David Brent is a lower-middle-ranking manager in charge of a lower-middle-ranking office. His workplace is the antithesis of TV's glossy law firms full of bright professionals. Instead of mutual respect and intelligent dialogue, David's office is a place of backfiring practical jokes, failed flirting and bad showing off. He struggles to keep control of his workforce – including army-obsessed Gareth, sarcastic Tim and middle-aged Malcolm who silently works all day.
The Wire
Synopsis: In the city of Baltimore, there are good guys and there are bad guys. Sometimes you need more than a badge to tell them apart. This highly realistic and totally unvarnished drama series chronicles the vagaries of crime, law enforcement, politics, education and media in Baltimore as it follows a team of cops and the criminals they are after.
The Righteous Gemstones
Synopsis: From the creative team behind "Vice Principals" and "Eastbound and Down" comes a comedy series about a celebrity televangelist family behind a big-money megachurch. Danny McBride stars as Jesse Gemstone, the eldest of three grown children, who receives a blackmail video that could put his reputation at risk. Edi Patterson, Adam Devine and John Goodman co-star.
The Sopranos
Synopsis: James Gandolfini stars in this acclaimed series as Tony Soprano, a husband and mob boss whose professional and private strains often land him in the office of his therapist. The ensemble cast includes Lorraine Bracco as his doctor, Edie Falco as his long-suffering wife, Michael Imperioli as his hot-headed nephew and Dominic Chianese as his uncle.
True Detective
Synopsis: Touch darkness and darkness touches you. From HBO and creator/executive producer Nic Pizzolato comes this searing crime drama series that follows troubled cops and the intense investigations that drive them to the edge. Each season features a star-studded new cast involved in cases that will have you on the edge of your seat.
Westworld
Synopsis: In this series set in a futuristic Wild West fantasy park, a group of android 'hosts' deviate from their programmers' carefully planned scripts in a disturbing pattern of aberrant behavior. With an exceptional cast headed by Anthony Hopkins, Ed Harris, Evan Rachel Wood, James Marsden, Thandiwe Newton and Jeffrey Wright, 'Westworld' was inspired by Michael Crichton's 1973 film.LESS
Veep
Synopsis: Julia Louis-Dreyfus is the Vice President of the United States in this hilarious HBO comedy series. Each episode follows her whirlwind day-to-day existence as she puts out political fires, juggles public and private demands and defends the interests of the chief executive–with whom she shares a uniquely dysfunctional relationship.LESS
Watchmen
Synopsis: Set in an alternate history where masked vigilantes are treated as outlaws, this epic series from Damon Lindelof ("Lost"; HBO's "The Leftovers") embraces the nostalgia of the original groundbreaking graphic novel of the same name, while attempting to break new ground of its own. Regina King stars as a lead detective in the Tulsa Police Force and a wife and mother of three.
---
This concludes the list of the best 50 TV Shows on HBO Max you can watch right now. So, if you have watched them all tell us in the comments and we will make a new list for you and if you haven't watched them already what are you waiting for.