2021 is about to end and this is the time to look back on the year and list all of the best Prime Video original shows of this year. This was a great year for Prime Video shows, as there were so many shows and almost all of them were brilliant, and because of that, we have only added shows that premiered this year and also the shows which premiered their new season and aired their season finale episode in 2021. The shows on this list are not ranked.
Hanna Season 3
Synopsis: The third season of HANNA continues the journey of an extraordinary young woman, played by Esmé Creed-Miles, who was created by the sinister organization Utrax and trained to be an assassin. Hanna (Creed-Miles) is now secretly trying to destroy Utrax from the inside and free herself from its grasp with the help of her previous nemesis, former-CIA agent Marissa Wiegler (Mireille Enos). Together they have coerced high-ranking Utrax agent John Carmichael (Dermot Mulroney) into aiding their mission, but her fellow young assassins, Sandy (Áine Rose Daly) and Jules (Gianna Kiehl), as well as new foes are starting to suspect Hanna's plot. As Hanna moves closer to her goal, she begins to uncover not only a world-changing agenda but the true power behind Utrax that stands between her and freedom.
Goliath Season 4
Synopsis: In the final season, after Patty takes a job at a prestigious white-shoe law firm in San Francisco, Billy returns to his Big Law roots. Together, they try to take down one of America's most insidious Goliaths: the opioid industry.
Invincible
Synopsis: INVINCIBLE is an adult animated superhero series that revolves around 17-year-old Mark Grayson, who's just like every other guy his age — except his father is the most powerful superhero on the planet, Omni-Man. But as Mark develops powers of his own, he discovers his father's legacy may not be as heroic as it seems.
Bosch Season 7
Synopsis: When a ten-year-old girl dies in an arson fire, Detective Harry Bosch risks everything to bring her killer to justice despite opposition from powerful forces. Detective Jerry Edgar falls apart as he grapples with the consequences of shooting Jacques Avril. Maddie assists Honey Chandler on a high profile case that draws Bosch in and puts them in the crosshairs of dangerous criminals.
The Family Man Season 2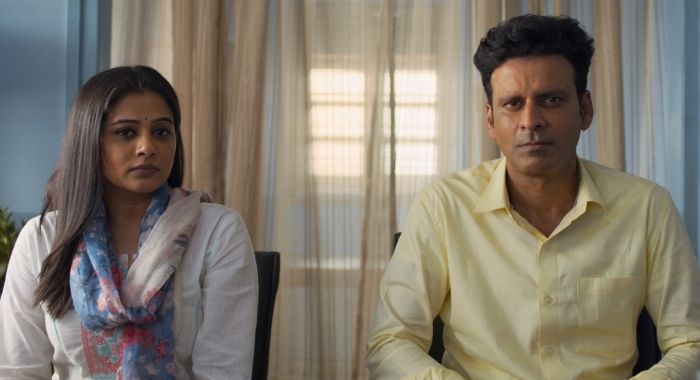 Synopsis: Srikant Tiwari has quit TASC and works in the private sector to spend more time with the family. A powerful new enemy forces him to return. Srikant has to now uncover and thwart a dangerous coalition between an old foe and a dormant group of foreign insurgents. But the danger is much closer to home. This time around, nobody is safe!
Fairfax
Synopsis: Fairfax is an irreverent animated comedy following the misadventures of thirteen year-olds Dale, Derica, Benny and Truman, four best friends on a never-ending quest for clout. It's a modern look at the timeless struggle to be cooler than you are, to fit in while standing out, and what it feels like to wait in line for a pair of sneakers you're never going to cop.
The Underground Railroad
Synopsis: From Academy Award® winner Barry Jenkins and based on the Pulitzer Prize-winning novel by Colson Whitehead, "The Underground Railroad" is a new series that chronicles Cora Randall's desperate bid for freedom in the Antebellum South. After escaping a Georgia plantation for the rumored Underground Railroad, Cora discovers no mere metaphor, but an actual railroad beneath the Southern soil.
The Wheel of Time
Synopsis: The lives of five young villagers change forever when a strange and powerful woman arrives, claiming one of them is the child of an ancient prophecy with the power to tip the balance between Light and Dark forever. They must choose whether to trust this stranger – and each other – with the fate of the world before the Dark One breaks out of His prison, and the Last Battle begins.
The Wilds
Synopsis: A group of teen girls from different backgrounds must fight for survival after a plane crash strands them on a deserted island. The castaways both clash and bond as they learn more about each other, the secrets they keep, and the traumas they've all endured. There's just one twist to this thrilling Drama – Coming of Age … these girls did not end up on this island by accident.
Back to the Rafters
Synopsis: Back to the Rafters picks up six years since we last saw the Rafter family. Dave and Julie have created a new life in the country with youngest daughter Ruby, while the older Rafter children face new challenges and Grandad Ted struggles to find his place. As Dave enjoys his new-found freedom, Julie must reconcile her responsibilities to the family.
Mumbai 26/11
Synopsis: Mumbai Diaries is a medical thriller set in the Emergency Room of a hospital. The series explores the challenges faced by the medical staff at the hospital as well as other first responders across the city of Mumbai in dealing with a crisis of immense magnitude. In this battle to save lives and heal others, the ones doing the fixing are the most broken.
Harlem
Synopsis: From writer Tracy Oliver (Girls Trip), a new comedy following a group of stylish & ambitious girlfriends in Harlem NYC: a rising star professor struggling to make space for her love life; a savvy tech entrepreneur always dating someone new; a no-filter singer; and a hopeless romantic fashion designer. Together, they level up into the next phase of their careers, relationships & big city dreams.
---
This concludes the list of the best 12 Prime Video original shows of 2021. So, if you have watched them tell us in the comments and we will make a new list for you, and if you haven't what are you waiting for.