Hulu has one of the greatest TV show libraries in all of the streaming services, it has something for everyone, from comedy shows to thrillers and from sci-fi shows to horror, so today we are going to list the best comedy TV shows on Hulu you can watch right now.
So, here are the best comedy TV shows streaming on Hulu right now:
Only Murders in the Building
Synopsis: From the minds of Steve Martin, Dan Fogelman & John Hoffman comes a comedic murder-mystery series for the ages. Only Murders in the Building follows three strangers (Steve Martin, Martin Short, and Selena Gomez) who share an obsession with true crime and suddenly find themselves wrapped up in one. When a grisly death occurs inside their exclusive Upper West Side apartment building, the trio suspects murder and employs their precise knowledge of true crime to investigate the truth. As they record a podcast of their own to document the case, the three unravel the complex secrets of the building which stretch back years. Perhaps even more explosive are the lies they tell one another. Soon, the endangered trio comes to realize a killer might be living amongst them as they race to decipher the mounting clues before it's too late.
Letterkenny
Synopsis: The residents of Letterkenny belong to one of three groups: the Hicks, the Skids, and the Hockey Players, who are constantly feuding with each other over seemingly trivial matters that often end with someone getting their ass kicked.
Archer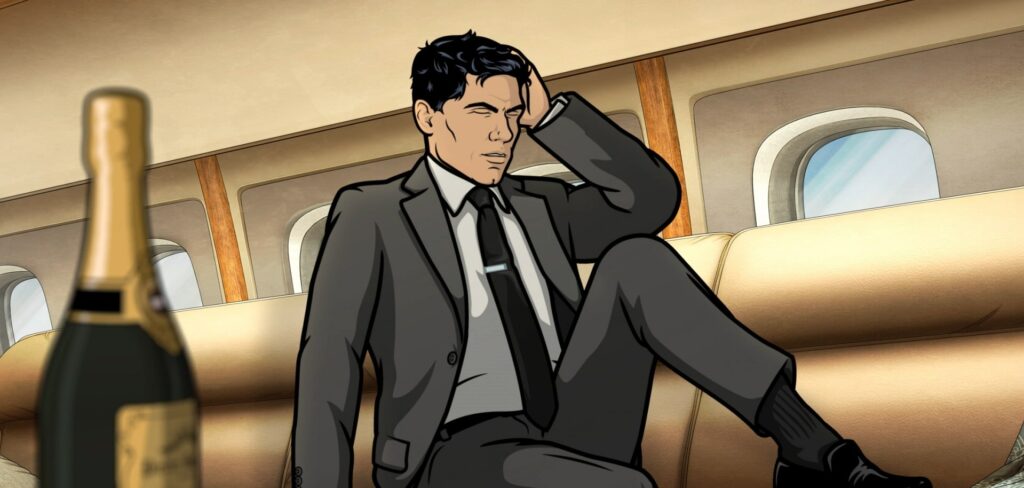 Synopsis: The suave, confident and devastatingly handsome Sterling Archer may be the world's greatest spy, but he still has issues with his friends and colleagues who live to undermine and betray one another. Whether set in 1940s Los Angeles, the jungles of South America or the dangerous islands of the South Pacific, "Archer," this animated comedy spans time and place to navigate Sterling, Lana, Malory, Cheryl/Carol/Charlotte, Cyril, Pam, Ray and Krieger's misguided misadventures that range from attempting to save the world from nuclear disaster to selling illegal narcotics to Colombian cartels.
Atlanta
Synopsis: Two cousins work through the Atlanta music scene in order to better their lives and the lives of their families. Donald Glover serves as Executive Producer, along with Paul Simms, Dianne McGunigle and Stephen Glover.
PEN15
Synopsis: PEN15 is middle school as it really happened. Maya Erskine and Anna Konkle star in this adult comedy, playing versions of themselves as thirteen-year-old outcasts in the year 2000, surrounded by actual thirteen-year-olds, where the best day of your life can turn into your worst with the stroke of a gel pen.
Reservation Dogs
Synopsis: A half-hour comedy that follows four Indigenous teenagers in rural Oklahoma as they steal, rob and save to get to the exotic, mysterious and faraway land of California.
You're the Worst
Synopsis: An original comedy from writer and executive producer Stephen Falk, You're The Worst puts a dark twist on the romantic comedy genre. Narcissistic, brash, and self-destructive "Jimmy Shive-Overly," played by Chris Geere (The Spa), thinks all relationships are doomed. Cynical, people-pleasing, and stubborn "Gretchen Cutler," played by Aya Cash (The Wolf of Wall Street), knows that relationships aren't for her. So when they meet at a wedding, it's only natural that the two of them go home together and, despite their better judgment, begin to find themselves falling for each other. Rounding out the cast is Desmin Borges (The Good Wife), who plays "Edgar Quintero," Jimmy's once homeless, war veteran roommate, and Kether Donohue (The Carrie Diaries) as "Lindsay Jillian," Gretchen's best friend and former partner in crime who's now struggling with a life of domesticity. An FX Networks Original Series.
It's Always Sunny in Philadelphia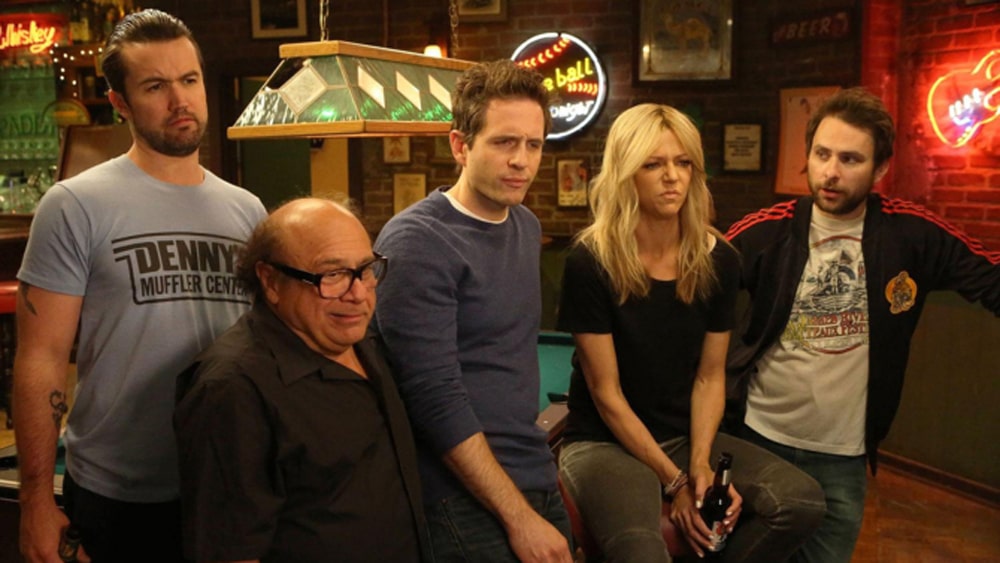 Synopsis: It's Always Sunny in Philadelphia features Mac, Dennis, Charlie, Sweet Dee and Frank, five ne'er-do-wells who own and operate Paddy's Pub in Philadelphia. Their constant scheming usually lands them in a world of hurt, yet they never seem to learn from their mistakes. As they say, some things never change. So prepare for more depraved schemes, half-baked arguments, and absurdly underhanded plots to subvert one another.
What We Do in the Shadows
Synopsis: A look into the daily lives of four vampires who've been together for hundreds of years; after a visit from their dark lord and leader, they're reminded of their purpose in coming to New York City over a century ago.
Shrill
Synopsis: From Executive Producers Lorne Michaels and Elizabeth Banks comes Shrill, a comedy series starring Aidy Bryant (Saturday Night Live) as Annie, a fat young woman who wants to change her life — but not her body. Annie is trying to start her career while juggling bad boyfriends, a sick parent, and a perfectionist boss.
Better Things
Synopsis: Award-winning FX comedy series Better Things centers on a single mom and actress trying to raise her three daughters in Los Angeles.
Brooklyn Nine-Nine
Synopsis: An ensemble comedy about a talented-but-carefree detective, a by-the-book police captain and their precinct colleagues. While based in the workplace, the series is not really about the job – it's about the men and women behind the badge.
Rick and Morty
Synopsis: Rick and Morty is a show about a sociopathic scientist who drags his unintelligent grandson on insanely dangerous adventures across the universe. Created and executive produced by Dan Harmon (Community, Channel 101) and Justin Roiland (House of Cosbys).
Community
Synopsis: Disbarred lawyer Jeff Winger enrolls in a local community college. While there, he forms a study group who eventually learn more about themselves than their course work.
Man Seeking Woman
Synopsis: A sweet and surreal look at the life-and-death stakes of dating, Man Seeking Woman follows naïve twenty-something "Josh Greenberg" (Jay Baruchel, How to Train Your Dragon) on his unrelenting quest for love. Josh soldiers through one-night stands, painful break-ups, a blind date with a troll, time travel, sex aliens, many deaths and a Japanese penis monster named Tanaka on his fantastical journey to find love. Starring alongside Baruchel are Eric Andre (The Eric Andre Show) as "Mike," Josh's confident and daring best friend; Britt Lower (Unforgettable) as "Liz," Josh's intimidating older sister; and Maya Erskine (Betas) as "Maggie," the ex-girlfriend Josh can never quite forget. Man Seeking Woman is based on Simon Rich's book of short stories, The Last Girlfriend on Earth. Rich created the 10-episode scripted comedy and also serves as Executive Producer/Showrunner. Jonathan Krisel, Andrew Singer and Lorne Michaels, and Broadway Video also serve as Executive Producers. Man Seeking Woman is produced by FX Productions.
---
This concludes the list of the 15 best comedy TV shows on Hulu right now. So, if you have watched them tell us in the comments and we will make a new list for you, and if you haven't what are you waiting for.