There's no shortage of fans of the Award-winning comedy series Schitt's Creek, mainly because it was a brilliant piece of television with a very intriguing and charismatic leading cast played to perfection by Daniel Levy, Eugene Levy, Annie Murphy, and Catherine O'Hara. Schitt's Creek's last season was its sixth and final season which aired in 2020 with fourteen episodes after that the cast and creators took a bow and said goodbye. So, we thought we should make a list of TV shows to watch if you loved Schitt's Creek.
---
Also Read: Shows Like 'Corner Gas' To Watch If You Miss the Series
---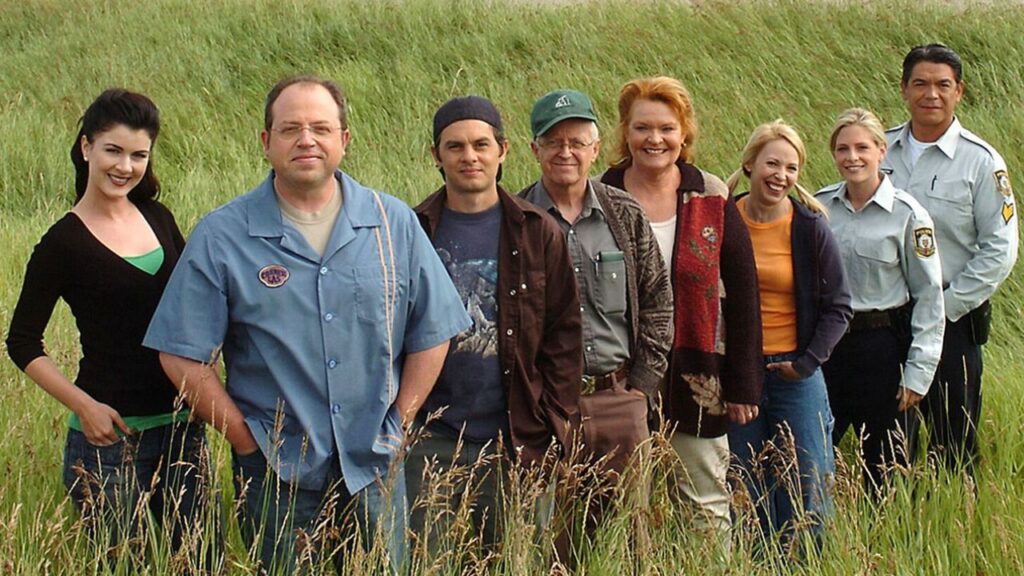 Synopsis: Forty kilometres from nowhere and way beyond normal is Corner Gas, an ensemble comedy series about a bunch of nobodies who get up to a whole lot of nothing in the fictional prairie town of Dog River, Saskatchewan.
---
Also Read: Shows Like 'Kim's Convenience' To Watch If You Miss the Series
---
Kim's Convenience (Netflix)
Synopsis: This multi-award-winning series features the lives of a Korean-Canadian family who run a convenience store in Toronto. The series is based on Kim's Convenience by Ins Choi.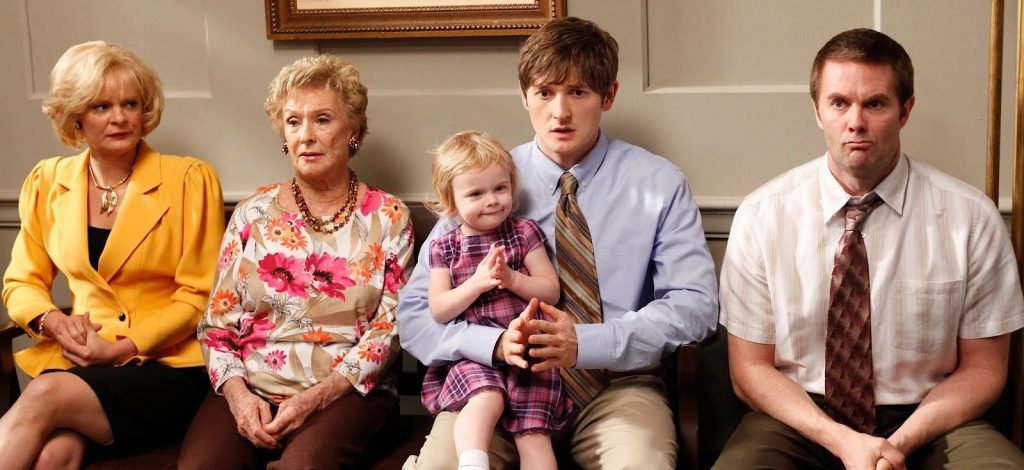 Synopsis: Raising Hope is a new family comedy from Emmy® Award winner Greg Garcia (My Name Is Earl) that follows the Chance family as they find themselves adding an unexpected new member into their already terribly flawed household.
---
Also Read: Shows Like 'Superstore' To Watch If You Miss the Series
---
Synopsis: "Superstore" is a hilarious workplace comedy about a unique family of employees at big box megastore Cloud 9. At the center is Jonah (Ben Feldman), a passionate optimist always looking out for his co-workers, including the sardonic Garrett (Colton Dunn), the sweet and fun-loving Cheyenne (Nichole Sakura) and the perpetually dismissed Sandra (Kaliko Kauahi). Back in the manager job is Glenn (Mark McKinney), who once again finds himself butting heads with aggressive assistant manager Dina (Lauren Ash), but is now assisted by Mateo (Nico Santos), who's pretty sure he would be running things by now if it weren't for his undocumented status.
---
Also Read: Shows Like 'Grace and Frankie' about Female Friendships to Watch If You Miss the Series
---
Grace & Frankie (Netflix)
Synopsis: In this irreverent and touching series, Jane Fonda and Lily Tomlin star as Grace and Frankie, a pair of frenemies whose lives are turned upside down – and permanently intertwined – when their husbands leave them for each other. Together, they must face starting over in their 70s in a 21st century world. The series also stars Martin Sheen, Sam Waterston, Brooklyn Decker, Ethan Embry, June Diane Raphael and Baron Vaughn. Created by Marta Kauffman (Friends) and Howard J. Morris (Home Improvement).
---
Also Read: Shows Like 'Derry Girls' To Watch If You Miss the Series
---
Derry Girls (Netflix)
Synopsis: Set in Derry Northern Ireland in the 1990s, Derry Girls is a candid, one-of-a-kind comedy about what it's like to be a teenage girl living amongst conflict. It's a warm, laugh out loud funny and honest look at the lives of an ordinary family living through the Troubles in the early nineties. Armed police in armoured Land Rovers, British Army check points and 'peace' walls are all an everyday reality for Erin. But, despite all that, she has other things to worry about, like the fact the boy she's in love with (actually in LOVE with), doesn't know she exists. Or that her Ma and Aunt Sarah make her include her weirdo cousin in EVERYTHING she does. Or that head teacher, Sister Michael, refuses to acknowledge Erin as a literary genius. Not to mention the fact that her second best friend has ALMOST had sex, whereas Erin's never even kissed anyone yet. Like all teenage girls, Erin has her own Troubles. Derry Girls is based on writer Lisa McGee's (Indian Summers, Being Human) own experiences of growing up in Northern Ireland amidst immense civil conflict.
---
Also Read: Comedy Shows Like 'Episodes' To Watch If You Miss the Series
---
Episodes (Paramount+ & Showtime)
Synopsis: Matt LeBlanc stars as Matt LeBlanc in Episodes, the hilarious comedy series about remaking a comedy series. When husband and wife writing team Sean and Beverly set out to reproduce their British TV hit for an American network, all of their worst fears come true as Hollywood lives up to its reputation for absurdity. Not only does the network cast Matt LeBlanc in the starring role, but Matt takes the lead in deviously twisting their beloved series into a terrible cliché, while testing the couple's marriage with diversions and temptations.
---
Also Read: Best Shows Like 'Arrested Development' To Watch If You Miss the Series
---
Arrested Development (Netflix & Hulu)
Synopsis: Holding the Bluths together just barely is son Michael Bluth (Jason Bateman), the only normal guy in a family that's chock full of nuts. Hardworking and sensible, Michael's certain he's going to be given control of his family's Enron-style corporation upon the retirement of his father (Jeffrey Tambor). The fact that he's passed over instead for his mother (Jessica Walter) is only a blip when compared to his father's immediate arrest for dubious accounting practices, and the resulting freeze on the family's previously limitless wealth. Bereft of money, and even less family love, the Bluths have to band together in their moment of need–not easy when everyone's looking out for number 1. In addition to his scabrous parents, Michael has to contend with his lothario older brother (Will Arnett), his basically useless younger brother (Tony Hale), his greedy twin sister (Portia DeRossi), and her sexually ambiguous husband (David Cross). Michael's only comrade in sanity is his son George Michael (Michael Cera), but then again, the teenage boy harbors a secret crush on his cousin (Alia Shawkat).
One Day at a Time (Netflix)
Synopsis: A reimagining of the iconic Norman Lear's classic sitcom, One Day at a Time is an hilarious and heartfelt comedy that follows three generations of a Cuban-American family navigating the ups and downs of life. A newly-single mom and military veteran journeys through the triumphs and tribulations that come with raising two strong-willed, mega-millennial children, all the while enlisting the "help" of her old-school mother and her building manager-turned-invaluable confidant. Through a contemporary lens, One Day at a Time offers a glimpse at what life looks like, in good times and bad — and how those around you somehow make it all worthwhile. This series is based on the series One Day At A Time which was created by Whitney Blake and Allan Manings and developed by Norman Lear. It was developed by Gloria Calderón Kellett & Mike Royce.
---
Also Read: Shows Like 'Sex Education' To Watch While Waiting For Season 4
---
Sex Education (Netflix)
Synopsis: Meet Otis Milburn – an inexperienced, socially awkward high school student who lives with his mother, a sex therapist. Surrounded by manuals, videos and tediously open conversations about sex, Otis is a reluctant expert on the subject. When his home life is revealed at school, Otis realizes that he can use his specialist knowledge to gain status. He teams up with Maeve, a whip-smart bad-girl, and together they set up an underground sex therapy clinic to deal with their fellow students' weird and wonderful problems. Through his analysis of teenage sexuality, Otis realises he may need some therapy of his own.
---
Also Read: Shows Like 'Workin' Moms' To Watch If You Already Miss the Series
---
Workin' Moms (Netflix)
Synopsis: Can women have it all? Some days yes and some days… not so much. Workin' Moms follows the loves, careers, and friendships of four 30-something urban moms.
Shrill (Hulu)
Synopsis: From Executive Producers Lorne Michaels and Elizabeth Banks comes Shrill, a comedy series starring Aidy Bryant (Saturday Night Live) as Annie, a fat young woman who wants to change her life — but not her body. Annie is trying to start her career while juggling bad boyfriends, a sick parent, and a perfectionist boss.